Economics and Management of Arts and Cultural Activities
Home ›
Master ›
Economics and Management of Arts and Cultural Activities
Read more about this program on the institution's website
Program Description
Do you want to work in the management of artistic heritage and cultural activities? This Economics and Management of Arts and Cultural Activities program trains you to understand the nature and processes of cultural production, interconnecting the professional worlds of management and culture and exploring the evolution of the national, European and global artistic and cultural panorama. The program's lectures, teaching approach and structure equip you to identify and exploit new connections between culture and business. You can also get work experience before graduation thanks to the degree's curricular internship, which you can carry out in Italy or abroad.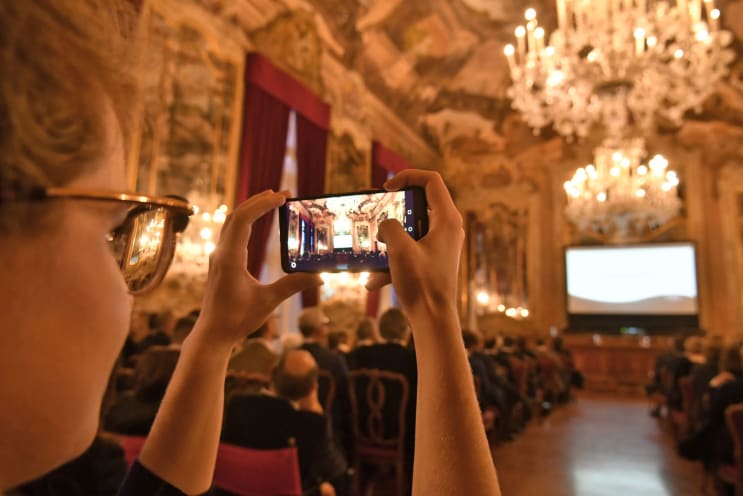 PROGRAM STRUCTURE
This two-year program integrates expertise, research methodologies and professional approaches from the humanities and the economic and managerial sectors. You can choose to study in either English or Italian, and you are encouraged to carry out a study period abroad. Thanks to a curricular internship, you acquire work experience before completing your studies.
Some of the course work covers:
Restoration techniques for cultural artefacts
Management and marketing organizations
Project management
Arts economic
International law for arts
Contemporary art
Elements of theatre and live arts production
Museology & public spaces architecture
Government of cultural organizations
Cinema and photography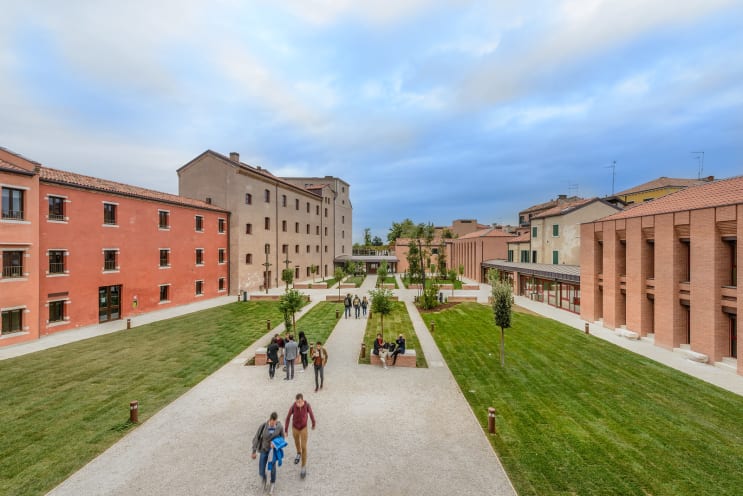 San Giobbe, Venice - Economics Campus
LAUNCHING YOUR CAREER
As a graduate, you'll be ready to pursue a career as a manager responsible for the planning and organisation of cultural activities and events with companies, cultural institutions and government agencies. Possible career opportunities await you in the following fields:
Cultural projects management
Conservation and enhancement of the arts
Communications
Arts management
Economic consulting
Come graduate in Piazza San Marco with us!
ENTRY REQUIREMENTS AND ADMISSION
To be eligible for admission, you must satisfy certain curricular requirements. Given the hybrid nature of the program, you are required to have completed bachelor's degree with a certain amount of undergraduate course work in both the arts and culture sector as well as the economics and management sector in order to be eligible for admission.
For the Arts Management Curriculum (taught in English), you need a certified B2-level knowledge of English.
For the Economics and Management of Arts Curriculum (taught in Italian), you also need a certified B2-level knowledge of Italian.
For more specific information, please check the program's official web page or contact us!
TO APPLY, VISIT OUR ONLINE APPLICATION PLATFORM APPLY.UNIVE.IT!
One of our students' libraries
FEES AND FUNDING
Depending on your nationality, the fees range from 700 to 2100 euros. To know how much your fee would be, contact us!
For high-achieving international students, Ca' Foscari offers:
renewable fee waivers
one-time scholarships of €5,000
The regional government also offers financial aid for international students from low-income families.
STUDENT EXPERIENCE
Life at Ca' Foscari is both rewarding and stimulating thanks to a wide range of activities and events organized by the university as well as the students themselves. You can get involved in student clubs and sports, as well as take advantage of everything the city itself has to offer, from international cultural events to some of the world's most beautiful art and architecture. Plus, if you choose to live in Venice's historic center, you'll surely enjoy living locally and sustainably thanks to the fact that distances are manageable and there are no cars or traffic to compete with.
To get an insider's perspective, why not book an online chat with a current international student?
Also be sure to check out our international student Instagram account, @studentlifeinvenice for a window onto life at Ca' Foscari!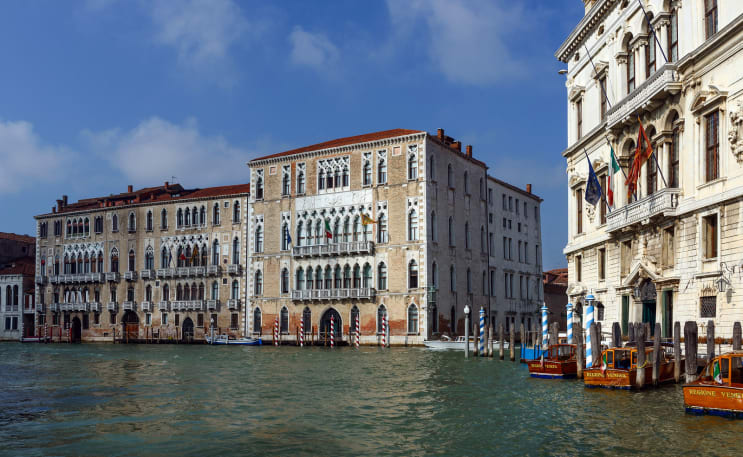 Last updated Dec 2020
About the School

Originally established as Italy's first business school in 1868, Ca' Foscari University of Venice is now a multidisciplinary institution offering a wide range of study programs in economics and manage ... Read More
Originally established as Italy's first business school in 1868, Ca' Foscari University of Venice is now a multidisciplinary institution offering a wide range of study programs in economics and management, modern languages, the humanities and the sciences. Globally, the QS World University Rankings place Ca' Foscari among the top 100 universities for Modern Languages, the top 150 for History, the best 200 for Linguistics and Geography, and the top 250 for Economics and Econometrics as well as Accounting and Finance.
Read less