MA Post-Soviet Public Policy (Moscow State University)
Home ›
MA ›
MA Post-Soviet Public Policy (Moscow State University)
Program Description
The new Polit IQ & MSU Master in Post-Soviet Public Policy is a two-year degree designed to prepare future professionals in all dimensions of public affairs for a great diversity of careers worldwide.
The objective of the programme is to help students to think critically about complex policy issues, to make decisions and to transform their ideas into action. Besides, the program aims to educate young political scientists and potential policy-makers with deep knowledge in fields of Post-Soviet policy-making process and comparative politics.
The academic supervisor of the programme is Prof. Robert Legvold (Columbia University).
Years of study: 2
Start: September, 1st
Tuition fee: approx. 2,570$ (175,000 rubles)/ semester.
10,270$ for two years of study.
Admission procedure: please, visit our website https://mastersprogram.politiq.ru/
Core Modules
Power Networks and political institutions in the Post-Soviet States
Different Norms and Realities: Post-Soviet and Western Values
The Soviet Civilization
Political and Social Profile of Post-Soviet Elites
Post-Soviet Political Economy
International Policy in the Post-Soviet space
Regional security in the Post-Soviet Space
The models of the Political Integration in the Post-Soviet Space
Optional Modules
USSR disintegration: political and economic causes
Color revolutions in the post-soviet space
Neo-patrimonial democracy in Ukraine
Belorussia: the specific model of state-building
Military threats in the Post-Soviet Space
Baltic States: from Soviet to European Union
Political Islam in Post-Soviet Countries
Political Regimes in Central Asia: Post-Soviet Specific
EU "Eastern Policy": prospects and restrictions
Post-Soviet Space in the Context of China's Integrational Project
Eurasian Integration's Economic Model
Political Regimes in Caucasus Republics: Post-Soviet Specific
BRICS as Alternative Globalization
"Frozen Conflicts" in the Post-Soviet Space
Post-Soviet Space in Context of Russian Foreign Policy
"The Problem States" of the Post-Soviet Space
State Companies as Economy and Policy Actors in the Post-Soviet Space.
Programme Curriculum
At the end of the second semester, students are encouraged to apply for an internal fully-funded scholarship, funding their studies at World`s leading summer schools. Internships are to be organized for each student in accordance with his/ her sphere of interest in order to both:
give an opportunity to get a real-life experience of working in the business, legal, civil and other organizations, and
provide an access to the empirical databases for a thesis.
Master thesis is an independently conducted study, which sheds light on both theoretical and practical aspects of a chosen topic.
Theses formulated as a policy project for one of the Post-Soviet space states are welcome.
In order to assist students with their future career paths, the Programme offers series of professional tests, aimed to define their personal characteristics and potential range of careers. Among those are «leader», «consultant», «expert». The tests are optional and serve to help students get useful skills before they graduate.
Prospective Careers
International organizations, situated in Eurasia, e.g. EAEC, SCO
Public administration, e.g. federal and regional authorities, policy advisors and managers
Public Policy, e.g. representative authorities, advisors and assistants)
Academic sphere
Policy Expertise
Business and corporate communications with government
Media, NGOs, civic organizations, local authorities
Contacts:
+79851287537 - Karina, program coordinator
kurenkova@centero.ru
politiq@politiq.ru - general questions
admissions@politiq.ru - admission procedure inquieries.
Last updated Nov 2018
About the School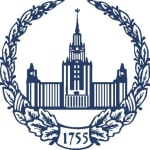 Lomonosov Moscow State University was established in 1755 as a first Russian university. More than 40 000 students (graduate and postgraduate) and about 7 000 undergraduates study at the university, a ... Read More
Lomonosov Moscow State University was established in 1755 as a first Russian university. More than 40 000 students (graduate and postgraduate) and about 7 000 undergraduates study at the university, and over 5 000 specialists do the refresher course here. More than 6 000 professors and lecturers, and about 5 000 researchers work for the faculties and research institutes.
Read less