Read more about this program on the institution's website
Program Description
This two-year M.A. program will grant you the basic tools for the scientific study of the Hebrew Bible. The program will be taught entirely in English by leading experts.
We invite you to join students from all over the world who are studying this timeless text with globally-renowned lecturers and researchers, in the land where it all happened. Here, you will enjoy the unique experience of highest-level academic rigor in an atmosphere of respect and appreciation for the Bible and what it has contributed to humanity.
The Bar-Ilan University Bible Studies Department is dedicated to the teaching and critical study of the Hebrew Bible according to its original meaning. The department also specializes in the study of traditional biblical interpretation, including the ancient translations, Second Temple literature, rabbinic sources, and medieval and early modern Jewish commentators. A study in the department imparts tools for linguistic, historical, archaeological, literary, and theological approaches to the text.
Application Requirements
BA degree or equivalent from an accredited institution
GPA of at least 3.0
CV
Fluency in English (Second-language speakers will be required to take a test)
Students whose university BA is in another discipline or who have come from outside the university are often required to enroll in supplementary BA-level courses in Bible, prior to commencing study on the Master's level.
The academic year will begin in October 2020.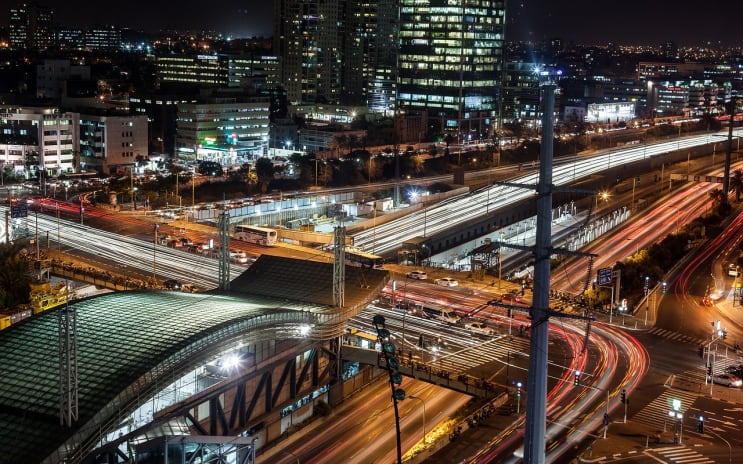 rliessum / Pixabay
Sample Course List
Second Temple Literature – Prof. James Kugel
Inscriptions from the Biblical Period – Prof. Esther Eshel
The Dead Sea Scrolls – Prof. Eyal Regev
The Biblical Story – Prof. Isaac Gottlieb
The Bible in Light of the Ancient Near East – Dr. Nili Samet
Biblical Hebrew – Dr. Jeremy Bajema
Computer Applications in Biblical Research – Dr. Leeor Gottlieb
The Ark of the Covenant – Dr. Raanan Eichler
Ethics in the Bible and the Ancient Near East – Dr. Jeremiah Unterman
War and Peace in the Hebrew Bible – Dr. Shira Golani
The Book of Genesis – Dr. Zvi Shimon
The Book of Samuel – Dr. Shira Golani
The Book of Kings – Dr. Raanan Eichler
The Book of Jeremiah – Dr. Jeremiah Unterman
Wisdom Literature – Dr. Nili Samet
Ruth and Esther – Prof. Isaac Gottlieb
Studies in the Septuagint – Dr. Leeor Gottlieb
Jewish Biblical Commentaries – Prof. Eric Lawee
Online Courses
The Bible and the Ancient Near East
Biblical Archaeology
Field Trips
Interested students can participate in field trips organized by our sister department, Land of Israel Studies, and Archaeology. These are not mandatory, but participation in them will be recognized by the Bible Department as fulfilling academic requirements. These trips are a wonderful opportunity to learn about the Land of the Bible by walking through its amazing landscape.
How to apply
Ready to apply? Use this section as a reference as you take your next steps in becoming a BIU International student.
1. Submit The Application
You are required to pay a non-refundable, ₪ 460 application fee each time you apply.
2. Send Transcripts & Diplomas
Applicants must send in official copies of their transcripts and their high school diploma/ matriculation certificate. Students in their final year of studies may send in a partial transcript, and be accepted pending receipt of their final transcript and diploma. You'll be asked to present original documents after admission.
3. Send Test Scores
Scores from SAT, ACT, TOEFL or Psychometric, are required for admission and must be sent directly from the testing agency. Students who have taken the same exam multiple times will have only their best scores considered.
4. Send ID & Passport Photo
Applicants must upload or email a photocopy of the first page of their Passport or Teudat Zehut, and a recent, 2″x2″, passport-sized photo of themselves.
Supplementary Documentation
Depending on your academic history and status, you may be required to send in the following additional information.
TOEFL / IELTS Scores
Students who studied in a non-English-speaking secondary school are required to score a 134 on the English section of the Psychometric or submit the equivalent TOEFL score.
College Transcripts
Applicants who have participated in a post-high school academic program (Yeshiva, Seminary, Gap Year, Mechina, College), should transmit a copy of these transcripts.
High School Enrollment
Applicants who are still enrolled in High School / Secondary School should have their school submit a letter certifying this fact.
Last updated May 2020
About the School
Bar-Ilan University, founded in 1955, was one of the first comprehensive research universities to be established in Israel. From 70 students to 17,000, its milestone achievements in the sciences and ... Read More
Bar-Ilan University, founded in 1955, was one of the first comprehensive research universities to be established in Israel. From 70 students to 17,000, its milestone achievements in the sciences and humanities have made an indelible imprint on the landscape of the nation. The university has 8 faculties: Jewish Studies, Medicine, Engineering, Law, Life Science, Exact Sciences, Social Sciences, and Humanities. These faculties are active partners in national science and technology initiatives.
Read less