MA in Early Childhood Studies - Blended Learning
Home ›
MA ›
MA in Early Childhood Studies - Blended Learning
Program Description
We are working remotely and are available to support you with any queries you have - please email Jenny at jennifer.matteazzi@portobelloinstitute.ie or call her on 01-8920031.
Our academic delivery teams are all also working remotely and are supporting our students to continue with their studies through online learning or to get started for those just commencing their learning journey.
This contemporary MA in Early Childhood Studies is designed for professional early years practitioners working within the early childhood workforce, including those who may not be working directly with children. This Masters programme builds upon knowledge gained during undergraduate studies and experiential learning in the workplace. The blended learning delivery mode is a flexible study option for those seeking to fit learning around work and family. The MA in Early Childhood Studies offers you an opportunity to advance your knowledge, understanding and professional practice through engagement with current research and thinking in early childhood. It also involves a reflection on, and analysis of, your own professional practice, supporting your personal development as well as putting you in a strong position for career progression in this sector.
What will I learn during this MA in Early Childhood Studies?
A commitment to equality, diversity, social justice and advocacy are themes central to this Masters programme. You will develop a detailed understanding of current research and contemporary thinking in the field of early childhood. You will appraise research and theory continuously and reflect on its impact on early childhood provision and practice with an emphasis on your own professional practice. Developing a sophisticated understanding of the historical, economic, social, cultural and political contexts which impact the lives of young children and their families is a key benefit of studying this MA in Early Childhood Studies. You will also develop a comprehensive understanding of, and commitment to, issues of equality and diversity, social justice and advocacy in relation to the field of early childhood.
What is blended learning?
This MA in Early Childhood Studies has been specifically designed for delivery by online learning, with one to one tutorial support and modular seminars designed specifically to prepare you to complete the module. It is very suited to you if you are working full-time with limited spare time yet you want to achieve your Master's qualification.
During the induction seminar, you will be given your log-in details to the online portal, ePortobello. Here you will find course notes, reading lists, podcasts, articles of interest and assessment guidelines. The content is structured in an easy to "find and follow" week by week format. You will need basic computer skills such as searching the internet and typing a word document.
Each module commences with an induction seminar and you will meet your lead lecturer during this seminar. Attendance at these seminars is recommended however it is optional. You will be able to log-in and "attend" the lecture even if you are off-site or you can re-visit the lecture at a later date through our online portal. You can upload your assessments and your lecturer will give you feedback on whether you are on the right track before you submit the final version. Blended learning allows you to study at your time with support available throughout your learning journey.
Who will I learn from?
The programme management and lecturing team on the MA in Early Childhood Studies have been carefully selected. They have been chosen on the basis of their qualifications, combined experience in the early years' sector and education, and their belief of the impact higher education can have for practitioners, children and families.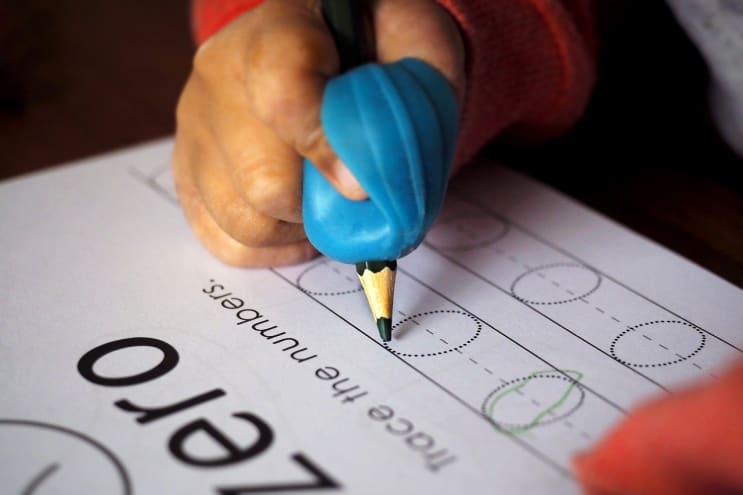 Qualifications Gained
Upon successful completion of this programme, you will be awarded a MA in Early Childhood Studies. This is awarded at level 9 on the National Framework of Qualifications
Qualifications Frameworks in Ireland and the UK
The Irish and UK qualifications authorities have collaborated on initiatives that promote the transparency, recognition and mobility of qualifications between our respective jurisdictions. The qualifications authorities in the UK and Ireland have agreed the qualifications frameworks in operation, Brexit will not impact this agreement.
Entry Requirements & Application Process
Entry Requirements
Entry is by direct application to Portobello Institute.
There are entry criteria available to students with differing qualifications however students must hold a relevant honours degree (at least 2:2) and it is preferable you work within the early childhood workforce
Some of the modules require an observational visit to setting offering care and education for children from birth to six-years-old. Where you're not working directly with children you will need to be able to commit to this component of the programme.
Application Process
Step 1 - Complete the online booking form.
Step 2 - Applicants will be contacted for confirmation/evidence of meeting the entry criteria and entry will be confirmed.
Step 3 - Confirmation of a place will be given to applicants immediately meeting the criteria.
or
Applicants who do not meet the criteria may be eligible for advanced entry into the BA Ord or Hons in Early Childhood Studies. This programme is available through Portobello Institute.
Please note places on this course are restricted and places only confirmed once tuition fees have been received. Early application is advised.
Course Structure, Support & Online Learning
This course is delivered over 2 academic years with optional, supported seminars held during scheduled weekends.
Year 1 - 26/09/20 - 28/05/21
Year 2 - 25/09/21 - 27/05/22
There is a break during the summer months of 2021.
Each academic year has 4 - 6 * one-day seminars designed to support the student complete the modules scheduled for that semester. Seminars are generally held on a Saturday from 10 am to 4 pm. Attendance at seminars is not mandatory and are delivered with the purpose of introducing the module lecturer, setting out the learning outcomes, content, the assessment strategy and expectations for skills/knowledge development. You will be able to log-in and "attend" the lecture even if you are off-site or you can re-visit the lecture at a later date through our online portal
All of the course material is held on an online learning portal which is easy to use online platform specifically designed for online learning programmes. During the induction, students will be introduced to the platform with a practical demonstration of how to use the portal and access lessons quickly and easily. To complete this course, students must have a basic knowledge of using a computer and searching the internet for research purposes.
Seminars & Tutor Support
The tutorial seminars are held at the start of each module and are designed to guide and support you throughout the module. These seminars lay out the module for you and the content you will cover. The assessment and expectations for successful completion are covered in detail as is where and how to access the information on the platform. You will meet fellow students and have the opportunity to create your study network for the duration of your learning journey.
You can email your tutor at any stage during the module to ask a simple query or submit a draft of your assessment. Our programme management team are always available to offer you telephone and email support and if you need to, you can arrange to meet them for a further one to one guidance. Many of our past graduates have found it is the opportunity to ask a simple question, seek direction and submit a draft of their assessment that supported them most to successful completion. This level of one to one support is unique to blended learning and is a particular benefit to choosing this mode of study. Portobello Institute has invested in a team of programme managers and tutors who are experienced early years practitioners as well as qualified and knowledgable educators. They are available to assist you at every stage of this programme.
Online Learning Portal
During the induction seminar, we will show you how to navigate and find what you need with all of the information you need to complete this programme uploaded on to the learning portal. The content of this programme is set out in an easy to follow format with a combination of notes, articles, podcasts and other materials that will help you to understand the subject and complete your assessment. You will need basic computer skills to search the internet and type a word document to complete your assignment.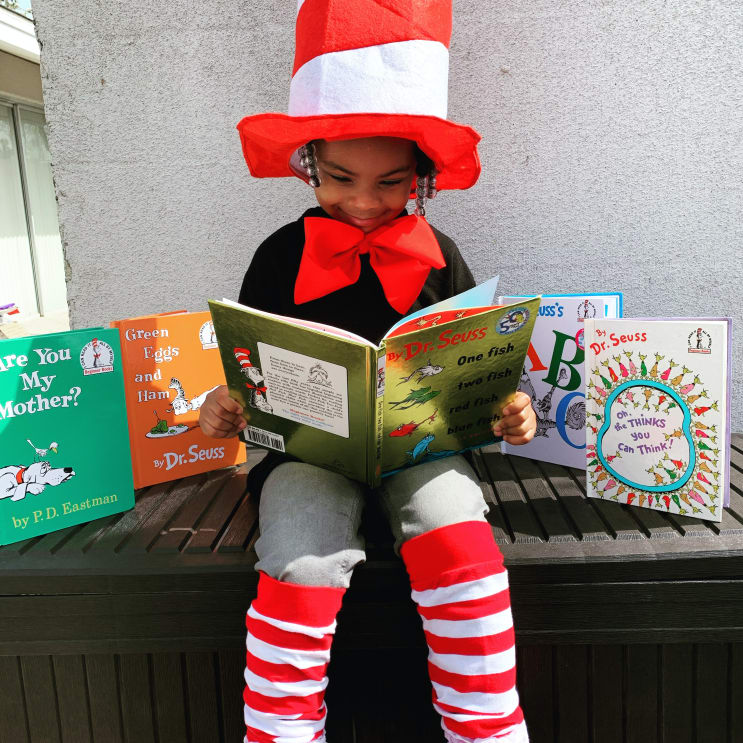 Course Modules & Assessments
The modules are listed below. Module titles and module details are updated on an ongoing basis to reflect legislative changes etc, research findings etc therefore these are subject to change over time.
The modules include:
Contemporary Issues in Early Childhood (core, 30 credits)
This module aims to examine contemporary issues in early childhood using a range of theoretical lenses and will consider the implications these issues have for early years policy and practice. It will consider how global, economic, cultural and political contexts contribute to issues becoming 'concerns'. A range of perspectives on early childhood such as feminism, post-modernism, human capital, as well as from neuroscience, psychology and psychoanalytical thinking will be explored to encourage students to critically engage in contemporary issues which directly impact on their work within the early childhood workforce.
Distinctive Approaches in Early Childhood Education and Care (core, 30 credits)
This module explores a range of distinctive approaches in early childhood education and care. Students will demonstrate an understanding of the philosophical roots of these different approaches and consider the impact they have had or might have on their own provision.
Equality and Inclusion in Early Childhood (core, 30 credits)
This module explores the principles behind and perceptions of issues of equality and inclusion in early childhood. Political, historical, legislative, the UK and international contexts are explored to encourage students to question and consider models of effective inclusive practice and the importance of challenging inequalities.
Foundations of Being (core, 30 credits)
This module focuses on aspects of young children's development in the first three years of life, with a specific focus on personal, social and emotional development and the implications of this for other areas of development and learning in early and later childhood. The module will consider a range of theoretical perspectives and the implications of these for early years provision and practice. In order to ensure an informed understanding of and response to provision for children from birth to three, students who are not based in settings covering this age range will be expected to undertake the minimum of a one-day observational visit to a relevant provision. Students undertaking this module require the experience of working with children within the birth to seven age range and be currently employed or have access to placement within this sector.
Research Methods and the Dissertation (core, 60 credits)
This module explores key concepts in research and supports students to undertake a small-scale independent piece of research relevant to their professional discipline.
This programme is subject to validation
What are the assessments?
Assessments for this degree are through course work and a dissertation. The assessments vary from practice-based assignments to researching a topic you are interested in. We encourage you to reflect on your knowledge gain with a number of assignments designed to explore your learning journey. All of these methods are seeking to support you to combine theory with scenario-based learning and how to practically implement these methods into your everyday practice.
Course Fees, Easy Payment Plan
Course fee: €3,995 per year
Registration fee: €305 per year
Payment must be paid in full at the time of booking, registration fees are payable within 2 weeks of the start date.
Payment for year 2 of this masters must be made 14 days prior to commencement of the 2nd year.
Discount Available - if you are paying year 1 & 2 together, you can avail of €850 discount - €7,990 payable instead of €8,140.
Easy Payment Plan
There is a payment plan available to students who wish to spread out the payment for this programme.
Option 1
€900 deposit, payable upon booking.
8 payments of €400 payable on 10th of the month commencing the month after the start date.
If you are paying by instalment, the deposit for year 2 of the Masters will be due 14 days before the start date of the programme.
Last updated Jun 2020
About the School
Portobello Institute was established in 1981 and is built on the shoulders of some very wonderful and inspirational individuals. The Institute was originally set up by Delia Lyons and has been continu ... Read More
Portobello Institute was established in 1981 and is built on the shoulders of some very wonderful and inspirational individuals. The Institute was originally set up by Delia Lyons and has been continuously advanced by her daughter Rebekah Lyons, another forward-thinking and hard-working woman.
Read less