Program Description
Course Details
Build on your existing knowledge of finance and economics with a thorough examination of international banking and investment. You will learn about banking regulations across the globe and how economic factors can affect investment growth and financial stability. You will explore theories relevant to understanding current industry practices in the UK and further afield.
You will be taught by a team of supportive tutors, and you will be able to draw on their considerable industry experience in economics and finance, which includes consultancy work with the International Monetary Fund.
Complementing the strong international dimension of this course, you could find yourself working alongside students from around the world, sharing experiences, new ideas and different ways of working.
Course Benefits
Your course is international in every sense - from the mix of students to the backgrounds of our teaching staff to the course content itself - producing a multi-cultural learning environment to prepare you for the international employment market. Our highly-qualified and experienced teaching team also bring valuable industry backgrounds and contacts so you will benefit from an ideal blend of theory and practice.

Learn from representatives at the very top of the banking and investment sectors through our series of guest lectures. Previous speakers have included the CEO of the London Stock Exchange, the deputy agent of the Bank of England in Yorkshire and Humber and a partner from accountancy firm Grant Thornton.

You will study in the Rose Bowl at our City Campus, right in the heart of Leeds and on the doorstep of many financial organizations and professional service firms with links to our University.

You will have access to the latest econometrics software, Eviews, which is designed for econometric analysis, forecasting and simulation and also Thomson Reuters' financial data and software.
Entry Requirements
Applicants should either have at least a second class honors degree or have equivalent experience or training, normally from within the work environment.
All applications should be supported by a reference, either academic or professional.
All applicants should satisfy our University English language requirements.
IELTS:
IELTS 6.0 with no skills below 5.5, or an equivalent qualification. The University provides excellent support for any applicant who may be required to undertake additional English language courses.
MATURE APPLICANTS
Our University welcomes applications from mature applicants who demonstrate academic potential. We usually require some evidence of recent academic study, for example, completion of an access course, however recent relevant work experience may also be considered. Please note that for some of our professional courses all applicants will need to meet the specified entry criteria and in these cases work experience cannot be considered in lieu.
VERIFY YOUR QUALIFICATIONS
If you are an international student, we can help you to compare and verify your qualifications. Please contact our International Office on +44 (0)113 812 1111 09.00 to 17.00 Mon-Thurs / 09.00 to 16.30 Fri GMT or email internationaloffice@leedsbeckett.ac.uk.
NEED TO IMPROVE YOUR ENGLISH LANGUAGE SKILLS?
Don't worry if you don't have the level of English required for your chosen course. We offer a wide range of courses which have been designed to help you to improve your qualifications and English language ability, most of which are accredited by the British Council.
Job Prospects
With specialist knowledge of international business, you will be highly regarded by employers in the international finance sector. Your expertise will ensure you are well placed to excel in your existing role, or you could develop your employment prospects as a commercial banker, accountant, financial analyst or financial manager.
Commercial banker
Accountant
Financial analyst
Financial manager
Career Advice
Our dedicated Jobs and Careers team offers expert advice and a host of resources to help you choose and gain employment. Whether you're in your first or final year, you can speak to members of staff from our Careers Office who can offer you advice from writing a CV to searching for jobs.
Fees and Funding
UK and EU students
Studying part-time gives you the flexibility to learn at your own pace. Because of this, our tuition fees are calculated using credit points. Each module you study has a credit point value. Most taught postgraduate modules have a credit point value of 20. The tuition fee for students on this course is £722.2 for each 20 credit point module. For modules with a different credit point value, their cost can be calculated by multiplying the credit value of the module by the cost per credit point of £36.11. The amount you will pay may increase each year in line with inflation.
International students
Part-time rates for international students are not automatically displayed as there are specific visa requirements which generally limit students to study in the UK on a full-time basis. Should you wish to query your visa status you can contact Tier4 Compliance@leedsbeckett.ac.uk. If you are able to study on a part-time basis please contact fees@leedsbeckett.ac.uk for further information on course fees.
Facilities
Library
Our Library is open 24 hours a day, seven days a week, every day of the year, providing you with access to specialist books and journals, learning spaces, computers, multimedia facilities and media equipment hire. Tens of thousands of our Library's digital resources, including ebooks, ejournals, and databases, can be accessed online at a time and place to suit you.
The Rose Bowl
The Rose Bowl has impressive teaching spaces, auditoriums, conference facilities and an outstanding local reputation as a business hub. The Rose Bowl puts our students at the center of a dynamic business community.
Social Spaces
Our social learning spaces typically include PCs, desk space and seating areas, enabling you to study and socialize in a relaxed atmosphere.
Last updated Jan 2020
About the School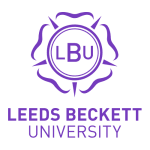 Studying at Leeds Beckett University you will be in the centre of an exhilarating community and be part of a social and economic environment that is shaping the city of Leeds for the future.
Studying at Leeds Beckett University you will be in the centre of an exhilarating community and be part of a social and economic environment that is shaping the city of Leeds for the future.
Read less