MSc in International Financial Management
Read more about this program on the school's website
Program Description
Managing performance in a global economy
The MSc in International Financial Management prepares its participants for all areas of responsibility for future CFO's of international organizations. Students become familiar with the relevant skills and concepts necessary to excel in multicultural environments and to effectively manage international teams.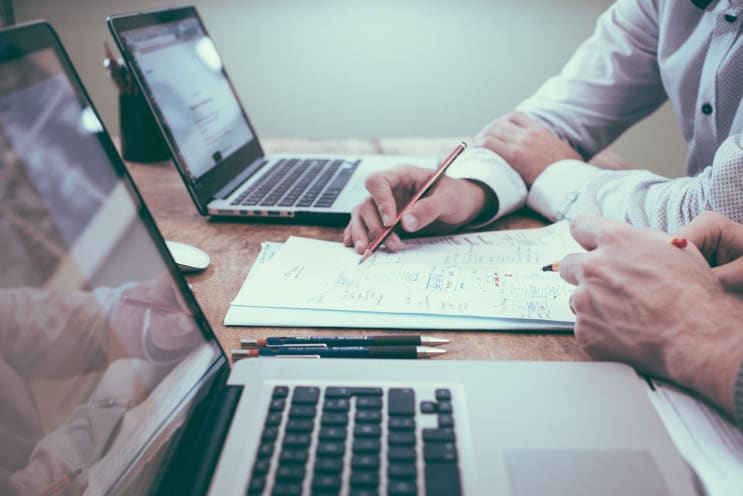 Helloquence / Unsplash
Why a Master of Science in International Financial Management?
Our master's program in International Financial Management prepares its students for a career in financial management, comprehensively addressing the breadth of the disciplines it includes. Financial Accounting, Management Accounting and Control, Corporate Finance, and other disciplines are addressed in a culturally diverse environment.
Main benefits of our MSc IFM program include:
Multifaceted career opportunities
Tailor-made studies with high flexibility
Truly international experience
High academic and practical relevance
Internationally accredited program
Dual degrees with partner universities
Switzerland as one of the world's leading financial centers
Our location in Zug-Rotkreuz, Switzerland, in the heart of Europe
Industries in Switzerland and abroad are employing graduates who are not only knowledgeable in financial management but also embody a global mind-set. The program is an excellent platform for acquiring these skills, beneficial to organizations of every size, in every industry, and in every economy.
Multifaceted career opportunities
Today's market is looking for two qualities in future financial managers, accountants, auditors, and CFOs: comprehensive knowledge of financial management, and the ability to perform in an international setting. By training its students in the different areas of a CFO's responsibility - from controlling and accounting (IFRS) to risk management, auditing, and decision-making - the program provides the perfect environment to nurture the professional skills required. International experience is provided through the program's international reach. Through an in-depth education with related practical experience, the program supports its students on their path to excellent career opportunities. The program's flexibility allows the participants to integrate their studies perfectly into their lives and thereby constitutes a significant advantage over competing programs, allowing students to perfectly balance their academic demands with their professional or family life.
Tailor-made studies with high flexibility
Our program in International Financial Management offers exciting opportunities for further specializations and enriches a student's personal curriculum. Students who do not wish to go abroad for an exchange semester have to choose courses worth 15 ECTS out of a wide variety of elective modules. These modules comprise, together with the 75 ECTS gained from the mandatory modules, the master's program.
Optionally, and in combination with the appropriate topics in project-related work, the following majors are offered:
Major in Accounting
Major in Corporate Finance
Major in Performance Management
Thanks to the different study-time models, students can choose the one that best fits their personal requirements We offer full-time three or four-semester models and part-time models up to 6 semesters.
Truly international experience
The curriculum is built up with internationally aligned content, enables internships abroad, and maintains intercontinental partnerships to provide all students a global experience. Students do not only work on multinational problems but also collaborate with colleagues from different countries and cultures. Moreover, we offer the possibility of studying a semester abroad without delaying graduation. Students can choose to study at one of the Lucerne School of Business's partner universities or decide to organize their own semester abroad at a university of their choice. Joining our master's program, you will be part of a richly diverse student body with an average of 60% international students.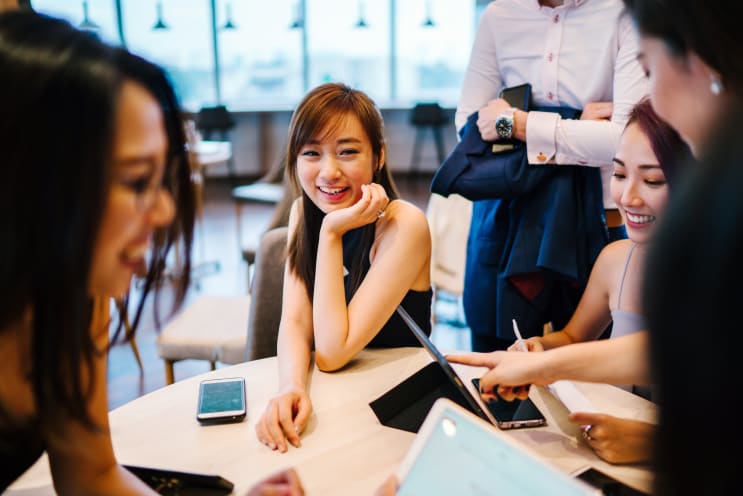 mentatdgt / Pexels
High academic and practical relevance
To become a future CFO of an internationally operating company is the focus of our master's degree. It provides graduates with a practically oriented, research-based, and internationally aligned specialist education in Accounting, Corporate Finance, Performance Management, and Risk Management. Modules such as "Going Global", "Business Planning" and "Know-how Transfer" deliver insight into international companies and prepare students ideally for mastering practical challenges. It is an attractive option for holders of a bachelor's degree from a university-level institution. Our faculty consists of many teaching practitioners who hold senior positions in the financial management area and leading researchers of Lucerne School of Business.
Internationally accredited program
We received international, independent verification that our MSc program meets established quality standards from ACCA and CIMA. In addition to these international accreditations, the Lucerne School of Business is an IMA endorsed school. Moreover, graduates of the MSc IFM benefit from several exemption possibilities on their way to becoming a Swiss Certified Public Accountant. expertise approved the Lucerne School of Business's request to exempt IFM graduates under certain conditions from the module examination in «Accounting & Finance»
Dual Degrees with partner universities
Our MSc in International Financial Management allows students to register and study at the University of the Sunshine Coast for the degree "Master of International Business". The residency requirement is one additional semester at the University of the Sunshine Coast's Sippy Downs campus in Queensland. We offer also the opportunity to obtain a second degree as a Master of Science at Lingnan University in Hong Kong. A second degree broadens horizons and provides more advantages to advance a career.
Switzerland as one of the world's leading financial centers
The Swiss financial center makes a major contribution to overall economic output and job creation in Switzerland. A financial system that works effectively is an integral part of a flourishing economy. Due to the high density of international and local financial service providers, companies from other industries have access to a sophisticated liquid capital market and modern financial infrastructure. Switzerland, being an attractive trading center, is especially interesting for companies from the pharmaceutical, biotechnology, and medical technology industries. Our teaching practitioners, who are well networked in the Swiss financial center, contribute to the high quality of our master's degree.
Our location in Zug-Rotkreuz, Switzerland, in the heart of Europe
The beautiful landscape and welcoming culture of Switzerland is easily accessible and able to be experienced from our campus in Zug-Rotkreuz. In the heart of Europe, you may discover many opportunities well within reach. Our premises are located close to the shore of Lake Zug between Lucerne and Zurich, both reachable in under 30 minutes by public transport. While Zurich is the heart of the Swiss financial center, Lucerne is one of the major regions for tourism in Switzerland.
Graduate profile
Graduates are equipped with the ability to:
Design, support, manage and audit all finance and controlling related systems, while globally cooperating with suppliers, partners, workforces, peers, executives, and customers.
Productively handle an organization's complexity in a dynamic environment, even when faced with insufficient or uncertain information.
Manage all other systems, processes, and transactions because of their skill in handling complex and diverse matters.
Develop context-specific solutions based on academically rigorous and practically approved methods.
Field of activity
Graduates have laid the foundation for their successful professional development and promotion. Key professional roles are open to them, either in managerial or specialized positions, in virtually any organization outside of the financial services industry.
Examples of graduates' area of professional activity:
Swiss Public Certified Accountant/Auditor in an international environment (CPA)
Financial Manager/Controller in internationally oriented companies in Switzerland or abroad, in (regional) headquarters of internationally operating and oriented companies or in SMEs with an international focus.
Admission
Admission to the IFM program is limited. After evaluating the application, which includes a candidate interview, the program management decides on admission.
Teaching and training culture
The course includes a combination of contact hours, supervised self-study and self-directed learning. Lecturers - well-versed in theory and equipped with a wealth of practical experience - make sure that students receive the appropriate blend of theory and practice at the master's level.
Services
Network for expats: Living in Lucerne and Lili Centre
Last updated Mar 2020
About the School
The Lucerne University of Applied Sciences and Arts is a university of applied sciences that is supported by the six cantons of Central Switzerland. With 6,500 students attending bachelor's and master ... Read More
The Lucerne University of Applied Sciences and Arts is a university of applied sciences that is supported by the six cantons of Central Switzerland. With 6,500 students attending bachelor's and master's degree programmes, almost 4,400 students attending continuing and executive education programmes, and 459 new projects in research and development, it is the largest educational institution in this region, the heart of Switzerland.
Read less