Program Description
M.Sc. in Reproductive Biology
The MSc in Reproductive Biology is a full-time, course-based, 2-year graduate program with a thesis (dissertation) requirement supervised by a faculty member.
The program aims to provide modern up-to-date biological research in the field of reproductive sciences at molecular and cellular levels in an inspiring, challenging and vibrant research atmosphere, at the interface between basic science and clinical patient care at the Koç University Hospital.
Graduates of the program will be equipped with a thorough understanding of reproductive functioning in both sexes at molecular level using a wide range of experimental models, and studying at translational level a number of important problems associated with human reproductive health and disease in testis, ovary, the uterus during the menstrual cycle and throughout pregnancy and labour, in the fetus and neonate, and in fetal programming.
Master students conduct research projects within four different disciplines: Reproductive biology, Reproductive endocrinology (Embryology and assisted reproduction technologies), Reproductive immunology and Reproductive genetics.
Current faculty projects and research interests include:
Folliculogenesis
Corpus luteum biology
Steroidogenesis
DNA damage response of the oocyte and p63 activation
The molecular mechanisms underlying oocyte death induced by chemotherapy drugs and radiation
Cryobiology, slow freezing and vitrification of oocytes and ovarian cryopreservation
In vitro follicle growth and activation
Progesterone receptor signalling
Endometrial receptivity
Ovarian reserve
Application requirements:
3 Recommendation Letters
TOEFL IBT (minimum 80) exam scores
General GRE exam scores (minimum 155 on quantitative section)
Transcripts
Statement of Purpose
All these documents are required and should be uploaded using our online application system.
Please note that GRE and TOEFL requirements can't be waived for any applicant even if they did their whole previous education in English.
After you submit your online application you may be shortlisted and contacted by the Graduate School to schedule an interview by Skype.
Scholarships
After the interview, if you are offered admission into the program you will also automatically receive a scholarship offer. There are no additional forms.
Detailed information about the scholarship benefits of MSc with Thesis program is here.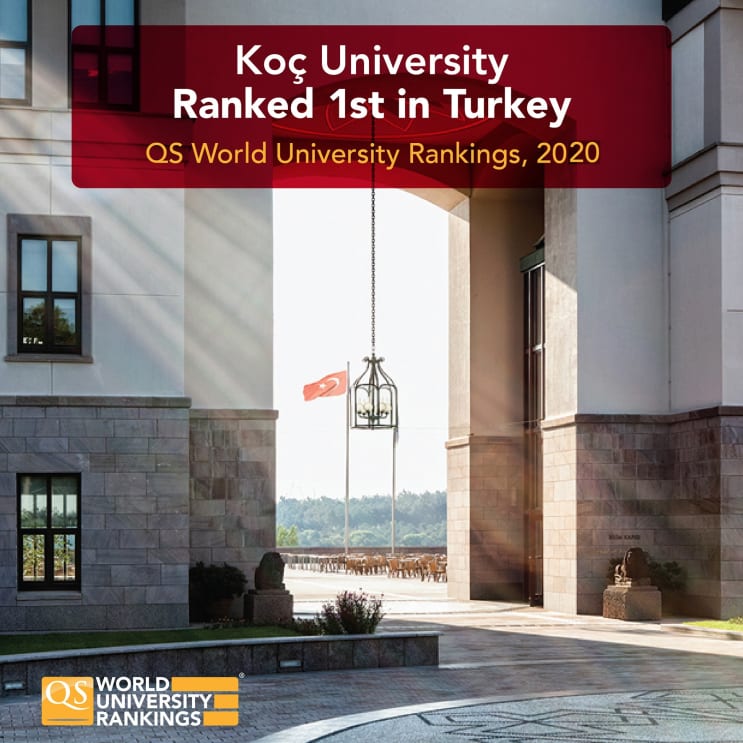 Last updated Aug 2019
About the School
Koç University is a leading research and liberal arts university located in Istanbul, Turkey that offers all its programs in English. Recognized globally for facilitating cutting-edge research in its ... Read More
Koç University is a leading research and liberal arts university located in Istanbul, Turkey that offers all its programs in English. Recognized globally for facilitating cutting-edge research in its full collection of Colleges—including Administrative Sciences & Economics, Engineering, Natural Sciences, Humanities & Social Sciences, Law, and Medicine—Koç University has been distinguished by its notable contributions to the elevation ofeducation, knowledge, and service, both domestically and beyond. International admission details can be found at https://international.ku.edu.tr/
Read less