Master of arts in journalism and communication (maj)
Home ›
MA ›
Master of arts in journalism and communication (maj)
Program Description
Objectives Future journalists, regardless of their future level of responsibility, must understand, control and anticipate very rapid developments in the sector. The Academy of Journalism and Media (AJM) combines high-level theoretical and practical training in journalism with its master's degree in the study of the economic, technological and media context.
An unprecedented partnership with the media Unique in Switzerland, this university education is characterized by the integration of a professionalising dimension in an ambitious academic context. It is designed in partnership with the University of Geneva (8 courses common to journalism and media training) and the Journalism and Media Training Center (CFJM), which represents media companies in French-speaking Switzerland. Through the periods of internship in company (mandatory and remunerated at least Fr. 250.- / week), editorial workshops and courses given by recognized professionals (www.unine.ch/ ajm / intervenants_1), students are regularly in contact with the world of information media.
Professional prospects At the end of the Master's degree, most media companies in the French-speaking part of Switzerland, partners in the Journalism and Media Academy (newspapers, RTS) , Private radio and television stations, news agencies, digital media, etc.). With international recognition as a university master, this training also opens up access to international and foreign media companies.
Structure of the training The training period extends over two years and has 120 ECTS credits. This specialist master's degree with a strong practical orientation includes a theoretical course in order to create a permanent dialogue between reflection and practice. A brief concludes the training. The curriculum incorporates a number of options that allow students to deepen areas according to their interests.
Skills acquired The AJM has the ambition to meet the skilled personnel needs of media companies through innovative training. Two major changes are undermining the training needs of journalists and media executives: • extremely rapid technological change; • quality requirements, constantly reinforced with the increase in competition, which require an evolution of professional and managerial skills.
An original and innovative training A constructive dialogue between professional practices and academic reflections is systematically promoted in the curriculum. Concrete problems in journalistic and managerial practices are confronted with accumulated knowledge, just as theories are measured against the daily realities of professionals. The AJM thus trains versatile professionals, capable of adaptation, autonomy and creativity in the face of changing journalistic and editorial realities.
More information www.unine.ch/ajm
Last updated May 2017
About the School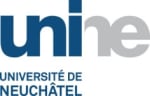 At the University of Neuchatel, the student is the focus. We pride ourselves on creating future leaders, thanks to our innovative teaching programs.
At the University of Neuchatel, the student is the focus. We pride ourselves on creating future leaders, thanks to our innovative teaching programs.
Read less