Master in Clinical Psychology and Psychological Counselling
Home ›
Master ›
Master in Clinical Psychology and Psychological Counselling
Program Description
Level of qualification: 7 ISCED Level
Duration: 2 years
Number of study credits: 120 ECTS, 4 semesters
Earliest Start Date: October 2020
Languages: Romanian, Russian, English, French
Tuition Fee:

EU students: 1000 EUR/per year
Romanian students: 500 EUR/per year
Non-EU students: 2000 EUR/per year
Program Description
The master's program is oriented to train specialists in the general field of study 031 Social and behavioral sciences, the particular field being the psycho-clinic and psychological counselor, which at the present moment is the most popular in the theoretical-applied area of psychology and with a high weight by professionals.
Career Prospects
The graduates will have the opportunity to work in:
Assistance, psychodiagnostic and psychological counseling in clinics, polyclinics, hospitals, and individual offices.
Provision of psycho-clinical services to state and non-governmental organizations and institutions in various fields requiring psychological services: medicine, education, armed forces, legal field, human resources, etc.
Individual and group psychological counseling.
Scientific research in person psychology, psychological counseling, and clinical psychology, other related fields of psychology.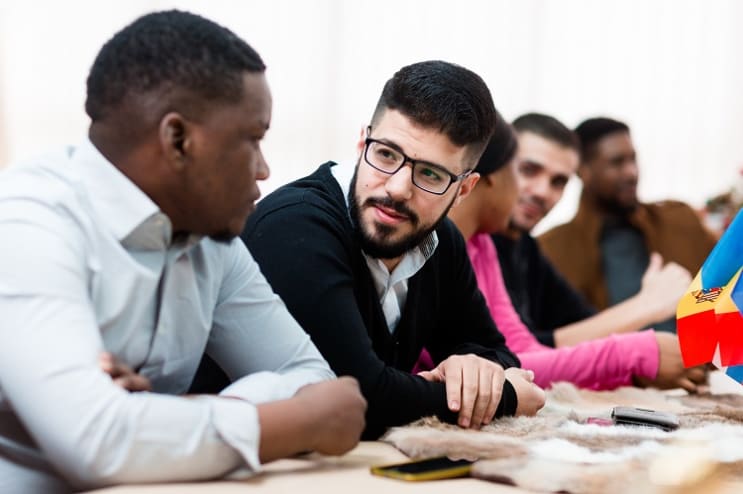 ©Free International University of Moldova
International Perspectives
Apart from the internationally-oriented curriculum, students will get the chance to experience foreign cultures and perspectives through exchange programs with more than 100 partner universities worldwide. Significant international opportunities are also offered by working groups formed of international students, lectures given by international visiting professors, as well as by international study tours.
Curriculum
Semester 1
Clinical Psychology
Advanced Notions of Neuropsychology and Psychopathology
Methodology and Ethics of Research in Clinical Psychology and Psychological Counseling
The doctrine of Counseling and Therapy in Clinical Psychology
The Social Psychology of Personality
Psycho Diagnostic and Evaluation in Clinical Practice
Semester 2
Somatic Psychology and Health Psychology
Project Management
Current Research Issues in Clinical Psychology and Psychological Counseling
Humanistic Model in Psychotherapy and Counseling
Psychoanalysis: theory and therapeutic practice
Posttraumatic Stress and Work with Psycho Trauma
Cognitive and Behavioral Models in Psychotherapy and Counseling
Psycho Diagnostic in Legal - Psychological Expertise
Semester 3
Integrative Model in Psychological Counseling of Family
Psychological Assistance in Cases of Domestic Violence
Applicable Psycho Sexology
Psychology of Conflict and Techniques of Negotiation / Mediation
Psychological Counseling and Group Psychotherapy: Forms and Methods
Career Counseling and Vocational Orientation
Internship: Clinical Psychology and Psychological Counseling
Semester 4
Research and Master Degree Thesis Elaboration
Last updated Jun 2020
About the School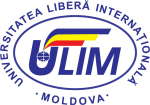 Free International University of Moldova (ULIM) was founded in 1992 by Government Decision and is accredited by the National Council for Academic Assessment and Accreditation of the Republic of Moldov ... Read More
Free International University of Moldova (ULIM) was founded in 1992 by Government Decision and is accredited by the National Council for Academic Assessment and Accreditation of the Republic of Moldova. Based on the "non-profit" principle, ULIM operates according to the Constitution and the laws that govern the higher education system in the Republic of Moldova. The Free International University of Moldova offers students the opportunity to combine theoretical and practical knowledge, in a multi- and inter-disciplinary environment, preparing them to enter a globalized labor market. With more than 30% of the student body being international, the university is intensively involved in processes of internationalization with our faculties offering 76 study programs in four languages (Romanian, Russian, English, and French) at Bachelor, Master, and Doctoral level. Our institution provides high-quality student services and facilities (university hotel, modern residence hall, canteens, cafeterias, clubs, leisure, and sports facilities, library, computer/media labs, judicial clinic, etc.). More details on university's website: www.ulim.md or contact the International Relations Office at e-mail: cci@ulim. md or Foreign Students Department at relex@ulim.md
Read less