Master of Communications and Media Studies
Home ›
Master ›
Master of Communications and Media Studies
Read more about this program on the institution's website
Program Description
The Master of Communications and Media Studies corresponds with the unprecedented change in communications and media content, forms, technology, and policy.
This program distinguishes itself with wide-ranging implications for business, politics, public administration and everyday life. It specifically caters to the increasing challenges posed by digital media, globalization and cross-cultural exchange. In examining past, present and future trends, this program seeks to further the understanding of communications and media systems both locally and globally. Contemporary policy debates which shape markets will determine and engage responses to address the changing processes of mediation and consumption.
AREAS OF STUDY
By undertaking this program, you will learn contemporary skills necessary for participation in and the management of sophisticated communicative processes in regional, urban, national and international contexts. These include critical thinking, cultural sensitivity, advanced reading and communication skills (both written and verbal), and high-level analytical skills. More widely, the degree aims to develop skills in communications and media research. This methodological training will enable you to participate in a relevant research-based study and equip you with an edge in today's competitive workplace.
COURSE STRUCTURE
The course is made up of 72 credit points (six units) of study. These are divided into the following:
(a) Two core units (24 points)
Communication research methods
Communication theories and practices
(b) One of the following capstone/research options (24 points):
A capstone unit of Communications research project (12 points) plus one level-5 elective unit (12 points)
A Research thesis (24 points)*
(c) Two elective units (24 points).
*Students may undertake the research thesis if they have achieved a minimum distinction average and with the approval of the coordinator.
PROGRESSION TO FURTHER STUDIES
Completion of the research thesis (24 points) will provide a pathway to a higher degree by research.
OUTCOMES
Journalism, publishing, editing, writing, electronic media, public relations, corporate communications
Marketing, advertising, business research, and analysis
Management consulting, international trade, human resources, training and development, management and administration
Diplomacy, foreign affairs, politics
Tourism, hospitality, entertainment
Production, direction, management and administration, film, television and video
Academia
Research and policy institutes
In addition to the career opportunities listed above, the Master of Communications and Media Studies will prepare you for careers in various sectors, including healthcare and financial institutions, and non-profit organizations whereby graduates can design communication strategies, develop and implement communication policy plans, act as media spokespersons and offer expert communication advise through industry and market research.
Scholarships and Financial Assistance
As a student at Monash University Malaysia, you will have access to various scholarships and financial assistance provided by both the university and external benefactors.
Honours Degree Scholarships
Postgraduate Coursework
Postgraduate Research (HDR) Scholarships
External Sponsorship
Study Loans
Other Financial Support
Last updated Sep 2019
About the School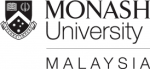 Monash University (Australia's largest) is now ranked 58 globally in the QS World University Rankings! Come, discover and explore your education options at Monash's Malaysia campus. Meet our represent ... Read More
Monash University (Australia's largest) is now ranked 58 globally in the QS World University Rankings! Come, discover and explore your education options at Monash's Malaysia campus. Meet our representatives at a city near you: https://www.monash.edu.my/on-the-road
Read less