Master of Mathematical Sciences (Advanced) (MMS)
Home ›
Master ›
Master of Mathematical Sciences (Advanced) (MMS)
Read more about this program on the school's website
Program Description
A single two-year graduate degree offered by the ANU College of Science

ANU is ranked number one in Australia for maths teaching and research*.
We offer our students small class sizes and access to some of the best mathematicians in Australia, currently including 15 fellows of the Australian Academy of Sciences, two fellows of the Royal Society, ten recipients of the Australian Mathematical Society Medal and three ARC Laureate Fellows. Our researchers have access to up-to-date computing facilities including the National Computational Infrastructure supercomputer. We fulfil both a national and international role as a "research institute" in the mathematical sciences, working cooperatively with the Australian Mathematical Sciences Institute (AMSI) and a number of international centres.
Make an enquiry directly with ANU
This degree is intended to enable students to upgrade their expertise in the mathematical sciences either as a route to further study of mathematical sciences or to upgrade their quantitative skills in areas such as the biological sciences and computational science that are rapidly becoming more reliant on advanced techniques from the mathematical sciences.
Upon successful completion, students will have the skills and knowledge to:
Explain the fundamental concepts of a chosen research topic and its role in modern mathematics and applied contexts;
Systematically identify relevant theory and concepts, relate these to appropriate methodologies and evidence, and draw appropriate conclusions;
Demonstrate capacity for mathematical reasoning through analyzing, proving and explaining concepts from the chosen research area;
Engage in systematic discovery and critical review of appropriate and relevant information sources;
Communicate research concepts and contexts clearly and effectively both in writing and orally.
Graduates from ANU have been rated as Australia's most employable graduates and among the most sought after by employers worldwide. The latest Global Employability University Ranking, published by the Times Higher Education, rated ANU as Australia's top university for getting a job for the fourth year in a row.
Examples of roles of our graduates include Associate, Quantitative Applications Division at Macquarie Group; Lecturer, Sanata Dharma University (Indonesia); and Visiting Assistant Professor of Managerial Economics and Decision Sciences, Kellogg School of Management (USA). The program can also be a pathway to a PhD.
A Bachelor degree or international equivalent with an average mark of at least 70% and at least eight courses in cognate disciplines.
All applicants must meet the University's English Language Admission Requirements for Students.
Applicants with a Bachelor Degree or Graduate Certificate in a cognate discipline may be eligible for 24 units (one semester) of credit. Applicants with a Graduate Diploma or Honours in a cognate discipline may be eligible for 48 units (one year) of credit. Students must achieve a minimum 70% average mark in the first 48 units of coursework and have the approval of the supervisor for the research project.
Cognate disciplines: Mathematics, Statistics, Mathematical Economics, Mathematical Finance, Actuarial Studies, Computer Science, Bioinformatics.
Annual indicative fee for domestic students is $29,280.00 and for international students is $39,000.00.
For more information CLICK HERE
ANU offers a wide range of scholarships to students to assist with the cost of their studies. Eligibility to apply for ANU scholarships varies depending on the specifics of the scholarship and can be categorised by the type of student you are. Specific scholarship application process information is included in the relevant scholarship listing.
For further information see the Scholarships website.
Last updated Dec 2017
About the School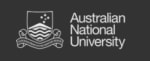 You'll find our researchers at the forefront of scientific practice and discovery, wherever it may be. Whether it's on the front line of the Ebola outbreak in Sierra Leone, on a tree branch in the Tas ... Read More
You'll find our researchers at the forefront of scientific practice and discovery, wherever it may be. Whether it's on the front line of the Ebola outbreak in Sierra Leone, on a tree branch in the Tasmanian wilderness peering into a parrot's nest, among the life-support machines of the neonatal intensive care unit or at a lab bench, and in front of the classroom.
Read less