Master of Professional Counselling
Home ›
Master ›
Master of Professional Counselling
Read more about this program on the institution's website
Program Description
The Master of Professional counseling at Monash University Malaysia is a skill-based course suited to those with an interest in counseling. It is taught by academics with extensive experience of working as professional counselors/psychologists.
This course is designed to prepare you to become registered counselors in settings such as community mental health, schools, health centers, workplaces, and in private practice. The course is also suitable if you are already working in various professions who may wish to utilize counseling skills in roles such as teaching, social work, and human resources.
A distinctive feature of the course is its focus on preparing students to be culturally competent counselors in Malaysia and the region. This course requires you to undertake 504 hours of clinical placements, including a minimum of 192 hours of client contact. Through these mandatory placements, you have an opportunity to apply theory to practice under supervision in clinical settings.
PROFESSIONAL RECOGNITIONS
This course will be submitted for accreditation by the following professional organizations:
Malaysian Board of counselors (Lembaga Kaunselor Malaysia)
Australian counseling Association (ACA)
Psychotherapy and counseling Federation of Australia (PACFA
COURSE STRUCTURE
This course consists of advance preparatory units, core units and application units.
You must complete:
(a) Four advanced preparatory units (24 points)
counseling practice and theory
Human growth and lifespan development
Mental health issues: grief, trauma and substance abuse
counseling in a multicultural context
(b) Eight core units (48 points)
Children and adolescents counseling
Personnel and career development counseling
counseling skills: individuals and couples
Ethics and professional issues in counseling and psychology
Group counseling skills and psychotherapy
Cognitive behavior therapy
Advanced personnel and career development counseling
counseling research design, statistics, and program evaluation
(c) Four application units (24 points)
Psychological assessment and measurement
counseling practicum
Research project in counseling
counseling Internship
OUTCOMES
On completion of the course, you should be able to work as a counselor with an advanced level of knowledge and be cognizant of the professional issues involved in undertaking counseling as a profession in Malaysia and the region. You would be able to work in settings such as community mental health clinics, schools, health centers, workplaces and in private practice.
Scholarships and Financial Assistance
As a student at Monash University Malaysia, you will have access to various scholarships and financial assistance provided by both the university and external benefactors.
Honours Degree Scholarships
Postgraduate Coursework
Postgraduate Research (HDR) Scholarships
External Sponsorship
Study Loans
Other Financial Support
Last updated Sep 2019
About the School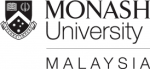 Monash University (Australia's largest) is now ranked 58 globally in the QS World University Rankings! Come, discover and explore your education options at Monash's Malaysia campus. Meet our represent ... Read More
Monash University (Australia's largest) is now ranked 58 globally in the QS World University Rankings! Come, discover and explore your education options at Monash's Malaysia campus. Meet our representatives at a city near you: https://www.monash.edu.my/on-the-road
Read less