Master of Science in Remote Sensing and Geographic Information Systems
Home ›
MSc ›
Master of Science in Remote Sensing and Geographic Information Systems
Program Description
Remote Sensing and GIS
The importance of the spatial dimension in examining issues such as regional development, land use planning and environmental monitoring is widely recognized. In work of this kind, it is necessary to interrelate information derived from various sources such as census, maps, surveys, aerial photographs and satellite imagery, each of which may utilize a variety of methods for spatial referencing. The field of remote sensing deals with the science and technologies used to acquire aerial and satellite imagery, convert them into geographically located digital images and extract from them useful information about the surface including vegetation cover, the extent of urban areas and water bodies.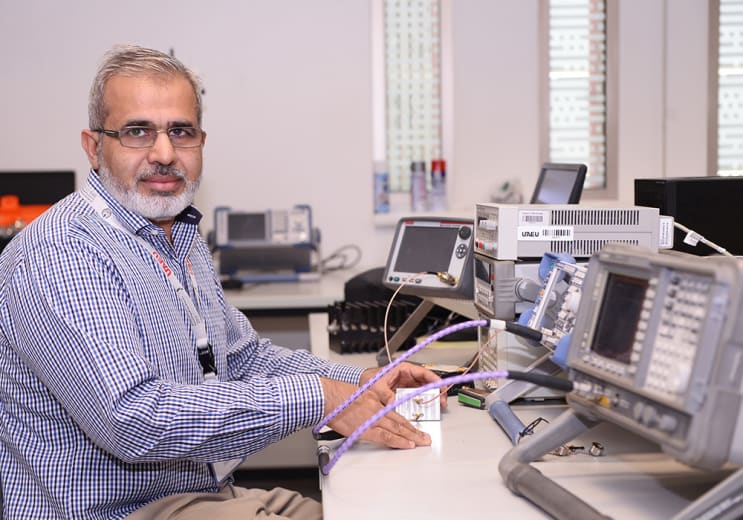 Combining the wealth of images obtained by remote sensing and the analytical capabilities of GIS provides powerful tools that help analysts and scientists create useful thematic maps, perform geostatistical analyses and develop models to study urban and environmental processes. Examples of applications of remote sensing and GIS include studying the environmental and social impacts of urban growth, identifying coastal areas at risk of degradation due to human activities, developing city evacuation plans in case of disaster, studying school accessibility in urban areas and selecting the optimum location for a new city or a new shopping mall.
Admission Requirements
To be admissible, applicants must fulfill the following requirements:
Hold a Bachelor's degree with a minimum cumulative GPA of 3.0 from a university approved by the Ministry of Higher Education and Scientific Research. Those with a GPA between 2.5 and 3.0 may qualify for conditional admission.

Have a less than 2 years old IELTS ACADEMIC certificate with a minimum score of 6 or its TOEFL iBT equivalent. Holders of an undergraduate degree from an English-medium institution who can provide evidence of acquiring a minimum IELTS score of 5, or its equivalent, at the time of admission to the undergraduate program may be exempt from this requirement.

May need to pass an interview with the program's admission committee if the candidate's major is not directly related to remote sensing or GIS. Employed applicants are required to submit written permission to pursue graduate studies from their employer.
Program Curriculum
The Remote Sensing and Geographic Information Systems Master of Science Program at UAE University are the first of its kind in the region. It is designed to provide you with the theoretical background and practical skills to start or advance your career in remote sensing and GIS. Our curriculum has been specifically developed to suit students from diverse academic backgrounds and professional occupations. No prior remote sensing or GIS experience is required to excel in the program.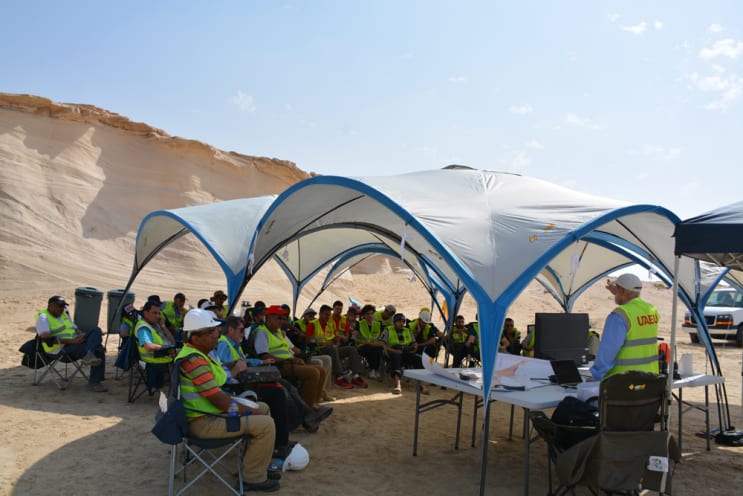 The program is designed to be completed in 4 semesters. It offers two tracks: a 'thesis' tack and a 'non-thesis' track. In the 'thesis' track, graduates are required to complete 24 credit hours in course work and 6 credit hours for their thesis. In the 'non-thesis' track, they are required to complete 30 credit hours in course work and 4 credit hours for their capstone project.
Degree Requirements
Required Credit Hours: minimum of 30 hours
Required Course s (18 credit hours)

Credit Hours

RGIS601

Principles of Remote Sensing

2

RGIS602

Fundamentals of GIS

3

RGIS603

Digital Image Processing in Remote Sensing

3

RGIS604

Spatial Analysis Using GIS

3

RGIS605

Location-Based Services and Web-based GIS

2

RGIS606

Database Management Systems

2

RGIS607

Seminar on management issues in RS and GIS

1

STAT661

Geo-Statistics

2
Elective Courses
Elective Courses - 6CH for the Thesis option and 12CH for Non-Thesis option (12 hours)

Credit Hours

RGIS610

Spatial Data Collection for GIS

2

RGIS611

Advanced Remote Sensing

2

RGIS612

Satellite Positioning

2

RGIS613

Software Engineering for GIS

2

RGIS614

Selected Topics

2

RGIS615

Project Management

2

RGIS616

Transport Applications of GIS

2

RGIS617

Urban & Environmental Application of Remote Sensing/GIS

2

RGIS618

Remote sensing and GIS for Petroleum

2

BIOE625

Costal Management

2
Thesis or Capstone
Required Courses (Min CH:4 and Max CH:6) (6 hours)

Credit Hours

RGIS620

Capstone 1

4

RGIS630

Thesis 2

6

1: Required for Non-Thesis

2: Required for Thesis
Tuition Fees
The total tuition fee for the two-year duration of the program is 90,000 AED in the "thesis" track and 102,000 AED in the "non-thesis" track.
Last updated Nov 2019
About the School

Welcome to the United Arab Emirates University (UAEU) - the first and foremost comprehensive national university in the United Arab Emirates. UAEU aspires to become a comprehensive, research-intensive ... Read More
Welcome to the United Arab Emirates University (UAEU) - the first and foremost comprehensive national university in the United Arab Emirates. UAEU aspires to become a comprehensive, research-intensive university and currently enrolls approximately 14,000 Emirati and international students.
Read less