Why study at EIT Digital Master School?
Fast track to your career: get in touch with the industry
Double degree Master's programme with major in ICT and minor in E&I
International study experience at 2 Top European Universities
This is the difference!
As a student in the EIT Digital Master School programmes you choose two universities in two different European countries and build a tailored curriculum that combines technical competence with building skills in innovation and entrepreneurship. All programmes include a technical component (90 ECTS) and an Innovation & Entrepreneurship Minor (30ECTS).
Two Years, Two Degrees: your first year focuses on mastering the basics, gaining a foundation in business and management, and learning how to transform technology into a successful business plan. Your second year involves doing an internship at a company or research institute and, based on this experience, completing an innovation-themed Master thesis. Graduates receive degrees from the two universities and a certificate awarded by the European Institute of Innovation and Technology.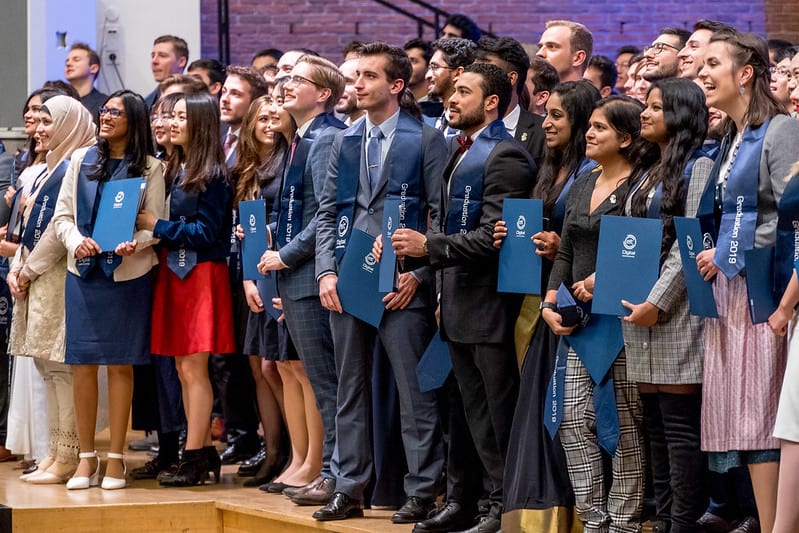 A Hub of Learning and Innovation
The EIT Digital Master School is much more than 'just a school'. In fact, the classroom component represents only a part of the total learning experience. After all, truly mastering a subject requires that you get hands-on experience - and what better way to do that than working alongside some of Europe's leading minds in academia, research, entrepreneurship, business, and industry.
Direct access to a world-class network
With a network of over 200 European corporations, SMEs, start-ups, universities, and research centres, EIT Digital has established itself as a literal hub of innovation. In fact, through our partnerships, we're behind some of the cutting-edge research that is driving Europe's digital transformation.
Colocation Centres: located in Berlin, Budapest, Eindhoven, Helsinki, London, Madrid, Paris, Stockholm, and Trento, our Colocation Centres are the place to build your network, share digital ideas, and create tomorrow's disruptive solutions.
EIT Digital Summer School
Our Summer School happens between your first and second year. A unique opportunity to get hands-on, real-world experience, and take a deep dive into using digital innovation and entrepreneurship to solve societal challenges and access business opportunities. Collaborate with faculty, staff, and like-minded students from around the world as you immerse yourself in actual business cases. You'll even have the opportunity to develop, evaluate, and pitch a business idea!
The alumni advantage
You can continue to leverage the EIT Digital network even after you graduate. All our alumni get exclusive access to the EIT Digital Job Portal – a one-stop-shop of curated job opportunities. Furthermore, as a member of our alumni community, you'll join a global family of entrepreneurs, business executives, top researchers, and thought leaders.