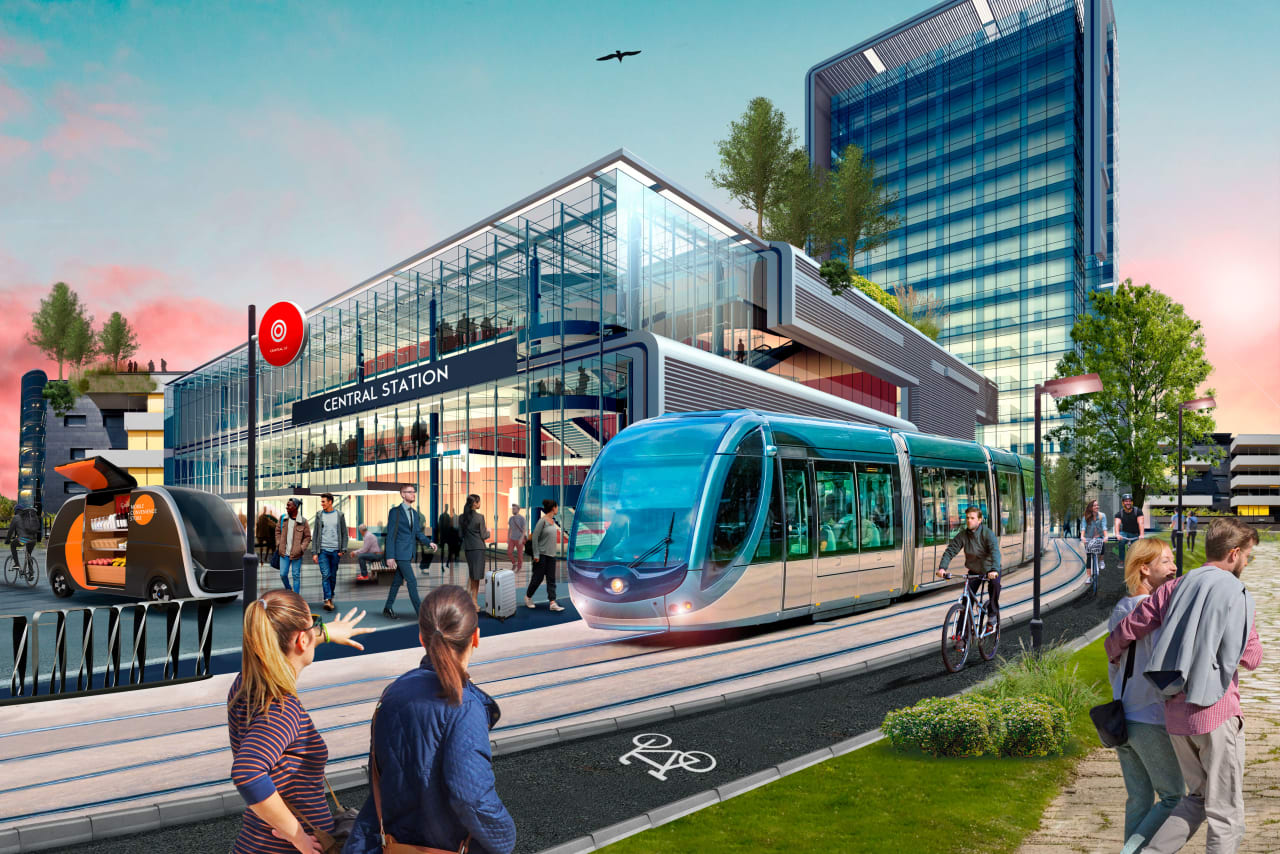 MSc Business Engineering in Urban Mobility
EIT Urban Mobility Master School
---
Campus location
Barcelona, Spain
Tuition fees
EUR 4,000 / per year *
Application deadline
15 Apr 2024
Earliest start date
01 Sep 2024
* Citizen of a non-EU/EEA country: 16000 EUR | Citizen of EU/EEA country or Switzerland: 4000 EUR
Introduction
Why study Business Engineering in Urban Mobility at the EIT Urban Mobility Master School?
In a world where urbanisation is on the rise and sustainability is paramount, the demand for innovative solutions in urban mobility is greater than ever before. The Business Engineering in Urban Mobility programme offers a transformative learning experience to become a leader in one of the most critical and dynamic fields of the 21st century. In particular, the programme focuses on providing conceptual knowledge, methods, and project-based experience in innovating and transforming business models in the context of urban mobility. The scope is interdisciplinary and covers all modes of urban and regional transport for personal travel as well as goods and logistics. The programme provides an understanding of business perspectives in the evolving urban mobility landscape, how to design user-centric and sustainable solutions that enhance the urban mobility experience, and how the power of data can be used to make informed decisions in optimising urban mobility systems and supply chains. Through the interdisciplinary approach of the programme, students will be equipped with a comprehensive understanding of technology mixed with extensive competencies in the field of management.
Where can I study Business Engineering in Urban Mobility?
Students start the programme at the Technical University of Braunschweig in Germany and end the programme at the Polytechnic University of Catalonia in Spain (students must attend a different university for Year 1 and Year 2):
Technical University of Braunschweig – Braunschweig, Germany
Polytechnic University of Catalonia (UPC) – Barcelona, Spain
How is the programme structured?
All programmes at the EIT Urban Mobility Master School follow the same scheme:
Students study one year each at two different universities–the "entry" university and the "exit" university. All options are located at a leading university in Europe in the field of urban mobility.
Graduating students will be awarded two officially recognised Master of Science degrees, from each of the two universities. Moreover, the programme is designed so that students may attain the qualifications for a certificate awarded by the European Institute of Innovation and Technology.*
During the first-year studies, students will be introduced to Innovation and Entrepreneurship and participate in an extended Challenge Project. During the same year, students will acquire essential technical skills for working with urban mobility challenges.
Between the first and second year, students will participate in a Summer School applying new skills to two different cities within Europe.
In the second year, students will choose from several more specialised courses in both technical content and innovation and entrepreneurship. Students will also participate in a shorter challenge project that includes an internship at a company or organisation working to meet urban mobility challenges. To complete their degree, in the second year, students will carry out an independent master thesis, combining and demonstrating their full set of technical and entrepreneurial skills.
You will have a wide range of career opportunities, within the public and private sector, as well as the business know-how to start your own business or conduct rigorous research.
Where can I study Business Emgineering in Urban Mobility?
The available universities for the Business Engineering in Urban Mobility programme are**:
Technical University of Braunschweig, Germany - first year
UPC Barcelona Tech, Spain - second year

EIT Urban Mobility Partner Universities


Applications Dates and Deadlines
Applications are currently open!
Period 1
November 15, 2023
January 31, 2024
--> We recommend non EU/EAA applicants to apply in Period 1 in order to give adequate time to organise any visa-related processes.
Period 2
February 1, 2024
April 15, 2024
Watch our programme webinar!
The Master School Office organises master's programmes webinars where prospective applicants can talk to the Programme Leads and university representatives; chat with the current students, and get answers to all their questions!
If you wish to receive an invitation to participate in our next live webinar, please fill in the following form: https://forms.gle/EGQs3MTvHBXvDTF78

Meet our students
https://www.eiturbanmobility.eu/meet-our-students/

Study with us and start your journey of changing the world by creating better and more liveable sustainable cities.
Ideal Students
The programme welcomes candidates who have a solid foundation in analytical problem solving, as demonstrated by a B.Sc. degree in (Industrial) Engineering, Computer Science, Computer Information Science, Information Technology, Software Engineering, Computer Engineering, Information Systems, Mathematics, Physics, Statistics or Architecture. In addition, participation in the programme requires 70 ECTS in the fields of business, economics, and engineering, of those 70 ECTS 25 ECTS need to be in business and 5 ECTS in economics.
Scholarships and Funding
Scholarships
EIT Urban Mobility offers generous scholarships to attract top talents worldwide. Our scholarships are merit-based and cover your study duration of two years. They include participation fee waivers and monthly allowances. Please visit our website for more detailed information and apply: Scholarships
New Opportunity Scholarship: The EIT Urban Mobility Master School is offering a full tuition fee waiver and 1.000 Euro relocation allowance per year to applicants affected by the current situation in Ukraine. Applicants should meet the admissions criteria when applying to our Master's programmes and should submit an application by April 15 2024, 17:00 CEST. For further information, please contact us: [email protected]
Curriculum
To see the course list, please visit the programme page here.
Career Opportunities
After completing the Business Engineering in Urban Mobility programme you will be fully equipped to pursue diverse career opportunities in various sectors. As you will connect with companies early on during your studies through project challenges, industrial mentors as well and master's thesis placements, you gain practical experience and make important connections in order to take over jobs as engineers, planners, strategy experts, operators, innovators, marketers or managers in the private or public transportation sector, the automotive industry as well as in city planning or in mobility start-ups.