Master in
MSc in Hospitality and Tourism Management
ESCP Business School - Madrid Campus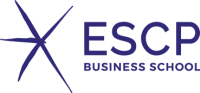 Introduction
Objectives
This specialization in Hospitality & Tourism Management is part of a Master's Degree (DEAMIE)*
This life-changing MSc will give you the training and tools you need to have a successful and international career in the hospitality & tourism sector.
The MSc in Hospitality and Tourism Management combines 3 main goals:
To provide sound knowledge and tools from a Top Tier business school
To enrich strategic and operational insights of the hospitality and tourism world
To train participants to act and manage in a global and multicultural environment
This specialization offers a first-class business education for young professionals wanting to pursue an international and fast-moving career in the hospitality and tourism industry and even beyond.
Key Aspects of The Specialisation
A specialisation of the Master Degree (Diplôme d'Études Avancées en Management International des Entreprises (DEAMIE))*.
A multicampus program that brings together leading professional perspectives and intercultural experiences
Specialization modules in Cornell University School of Hotel Administration (NYC - USA)
A "learning by doing" program to develop your professional skills, network, and career
A personalized experience with world-class faculty, professionals, and staff members
Enhance Your Profile
This multicampus (Madrid & Turin or London) structure with two concrete specialization tracks (Food & Beverage Management and Hotels & Real Estate) combined with our "learning by doing" curriculum, International Consultancy Project (ICP), and the Professional Development Programme at the Cornell University School of Hotel Administration, will most de definitely enhance your profile, and provide you with an added value that will help you develop a successful career in the sector.
About Master Degree (DEAMIE)*
« Diplôme d'Études Avancées en Management International des Entreprises » (DEAMIE)
Joining this full-time Master of Science corresponds to the determination to pursue a defined professional project and gives young graduates and young executives a combination of high-value skills sought by recruiters.
This program provides academic expertise and presentation of the best professional practices. Our goal is to train experts who will be rapidly able to progress in a globalized world.
Students will obtain 1 degree: the French Master's degree (DEAMIE) and 1 diploma: MSc in Digital Project Management & Consulting.
*This is a university-level specialization leading to an official degree in France.
Curriculum
The program begins in October and is organized as follows:
Core Courses - Term 1
July-September: Candidates with < 240 ECTS previous degree (or equivalent)
These six modules are compulsory only for candidates with less than 240 ECTS (or equivalent)
They run in an online format between July and September prior to the campus terms. Candidates may be exempted from attending these modules based on their previous working experience (3 years required). See Admission Tab for more information.
Core Management
Economics
Marketing
Strategy
Accounting & Finance
Statistics for Management
Leadership
Core Courses - Term 2 & 3
October-December: Madrid campus| Jan- June: Madrid & Berlin campus
The courses address both theory and real-life applications with a practical approach to project management. They are taught from October to June by ESCP Faculty and successful professionals.
Students will also take a compulsory seminar on Ethics, Environmental, Social & Corporate Governance.
Term 2
October-December: Madrid
Tourism and Global Economy
Strategy & Marketing for Hospitality and Tourism Services
Introduction to Finance and Financial Accounting
Real Estate Consulting
Project Management in Practice (I)
Smart Cities and Urban Planning
PropTech and Innovation (I)
Hotel Operational Management
Hospitality Management
Entrepreneurship for Hospitality & Tourism
Hotel Development
Real Estate Finance & Investments
Software Technologies in Real Estate
Skills
Career Development
Effective Communication & Pitch
Term 3
January– March: Madrid
Life Case Study Barceló
Project Management in Practice (II)
Culture, Heritage, and Real Estate
Negotiation, Problem Solving, and Cultural Awareness
PropTech and Innovations (II)
Hospitality Management
Life Case Study Amadeus
Tourism Product Conception
Destination Management
Sustainability for Hospitality & Tourism
Hotel Development
Real estate Investment Funds
Hotel Mergers & Acquisitions
Introduction to Real Estate Development
Real Estate Law
2 Specialisation Tracks to choose
Professional Mission - Term 4
From July to the end of December, you must complete an in-company internship of at least 4 months (though often lasting for 7-8 months). ESCP assists you in locating internship opportunities and networking with companies.
The internship is an opportunity for practical application of the theoretical concepts learned from courses, with an eye to establishing a career. In many cases, corporate employers consider the internship as a trial period for a permanent position.
The Corporate Relations Department
The Company Relations Department is dedicated to gathering placement offers from many companies. The department also organizes a series of fairs involving firms, giving you many opportunities to make contact.
Professional Thesis - Term 4
The thesis is an applied research project in consultation with an academic advisor based on the International Consulting Project (ICP).
It is a chance for you to synthesize learned material through analysis of a particular corporate issue by using clear, detailed argumentation. The thesis marks the culmination of the degree and is orally presented to a committee at the end of the program. It represents 30 of the total of 90 ECTS credits earned over the year.
During this time, students will also participate in a mandatory Research Seminar held by an ESCP professor. This seminar represents 3 ECTS credits of the total 90 earned over this academic year.
Career Opportunities
100% are employed
20% were employed before graduation
80% were employed 3 to 6 months after graduation
60% have a job with an international dimension
Roles
Sales Executive
Consultant
Marketing & Communication
Revenue Management
Luxury Tourism
Hotel Management
Advertising
Commerce
Travel Distribution
Event Manager
Entrepreneur
Hospitality & Tourism Startups
PropTech
Real Estate Development for Hospitality
Companies Hiring
Resorts – Travel Companies – Sustainable Tourism Projects & Consulting – Events Centers – Entertainment & Leisure – Food & Beverage – Cruise Lines
Sectors
40% Tourism/Entertainment/Hospitality
20% Consulting
40% other (design/cosmetics/pharmaceutical)
Scholarships and Funding
ESCP has been committed to recognizing and enabling the most talented international students to pursue their studies and invest in their future careers.
The MSc programs offer 20 partial scholarships of 3000€ over the tuition fees based on financial needs and academic merits. Every student, who has been admitted and enrolled in the program, will be able to apply for only one partial scholarship.
A scholarship of 3000€ will be deducted from tuition fees.
Eligibility
Scholarships are open to all candidates, irrespective of gender, nationality, or background, who have been admitted and enrolled in one of our MSc programs and are able to demonstrate academic merits or financial needs.
Process
The candidates who have been admitted and enrolled in one of our MSc programs and are interested in a partial scholarship should complete a scholarship form (that will be sent by the Student Service department when you have confirmed your enrolment in the program), send a personal statement outlining why you should be awarded our scholarship and include evidence that can support it. The scholarship's request or personal statement can be in any format (video, essay, art, etc.), but it clearly needs to outline your academic achievements or your current financial situation.