MSc in
MSc in Sustainability Entrepreneurship and Innovation
ESCP Business School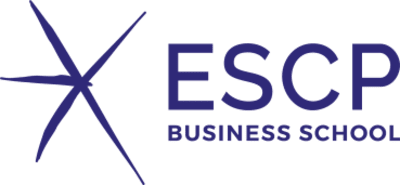 ---
Campus location
Paris, France
Tuition fees
EUR 14,100 / per year
Application deadline
Request info
Earliest start date
Sep 2023
Introduction
This Master of Science degree in Sustainability Entrepreneurship and Innovation is designed for aspiring change-makers who want to apply the tools of business to solve the world's most urgent social and environmental problems. Whether students set out to integrate sustainability practices into a corporation, start their own purpose-driven companies, or anything in between, this MSc empowers them to drive change within teams, firms, and industries.
A two-year residential programme based in Berlin and Paris, the Master in Sustainability Entrepreneurship and Innovation builds on the latest thinking on sustainable business, entrepreneurship and innovation.
Over six terms, students will gain a practical understanding of relevant business concepts and methods, such as values-based innovation management and business modelling, as well as direct experience in the field on an internship, a consulting engagement, or a business development project.
Practical idealism
We believe students of this programme will be pragmatic idealists. Most students will have backgrounds in economics, natural sciences, or engineering. They are fluent in English and interested in pursuing an international business career that is focused on building innovative and sustainability-driven companies that aim to solve urgent issues such as poverty, degradation of natural ecosystems or climate change.
This full-time, two-year programme is taught entirely in English, but most serious sustainability problems cross borders, so students study a second language as well. Cross-cultural perspectives are further encouraged through conversations with ESCP's international faculty and students as well as frequent speakers.
ESCP Berlin's vision of sustainability
Sustainability is a Key Academic Area at ESCP Berlin. It entails various study programmes, research projects and ESCP Berlin's activities in the pursuit of itself becoming a sustainable organisation. This Key Academic Area is devoted to finding answers to essential questions within the field of sustainability entrepreneurship and management. Selected experts from renowned companies and NGOs support the school as a Sustainability Advisory Board.
The MSc in Sustainability Entrepreneurship and Innovation has been state-accredited by the Senate Administration for Education, Science and Research of the Federal State of Berlin. The programme is also an internationally recognized state-accredited Master of Science degree by the Accreditation Council through ACQUIN since 2020 and in accordance with the Bologna reform.

The program is also available on the Berlin campus.
Career Opportunities
Demand is up for values-based change agents and entrepreneurs: more companies than ever see sustainability as an essential part of their mission.
However, the new corporate commitment should be seen as the floor of our forecast, not the ceiling. Given the world's many pressing concerns – climate change, ageing populations, income inequality, and more – it's hard to think of any industry or sector that could benefit more from talented and socially aware entrepreneurs.
The first class of the MSc in Sustainability Entrepreneurship and Innovation started in September 2018. After their graduation in September 2020, our students will be part of the ESCP 65,000-member alumni network in over 150 countries in the world.
Build your career
ESCP gives you the opportunity to leverage events, tools and guidelines to efficiently manage your career process after the end of your Master.
The Careers Service
The Careers Service supports you in preparing a well-structured Curriculum Vitae and cover letter in order to strongly increase your chances to have an impact on companies. In addition, it also provides you with a structured method and process to prepare a career plan, in order to build and start an efficient and effective job-seeking strategy.
Job Fairs and Recruitment Day
Of particular relevance are the Job Fairs and Recruitment Day organised by the ESCP Careers Service on each campus. Thanks to these huge events you have the opportunity to directly get in touch with HR and managers of leading companies.
Post-graduation options for non-EU citizens
Start your sustainability career in Europe. Studying in Germany has many distinct advantages during and after your studies. Upon completion of a state-recognised degree, non-EU citizens are entitled to apply for an 18-month job-seeking visa, among other options.
The Alumni Network
Once you have completed your Master, you have the opportunity to be part of the Alumni Network that updates ex-students about the newest internship and job offers for the national and international business environment.
Curriculum
The Master in Sustainability Entrepreneurship and Innovation (120 ECTS) teaches you what you need to know to build an entrepreneurial career that makes a difference.
Through a combination of lectures, skills instruction, and hands-on fieldwork, students learn both the theory and practice of what they need to know to become an entrepreneur who makes a difference to society and the planet.
Courses are taught by full-time ESCP faculty and successful professionals. Students also have the opportunity to meet many successful entrepreneurs and business people focused on sustainability.
Classes will be delivered on campus and/or online in accordance with government recommendations. The programme begins in September and is organised as follow:
You have to be proficient in English to follow these courses.
Sustainable Entrepreneurship and Innovation
Sustainable entrepreneurship

Sustainable entrepreneurship
Strategic management

Sustainable entrepreneurship

Entrepreneurial finance
Sustainability accounting
Sustainability marketing

Sustainable innovation

Values-based & sustainability innovation
Case Studies of sustainable innovation

Sustainable innovation

Eco-venturing, starting an eco-company
Business models for sustainability
Business model innovation mini project
Intercultural Management and Leadership
Management & leadership

Innovation project skills & management

Management & leadership

Leadership, teams & collaboration
Intercultural management
Electives
(exemplary courses, the selection can vary)
Development economics
NGO management
Sustainable energy management
Sustainable finance
Sustainability management
Digital marketing
Social entrepreneurship MOOC
New business models MOOC
Research
Research methods
Managing complexity
Master Thesis for MSc
Skills
Language Courses
Career Development
Company Consultancy project
Internship
English Language Requirements
Certify your English proficiency with the Duolingo English Test! The DET is a convenient, fast, and affordable online English test accepted by over 4,000 universities (like this one) around the world.