Master in
Master in International Business (MIB)
Hult International Business School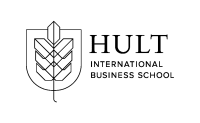 Introduction
Prepare to thrive in a rapidly changing business world with Hult's one-year MIB. Gain all-round business experience in an international environment and develop the skills most in-demand with employers worldwide.
Learn international business by doing it
Become a valuable contributor to any organization as you learn innovative business skills as well as meaningful communication and collaboration. Develop key skills such as business process and analysis, international marketing, data visualization and storytelling, and financial literacy. Explore opportunities to launch new products in global markets and determine a market strategy for success through real-world business challenges that are integrated into your entire program.
Key program features
Double your value with a Dual Degree
Why get one degree when you can get two? Double your chances in the global job market with a Dual Degree from Hult, which sees you earn two triple-accredited degrees in as little as 18 months. Add a second specialized master's to your first degree with just six months of additional full-time study.
Get global experience
Choose one home campus for your core program and travel to others for electives with Global Campus Rotation. Study in centrally located campuses in some of the world's most influential business hubs and gain on-the-ground international experience as you build a global network.
Ideal Students
At Hult, we want to understand who you are and what drives you. We're looking for students who'll make an impact—not just in business, but in the world. Students who demonstrate academic achievement, passion, curiosity, leadership potential, and drive. With that in mind, we take a comprehensive approach to reviewing all information submitted with every application.
Scholarships and Funding
We recognize that college is one of the biggest decisions you will make, and we believe in rewarding the talents and achievements of ambitious students. All incoming students can apply for a range of merit-based scholarships or need-based awards that reward your achievements and potential both inside and outside of the classroom.
Merit-based scholarships
You can apply for a range of merit-based scholarships that reward your achievements and potential. So whether you're an academic high achiever, an entrepreneur, or a proven leader—there could be a scholarship for you at Hult.
Social Impact Scholarship
Global Professional Scholarship
Entrepreneurial Impact Scholarship
Future Leader Scholarship
Women in Business Scholarship
Academic Excellence Scholarship
Scholarship applications
You can apply for scholarships as part of your online application. Start your application today and one of our enrollment advisors will be in touch to support you through the process.
Read about our scholarships and awards in detail, and begin your application, on our website.
Curriculum
Core program & electives
Your core program is made up of three modules, each culminating in a real-world business challenge.
Module 1: Design
An intensive immersion into business fundamentals and a deep dive into your own communication and collaboration skills.
Courses in this module
Core Course

Business Bootcamp
Business Insights from Data
Collaboration & Communication #1
Financial Literacy
International Marketing

Business Challenge

Business Challenge #1: Futures Thinking & Design Thinking (Quickfire)
Module 2: Market
Details make deals—streamline business processes, use data to gain insights, then devise and execute on sales plans.
Courses in this module
Core Course

Business Process Analysis
Collaboration & Communication #2
Data Visualization & Storytelling
Selling to the Customer

Business Challenge

Business Challenge #2: Sales (Individual Pitch Competition)
Module 3: Go Global
Build on everything you've learned so far to create project plans for global expansion that incorporate marketing trends and financial decision-making.
Courses in this module
Core Course

Collaboration & Communication #3: Leadership Capstone Simulation
Digital Marketing
Financial Decisions & Budgeting
Managing Global Projects

Capstone Challenge

Capstone Challenge: New Market Expansion Plan (Triad Challenge)
Design your own degree
On completion of your core program, you'll tailor your degree to your individual interests and goals with electives. Choose from a wide range of elective courses or specialize in a certain discipline with predefined specialization modules.
Your degree, your choice
You'll choose electives based on your personal interests and goals. If you want to specialize in a particular area, you'll need to concentrate your choices within that field. Different campuses offer different electives and they are delivered in a variety of formats—so it's up to you where, what, and how you study.
Courses and challenges subject to change; see full course details on our website
Program Outcome
Key skills developed
Teamwork
Project Management
Communication
Finance
Marketing
Storytelling with Data
Career Opportunities
Personal career support at every step
We work with every student individually to set a targeted strategy, equip them with the right tools, and guide them on a clear path to achieve their career ambitions. The results speak for themselves.
100% of Hult master's graduates changed country, industry, or function
90% of Hult master's graduates were employed after 6 months
49% of international Hult master's graduates at US campuses gained employment in the US
58% increase in pre-master's salary (Financial Times, 2021)
Class of 2021 Results
English Language Requirements
Certify your English proficiency with the Duolingo English Test! The DET is a convenient, fast, and affordable online English test accepted by over 4,000 universities (like this one) around the world.