Master in
Master in Finance
Hult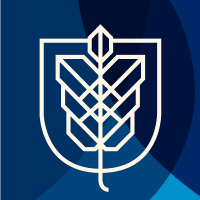 Introduction
Develop the skills needed to tackle corporate financial management in a complex and interconnected global economy with Hult's one-year MFIN, a highly in-demand STEM degree.
Learn international finance by doing it
Designed in collaboration with leading CFOs, Hult's MIF helps you gain the financial, data analysis, and communication skills to maintain a competitive edge as you emerge into a career in finance. Perform financial analysis, projections, and valuations as you familiarize yourself with key financial markets and institutions around the globe. Delve deeper into the technological and business model shifts that impact the finance industry as you tackle real-world business challenges that are integrated into your entire program.
Scholarships and Funding
Get your seconddegree tuition-free
Double your chances in the global job market with a Dual Degree from Hult, which sees you earn two triple-accredited degrees in as little as 18 months. Applicants are also eligible for a partial tuition award on their second degree. This is available for a limited time and applies only to the Dual Degree program.
This is available for a limited time and applies only to the Dual Degree program.
Curriculum
Core program & electives
Your core program is made up of three modules, each culminating in a real-world business challenge.
Module 1: Financial Fundamentals
Familiarize yourself with the financial essentials while working simultaneously on your business and soft skills. You're on your way to becoming an all-around global finance professional.
Business Challenge #1: Finance Fundamentals: Team Challenge Series
Module 2: Financial Mastery
Delve deeper into data and enhance your global perspective on all things finance—while also improving your ability to work effectively on teams as well as independently.
Business Challenge #2: Turnaround Plan for a Company in Trouble
Module 3: Financial Impact
After exploring Fintech and M&A, Module 3 culminates in your Capstone Challenge, where you'll apply everything you've learned and see how far you've really come.
Capstone Challenge: Merger & Acquisition Challenge
Design your own degree
On completion of your core program, you'll tailor your degree to your individual interests and goals with electives. Choose from a wide range of elective courses or specialize in a certain discipline with pre-defined specialization modules.
Courses and challenges subject to change
Rankings
Hult is proud to be recognized and ranked among the best business schools in the world by some of the most prestigious independent ranking and accreditation bodies. Find out more about Hult's rankings, awards, and accreditations by clicking here.
Program Outcome
Key skills developed
Financial Statement Analysis
Create & Deploy Budgets
Value Projects
Finance Operations
Evaluate & Execute Complex Transactions
Career Opportunities
Personal career support at every step
We work with every student individually to set a targeted strategy, equip them with the right tools, and guide them on a clear path to achieving their career ambitions. The results speak for themselves.
100% of Hult's master's graduates changed country, industry, or function.
90% of Hult master's graduates were employed after 6 months.
49% of international Hult master's graduates at US campuses gained employment in the US.
58% increase in pre-masters salary (Financial Times, 2021).