Master in
Master in International Business
Hult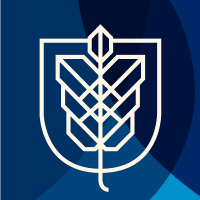 Introduction
Gain in-demand, global business skills to tackle today's challenges with Hult's Master's in International Business. Immerse yourself in an international community emphasizing experiential learning to give you a competitive edge with global employers.
For those made to do
Through real-world business challenges, you'll develop the critical business skills to make an impact on day one. You'll develop skills in business process and analysis, international marketing, data visualization and storytelling, and financial literacy. Discover innovative business opportunities and solutions as you navigate case studies that are carefully integrated into your program.
Key program features:
Full-time/One year
On-campus
Home campuses located in Boston, San Francisco, London, and Dubai
Double your value with a Dual Degree
Looking for a competitive edge? Earn two triple-accredited master's degrees in as little as 18 months with Hult's Dual Degree program. With just six months of additional full-time study, you'll be able to add a second specialized master to your arsenal as you enter the global job market.
Go Global
Though you'll call one campus home for your core program, you'll have the opportunity to travel to our other campuses for elective courses with our Global Campus Rotation. All of Hult's campuses are located in the world's most influential business hubs, giving you the chance to learn and develop a strong international network at the center of it all.
Ideal Students
At Hult, we're searching for students who are driven to make an impact. We look for students who are academically accomplished, passionate, curious, and driven. We look for those ready to become leaders and innovators. With that in mind, we take a comprehensive approach to reviewing all applicant information.
Scholarships and Funding
We recognize that college is one of the biggest decisions you will make, and we believe in rewarding the talents and achievements of ambitious students. All incoming students can apply for a range of merit-based scholarships or need-based awards that reward their achievements and potential both inside and outside of the classroom.
Merit-based scholarships
Hult offers incoming students a range of merit-based scholarships to reward their achievement and potential. Whether you've demonstrated academic achievement or your skills as a leader, there is sure to be a scholarship for you.
Social Impact Scholarship
Global Professional Scholarship
Entrepreneurial Impact Scholarship
Future Leader Scholarship
Women in Business Scholarship
Academic Excellence Scholarship
Scholarship applications
You can apply for scholarships as part of your online application. Start your application today, and one of our enrollment advisors will be in touch to support you through the process.
Curriculum
Core program & electives
Your core program is made up of three modules, each culminating in a real-world business challenge.
Module 1: Design
An intensive immersion into business fundamentals and a deep dive into your own communication and collaboration skills.
Courses in this module
Core Course
Business Bootcamp
Business Insights from Data
Collaboration & Communication #1
Financial Literacy
International Marketing
Business Challenge
Business Challenge #1: Futures Thinking & Design Thinking (Quickfire)
Module 2: Market
Details make deals—streamline business processes, use data to gain insights, then devise and execute sales plans.
Courses in this module
Core Course
Business Process Analysis
Collaboration & Communication #2
Data Visualization & Storytelling
Selling to the Customer
Business Challenge
Business Challenge #2: Sales (Individual Pitch Competition)
Module 3: Go Global
Build on everything you've learned so far to create project plans for global expansion that incorporate marketing trends and financial decision-making.
Courses in this module
Core Course
Collaboration & Communication #3: Leadership Capstone Simulation
Digital Marketing
Financial Decisions & Budgeting
Managing Global Projects
Capstone Challenge
Capstone Challenge: New Market Expansion Plan (Triad Challenge)
Design your own degree
On completion of your core program, you'll tailor your degree to your individual interests and goals with electives. Choose from a wide range of elective courses or specialize in a certain discipline with predefined specialization modules.
Pursue your interests
Take your choice of where what, and how you study with elective courses that fit your personal interests and goals. Hult offers different electives on different campuses giving you the chance to explore the world and your curiosity.
Courses and challenges are subject to change; see full course details on our website.
Rankings
Hult is proud to be recognized and ranked among the best business schools in the world by some of the most prestigious independent ranking and accreditation bodies. Find out more about Hult's rankings, awards, and accreditations by clicking here.
Program Outcome
Key skills developed
Teamwork
Project Management
Communication
Finance
Marketing
Storytelling with Data
Career Opportunities
A careers team that works for you
We take a student-by-student approach to build a strategy to help students achieve their unique career ambitions. We empower our students with the tools and guidance they need to pursue their goals and impress global employers. Take a look at our results:
100% of Hult master's graduates changed country, industry, or function.
90% of Hult master's students are employed after six months.
49% of international students at US campuses gained employment in the US.
326 companies hired Hult graduates across 40 countries.