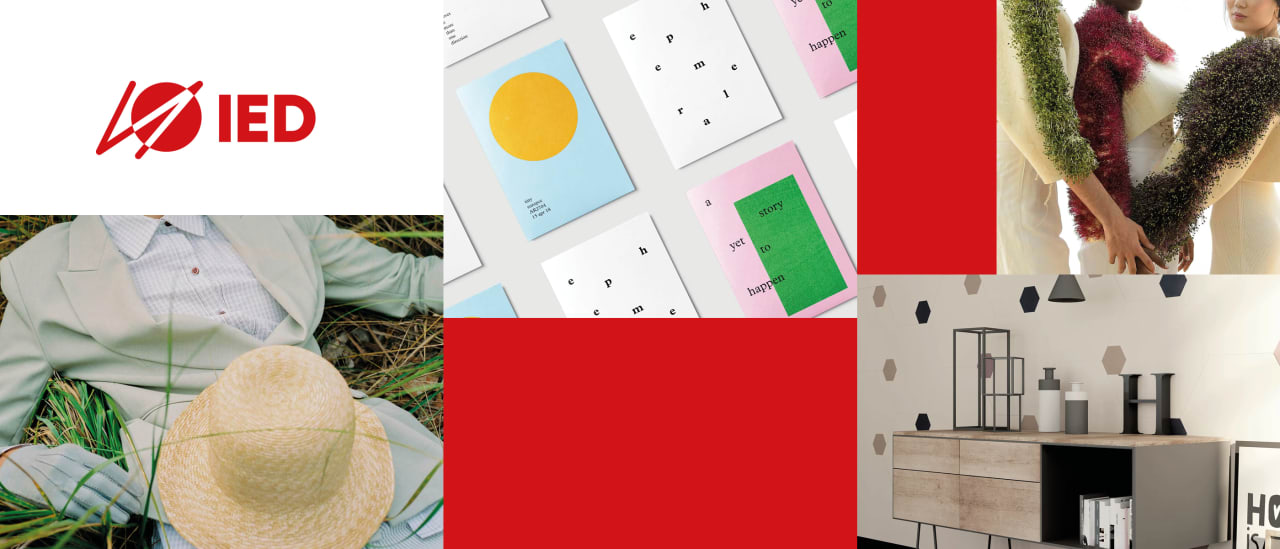 Master in Museum Education
IED – Istituto Europeo di Design Florence
Key Information
---
Campus location
Florence, Italy
Application deadline
15 Sep 2024
Earliest start date
12 Nov 2024
* enrollment fee € 3.000 + course fee €21.000
Introduction
Explore ways to generate new opportunities within the museum education sector by conceptualizing innovative and participatory formats.
Museums provide a unique environment where the intersection of history and the present is conveyed through visual language, facilitating a heightened sense of observation. Steering and innovating pathways for diverse audiences transform the museum experience into a crucial instrument for unraveling the past and cultivating knowledge that extends into the future.
Why choose it
You will glean insights from seasoned professionals in the museum sector, acquiring not just technical knowledge but also an understanding of the dynamics and opportunities that will shape your future career path. The course offers a well-rounded blend of theoretical depth and practical exercises, ensuring a comprehensive education that can be applied immediately. Additionally, you will have the opportunity to collaborate on projects with museums and partner institutions, further enhancing your hands-on experience in the field.
The master forms figures that will operate in the context of museums and institutions that will have competences to serve in the education, mediation and/or communication departments. In the education and mediation departments, professionals draw up the educational projects and coordinate their implementation, identifying the modes of communication and mediation.
You will have the unique chance to gain practical experience in international museum education methods by participating in a study trip abroad. This excursion forms an essential component of the Master's program, providing an extensive and enriching itinerary of museum visits and interactions with professionals in the field throughout the program's duration. On these trips, you can completely immerse in diverse museum settings, gaining valuable insights into the distinctive characteristics of collections and cultural interactions offered by each institution.
Ideal Students
This Master's program is tailored for students hailing from various parts of the world, individuals with diverse backgrounds in the Humanities (such as Anthropology, Philosophy, Literature, Social Studies, Gender Studies, etc.), Art History, Art Education, Design, Social Science, and Communication, who aspire to specialize in museum education.
Curriculum
Methodology and structure
The course's multidisciplinary approach will allow you to acquire a broad and highly qualified education in the realm of contemporary museum education.
This educational program enables students to engage with key museum venues through an intensive schedule of on-site visits and interactions with professionals in their chosen field. It aims to enhance their existing competencies and instill new ones within a workshop-oriented environment, fostering enduring professional connections between students and their mentors. The professors, all seasoned professionals in the field, will impart diverse methods and practices by delivering theoretical lessons, organizing visits, conducting lectures, engaging in conversations, and presenting case studies. The "learning-by-doing" approach will guide students toward defining their careers.
Course content
Contemporary Art Trends and Debates
Museum Studies
History of Exhibitions
Design Methods for Museum Education
Museum Experience Visits
Questioning Display
Museum Participation Strategies and Public Programs
New Storytelling Strategies and Audience Development
Gamification in Museum Experience
International Study Trip
Final Project
Program Outcome
The legacy and tradition of a city like Florence, and Italian culture as a whole, contribute to providing an ideal context where business and a new renaissance of the fashion system can flourish and thrive. The creativity of international students and faculty from around the world is unleashed in this inspiring location.
Close partnerships with some of the most important and innovative fashion brands in Italy and from around the world will allow you to work on real-life projects and get in touch with many different companies and creative agencies.
IED Master courses are designed by considering both the market's evolutions and the required skills in order to train professionals who are ready to undertake relevant career paths. 87% of IED Master's students enter the job market one year after graduation, according to data collected in November 2021.