MSc in
Master's in Innovation and Social Entrepreneurship
King Stage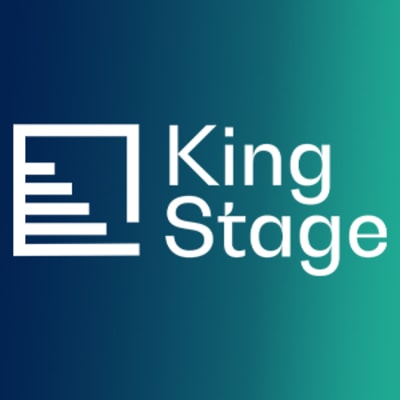 Key Information
---
Campus location
London, United Kingdom
Tuition fees
GBP 8,500 / per course *
Application deadline
Request info
Earliest start date
Oct 2023
* UK/EU: £8,500| Internationals: £12,000
Curriculum
Modules
Theories and Practice of Entrepreneurship
This module will focus on the process of entrepreneurship as the entanglement of multiple practices and actions. You will learn the real-time practices from entrepreneurship practitioners and understand the rationality and tools necessary for the success of a business.
Enterprise and Entrepreneurial skills
Identifying the traits of an entrepreneur is one of the main objectives of this module. In addition, the module will allow you to understand the link between cultural innovation and entrepreneurs. You will learn how to develop ethical awareness of cross-culture in the workplace, identify the importance of entrepreneurship as a process and discover the importance of networking.
Business and Financial management
In this module, learners will understand the rationale behind crowdfunding and identify possible funding sources. You will critically analyse spreadsheets and costs and you will be able to explain the key areas of a set of accounts.
Design and Product Innovation
The module will be centred around the needs and requirements of the end-user. You will understand the principles of design and product development and study the process that enables aspiring entrepreneurs to create innovative products and gain a competitive advantage in their industry.
The Start-up and Freelancer module will teach you how to develop a strong business plan for a start-up. You will also learn the impact of entry barriers in a business and how to overcome them. You will be able to identify the legal implications of a start-up including copyright, patents, and trademarks.
Companies often rely on research-based information to make decisions. In order to use research material efficiently and to ensure that any decisions made on the basis of research findings are soundly based, it is necessary to understand the strengths and weaknesses of the methods and techniques used to collect and analyse this information. There are many approaches to conducting research which vary in terms of the types of questions they seek to answer and the methods used to provide answers explored in this module.
Study Trip to Shanghai (China)

Shanghai has a very impressive mix of global corporate innovation, startups, and investment hubs that help entrepreneurs turn vision into reality. This programme will allow you to travel to Shanghai to discover the city's dynamic ecosystem of start-ups. Social activities are part of the trip as well as research and workshops.
Launch your business
Entrepreneurs will have the opportunity to work and develop their projects supported by mentors and existing start-ups from our network of partners.
Impact Paid Internship
6 months internship in the UK (Tier 5 visa process) OR in any other country.
Program Outcome
The programme aims to enable you to develop a practical and critical understanding of innovation and entrepreneurship in the modern-day business environment. At the end of the programme, you will have the knowledge and understanding of the key concepts and theories in the subject area to have an active role in your chosen industry or set up your own company.
Career Opportunities
Impact internship
The paid internship is part of the programme. It can be done in the UK or elsewhere if students wish. We will provide students with Visa support for those who want to do their internship in the UK with the Tier 5 visa. We will also provide individual support to students who have difficulties finding an internship.
With the 'impact internship', students will have the opportunity to complete a paid placement within a company.
This will allow you to work full-time in an organization of your choice. The internship will last from 3 to 6 months for a minimum of 25 hours a week.
This is your chance to gain experience alongside your studies, earn credits for your achievements, and stand out on the job market. At the end of your placement, you will have to write a report.
Career support
We support students with career development workshops that include:
CV support
Cover letter
Interview preparation
Partner companies to provide opportunities to our students
Career opportunities guaranteed
We are committed to connecting you with companies and professionals in your field through work activities, networking events and job fairs.
After completion of this programme, you will be able to set up your own company and be successful by implementing digital and innovative skills to thrive.
Graduates can also work as an entrepreneur within an organisation.