MSc in
MSc Technology-based Entrepreneurship
KTH Royal Institute of Technology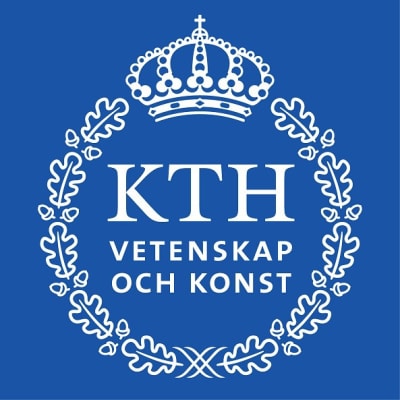 Key Information
---
Campus location
Stockholm, Sweden
Application deadline
16 Jan 2024
Earliest start date
Aug 2024
Introduction
The master's programme in Technology-based Entrepreneurship provides students with the skills to drive innovation at large corporations or create and grow their entrepreneurial ventures. It combines a strong focus on technology with expertise in entrepreneurship, innovation and venturing. Graduates have a unique skill-set in innovation and management and a value-creating mindset adept for dynamic careers.
Curriculum
Today's dynamic economy requires people with entrepreneurial capacity – individuals who can seize opportunities, take the initiative, and solve problems creatively. This new programme will foster future change leaders that will not only steer large, global corporations and organisations but also leaders who will create and grow new and innovative ventures that will create value by solving customers' and society's problems in non-traditional and sustainable ways.
The master's programme in Technology-based Entrepreneurship provides you with the frameworks and skills needed to develop companies in a dynamic global business environment successfully. The programme equips you with a specialist understanding of technology-based entrepreneurial management. It's about designing the systems and organisations that create, capture and deliver value based on products and services. The programme focuses on entrepreneurship, innovation and venturing within a predominately technical context. You will understand the dynamics of innovation and entrepreneurship through advanced-level academic courses on entrepreneurial business and management, concentrating on the specific technological and business conditions within selected technology application areas (for example, ICT, life sciences, manufacturing and services). Challenges and opportunities in essential aspects such as sustainability, globalisation and diversity are discussed throughout the programme.
This programme is ideal for students that aim to launch successful technology-based ventures in large organisations or new entities. Students with bachelor's degrees in all fields, from construction management to media, will benefit from this integrated business curriculum. It is designed for students pursuing careers in various roles, such as corporate ventures, venture capital, technology development and commercialisation, product and project management, start-up leadership, and other broad management roles.
In the programme's first semester, you will learn fundamental knowledge about entrepreneurship, finding challenges, and capturing and developing ideas to solve problems. In the second semester, you will gain knowledge and skills to execute and grow a company. The second year starts with a course in research methodology and a field project focusing on challenge-based entrepreneurship that will give you the opportunity to work closely with the more practical project together within the Stockholm entrepreneurship ecosystem. For the final semester, you will conduct a master's degree project.
The programme has an international panel of professors and experts who advise the programme leadership on content issues and provide control and external validation regarding the field and final master's degree projects. Additionally, Sweden is a leading nation in technology and innovation, and this programme is developed in close collaboration with the Technology Entrepreneurship Lab at KTH, providing significant opportunities for students.
This is a two-year programme (120 ECTS credits) given in English. Graduates are awarded the degree of Master of Science. The School of Industrial Engineering and Management (at KTH) offers the programme mainly at KTH Campus in Stockholm.
Program Outcome
Sustainable development
Graduates from KTH have the knowledge and tools for moving society in a more sustainable direction, as sustainable development is an integral part of all programmes. The three key sustainable development goals addressed by the master's programme in Technology-based Entrepreneurship are:
Sustainable development goal 8: Decent Work and Economic Growth
Sustainable development goal 9. Industry, Innovation and Infrastructure
Sustainable development goal 12. Responsible Consumption and Production
The programme helps to improve employment opportunities, particularly for young people who have business ideas by teaching and coaching students in creativity, innovation, entrepreneurship and how to identify business opportunities. To promote sustainable industrialisation, this programme provides knowledge in the field of industrial dynamics with an emphasis on innovation and entrepreneurship aiming towards technical creativity. Moreover, students will get an opportunity to learn about the responsible consumption of natural resources and production by the application of creative ideas, entrepreneurial approaches and innovative management.
Career Opportunities
The master's programme in Technology-based Entrepreneurship represents one of the most important engines of value and new-wealth creation in the contemporary economy. We developed this programme for you who want to kick-start a new personal venture or who are looking to pursue a fast-track career in innovative companies. As most corporations today realise that they need to be more innovative and entrepreneurial, this programme prepares you to meet this demand.
This programme is based on the success of the one-year master's programme in Entrepreneurship and Innovation Management. Graduates from that programme work in companies such as Ericsson, H&M, LinkedIn, Microsoft, PayPal, PWC, Salesforce, SEB, Telia, as well as start-ups like Detectify, Furhat Robotics, FunRock, Connected Senses and MAD Foundation.
After graduation
Innovation Manager, Customer Success Manager, Management Consultant, Founder, Digital Marketer, Business Intelligence Developer, Development Engineer, Digital Strategy Consultant, Sales and Marketing Manager, Product Development Manager, Project Manager.