MSc in
M.Sc. in Mining Engineering
Nazarbayev University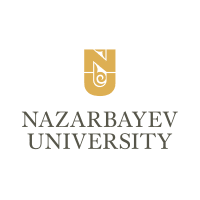 Introduction
Master of Science (MSc) in Mining Engineering degree is a specialized graduate program offered by the School of Mining and Geosciences (SMG) Department of Mining Engineering at Nazarbayev University. Students are required to complete 120 ECTS credits, in 4 semesters, which satisfies requirements stipulated by the Bologna Process and the European Credit Transfer and Accumulation System (ECTS) for Master's Degrees.
Mining engineers are responsible for planning, designing, and operating mines by employing science and technology. They are involved in every stage of the mining cycle from exploring new deposits and deciding if they are economically viable to designing and constructing mines, managing the extraction of the mineral resources, ensuring the safety of the environment, and operations to mine closure.
General information
Campus: Astana, Kazakhstan
Language: English
Delivery mode: Full-time, on-campus
Duration: 2 years
Total ECTS credits: 120
School of Mining and Geosciences
Established in 2016, Nazarbayev University's School of Mining and Geosciences (NUSMG) aims to train future leaders and experts in the earth sciences. NUSMG is determined to further scientific knowledge and be a pacemaker of technological advancements through research and teaching. Our mission is to be renowned as a leading school of earth science and research all over the world.
NUSMG mines natural resources in a safe and sustainable manner and satisfies international safety standards for resource exploitation, ensuring the well-being of the domestic and international environment.
The school currently offers undergraduate and graduate degree programs in the following fields:
Mining Engineering
Petroleum Engineering
Geoscience
The School of Mining and Geosciences maintains strategic partnerships with local and international companies and universities, such as the Colorado School of Mines, a United States research university.
Strategic partner
Colorado School of Mines
Other strategic partners of Nazarbayev University
Duke University, Fuqua School of Business (USA)
The National University of Singapore, Lee Kuan Yew School of Public Policy (Singapore)
The University of Pennsylvania (USA)
The University of Cambridge (UK)
The University of Wisconsin-Madison (USA)
The University of Pittsburgh Medical Center (USA)
The Lawrence Berkeley National Laboratory (USA)
The Oak Ridge Associated Universities (USA)
Curriculum
The program consists of coursework as well as research components. The first year of the degree covers the advanced level of knowledge in mining engineering and prepares the student to conduct research in the second year of their studies. In the second year, students are expected to develop and practice research within the area of mining engineering discipline. Furthermore, the program will also give students a wide variety of skills in problem-solving, teamwork and effective communication. The distinctive feature of the program as compared to similar programs in Kazakhstan will be in the overall structure of the course content which covers a broader spectrum of the Mining Engineering field with a stronger research emphasis, rather than being area-specific.
Career Opportunities
Possible career destinations:
Mining and Tunneling: Geotechnical Engineering, Project and Contracts Manager, Drill and Blast Operator, Ventilation, Civil Constructions such as Dams, Highway, Building Foundation
Government: Mines Inspectorate, Leasing, Geological Surveys, Environmental Monitoring, Environmental Monitoring; National Aeronautics and Space Administration (NASA) and European Space Agency (ESA)
Consultant: Project Coordination, Financial Analysis, Equipment Optimization, Explosives Applications,
Business Development: Project Management, Environmental Consultant, Marketing
Academia: University Teaching, Research, Recognition and Consulting