MSc in
M.Sc. in Petroleum Engineering
Nazarbayev University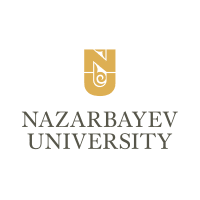 Introduction
The Petroleum Engineering graduate program at Nazarbayev University is a two-year, full-time M.Sc. degree program designed to provide students with a scientific background in hydrocarbon exploration, reservoir engineering and management, oil and gas production, and skills in the practical aspects of petroleum engineering.
In the second year of study, students are required to take two elective courses in addition to conducting research on their selected topic. In the second year, students are expected to develop and practice research within the area of petroleum engineering to complete and submit a high-quality thesis.
General information
Campus: Astana, Kazakhstan
Language: English
Delivery mode: Full time, on-campus
Duration: 2 years
Total ECTS credits: 120
School of Mining and Geosciences
Established in 2016, Nazarbayev University's School of Mining and Geosciences (NUSMG) aims to train future leaders and experts in the earth sciences. NUSMG is determined to further scientific knowledge and be a pacemaker of technological advancements through research and teaching. Our mission is to be renowned as a leading school of earth science and research all over the world.
NUSMG mines natural resources in a safe and sustainable manner and satisfies international safety standards for resource exploitation, ensuring the well-being of the domestic and international environment.
The school currently offers undergraduate and graduate degree programs in the following fields:
Mining Engineering
Petroleum Engineering
Geoscience
The School of Mining and Geosciences maintains strategic partnerships with local and international companies and universities, such as the Colorado School of Mines, a United States research university.
Strategic partner
Colorado School of Mines
Other strategic partners of Nazarbayev University
Duke University, Fuqua School of Business (USA)
The National University of Singapore, Lee Kuan Yew School of Public Policy (Singapore)
The University of Pennsylvania (USA)
The University of Cambridge (UK)
The University of Wisconsin-Madison (USA)
The University of Pittsburgh Medical Center (USA)
The Lawrence Berkeley National Laboratory (USA)
The Oak Ridge Associated Universities (USA)
Curriculum
Different courses in reservoir engineering, drilling engineering, production engineering, and petrophysics will be offered in the first year. In the second year, the focus will be on the research and completion of a thesis. Different capabilities such as literature review, proposal preparation, presenting seminars, and writing a thesis will also be improved in students to provide high-quality research.
Career Opportunities
Possible career destinations:
National and international oil and gas companies: operators, service companies, field developers.
Midstream companies: oil and gas transportation, pipelines design and management
Geothermal energy companies
Research and development sectors in Energy
Energy management