MA in
Master of Arts in Psychology
Schellhammer Business School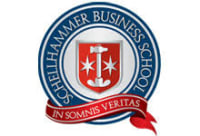 Introduction
At the heart of our Master of Arts in Psychology programme lies the promotion of hope, a better life, love, the truth, satisfaction of genuine inner needs, the quest for efficient spirituality, for happiness, for the abilities to achieve fulfilment through "Spiritual Intelligence" and re-discovery of the Archetypes of the Soul.
The rich multidisciplinary syllabus explores the complexities of human conscious and subconscious behaviour in both the personal and commercial world, as well as the new field of Epigenetics and its impact on understanding the human pre and postnatal psyche and potential for renewal.
In line with all our programmes, it is about producing a new generation of professionals equipped to educate, guide, lead, support and teach – whether in the field of psychology or business. Focused on vanguard visions, the correct knowledge and efficient skills to understand and explore the complex interactions between the human mind, brain, behaviour and experience, an authentic lifestyle, a genuine culture, an all-sided balanced society and humanity. Ultimately, it is about perpetuating Peace on Earth and protecting the Planet for generations, for the next 1000 and more years.
Series of modules, seminars and workshops covering the following topics:
Epigenetics, Prenatal and Postnatal Human Development
Global Challenges
Archetypal Personal Development
Modern Philosophical Anthropology & Ethics
The Diversity and Complexity of The Human Psyche (Mind)
The Unconscious Mind, its Inventory, Coding, and Dynamics
Marketing – Illusions, Delusions and Hyperbole
Narcissism, Neuroticism, Psychopathy, and Collective Madness
Conditioning, Consumption & Consumer Behaviour
Leadership and Change Management
Psychology of Mass Media
Cultural & Socioeconomic Analysis
Industrial Visits
Language classes offered: Spanish, French, German, Italian, Chinese Mandarin, Japanese, Russian and English.
Please note that subjects offered may vary from the published list and are revised periodically to ensure maximum relevance to the related industry and business world. Language classes are based on demand (minimum of five students) per level and must be chosen prior to the start of the semester.
Course Information
Course Code: MA-100
Course Duration: 1 academic year
Semester 1: October / Semester 2: February
ECTS (European Credit Transfer System): 90