MSc in
MSc in Power Plant Engineering
Peter the Great St. Petersburg Polytechnic University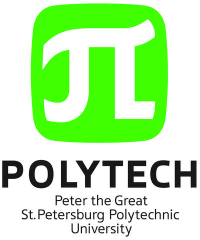 Introduction
The Master Degree Program in Power Plant Engineering comprises a wide range of power engineering subjects aimed at theoretical and practical training.
The program is implemented with the participation of the leading professors of St. Petersburg State Polytechnic University and other leading Russian and foreign universities. All lectures and seminars are delivered in English.
Program Outcome
Objective of the Program
The Master's degree program has been developed to train highly qualified professionals to design, operate, and maintain power plants.
Upon graduation, the participants will become proficient in the field of the modern energy sector. Our graduates of the "Power Plant Engineering" Master Program are highly-trained professional engineers capable of the analysis, evaluation, and implementation of state-of-the-art technical solutions aimed at improving the energy efficiency of power plants. Our graduates develop practical skills and professional competencies in the design and operation of power plants, including construction, commissioning, start-up, and management; and the capability to simulate and analyze the operation of power plants with the use of the up-to-date sophisticated software.
Key Advantages
The program provides our students with:
extensive interaction between lecturers and students during scientific and research work
the profound knowledge and wide network of international contacts for further careers in top positions in energy companies;
tours to industrial facilities.
The program offers a unique opportunity to have an internship in the leading Russian energy companies.
The program gives foreign students the opportunity to study in an international and multinational academic environment, be involved in extracurricular activities at the University.
Unique opportunities for international academic mobility. One semester abroad in one of the partner universities.
Since the program is very popular among foreign students we've designed three possible individual educational tracks for the Master's degree to choose from:
Diploma: awarded by SPbPU, Russia
Double Diploma: awarded by Lappeenranta University of Technology, Finland and SPbPU, Russia
Successful graduates from the study program will be awarded three degrees:
Master of Science (MSc) in Technology (Energy technology)
from Lappeenranta University of Technology, Finland
Master of Science (MSc) in Power Plant Engineering
from Peter the Great St.Petersburg Polytechnic University, Russia
Scholarships and Funding
The scholarship covers tuition fees and accomodation fees, as well as a monthly stipend.
Two options for getting the scholarship:
1. For the 2023/2024 academic year - Russian Ministry of Science and Higher Education scholarship (so-called quota)
Application period: December 20, 2022 - February 20, 2023
To apply for the quota of the Ministry of Science and Higher Education of Russia https://education-in-russia.com
Sign up and submit an application form online
Choose the Polytechnic University your Priority #1
Attach your scanned documents
Pass a competitive selection in your country
Get your visa and arrive to study in Russia!
2. For 2024/2025 academic year - International Olympiad ""Open Doors: Russian Scholarship Project"" for Master's Degree and Ph.D. studies
You can also participate in the International Olympiad ""Open Doors: Russian Scholarship Project"" co-organized by Polytechnic University. The winners have an opportunity to pursue their Master's and Ph.D. degrees for free. The Olympiad is intended for both international applicants and SPbPU students in their final years of Bachelor's, Specialist's, or Master's studies http://opendoors.spbstu.ru/english.html
Qualifying round (registration, portfolio contest is held online)
September 15 –December 10, 2023
Final round (online test)
January 11 – January 30, 2024
Interview round (for the doctoral track – Ph.D. applicants)
March 1 – March 19, 2024