MSc in
MSc in Entrepreneurship and Innovation
University of Edinburgh Business School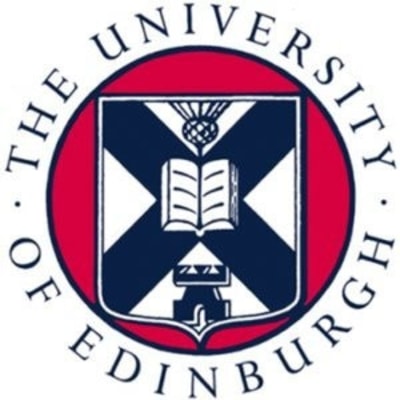 Key Information
---
Campus location
Edinburgh, United Kingdom
Tuition fees
GBP 16,100 / per year *
Application deadline
07 Jun 2023
Earliest start date
Sep 2023
* home: £16,100 - international, including EU: £25,800
Introduction
With organisations seeking to employ individuals with the ability to spot and take advantage of new opportunities, entrepreneurial, and innovation skills are increasingly sought after. Our MSc prepares you for a wide range of careers in business including business development and running a start-up.
Curriculum
This programme runs for one academic year, starting in mid-September. In semester one, you study six core courses. The Entrepreneurship and Innovation Landscape is a short course in week one that provides an introduction to the content of the program. These compulsory courses are the foundation upon which the whole MSc is built.
In semester 2, you will select option courses depending on your own interests and career aspirations, allowing you to build on and put into practice the concepts introduced in the first semester.
Finally, your MSc dissertation brings all of the year's learning together in a piece of work unique to each student. For this particular programme, you have the option to pursue a research dissertation or to engage in a business-plan capstone project.
To give you an idea of what the programme structure and courses might consist of, the below information details the structure and courses for this programme in 2021/22.
Semester 1 - September–December

Compulsory courses

Entrepreneurial Finance
Entrepreneurship and New Venture Creation in Context
Managing Innovation in Context

Semester 2 - January–May

Compulsory courses

Management Consultancy in Practice: Innovation and Entrepreneurship
Doing Research for Business

Option courses (Group 1)* - Choose 1

Design Thinking (1): History and Theory
Digital Business: Transforming Organisations in the Digital Era
Global Creative Industries
Sustainable Knowledge-based Business

Option courses (Group 2)* - Choose 2

Design Thinking (2): Practice
Digital Business: Competing in the Age of Platforms
Family Business Management
Organising for Social Change
Technology Entrepreneurship and Commercialisation

Summer - June–August

Dissertation / Capstone - Choose 1

Dissertation (Entrepreneurship and Innovation)
Business Plan Capstone
*We will notify applicants of any changes to the programme structure and courses by 15 June in the year of entry to the course. We cannot guarantee that all option courses will run each year and occasionally there will be last-minute amendments after this date due to unforeseen circumstances such as staff illness.
The content of individual courses and the programme for any given degree are under constant academic review in light of current circumstances and may change from time to time, with some programmes and courses being modified, discontinued, or replaced.
Due to high demand, we cannot guarantee students a place on the optional course of their preference. Equally, if there is not enough interest in a given year for an option course then it may not be viable for us to run that particular option course. Some combinations of option courses may not be possible due to scheduling constraints.
Program Outcome
Learning Outcomes
Our Entrepreneurship and Innovation programme combines theoretical and empirical perspectives with the development of practical skills and opportunities for the application of knowledge to real-life organisational issues faced by those establishing and managing innovation-driven organisations.
Knowledge and Understanding
By the end of the programme, students will have knowledge and understanding of:
Key concepts underpinning entrepreneurship and its application in the recognition and exploitation of product/ service/ process opportunities
Key concepts underpinning innovation and the issues associated with developing and sustaining innovation within organisations
How to design creative strategies for pursuing, exploiting and further developing new opportunities
Issues associated with securing and managing financial resources in new and established organisations
Graduate Attributes
By the end of the programme, students will be able to:
Respond positively and effectively to problems in unfamiliar contexts
Apply new ideas, methods and ways of thinking
Engage with a range of stakeholders to deliver creative and sustainable solutions to specific problems
Communicate effectively both orally and in writing
Work effectively with colleagues with diverse skills, and experiences and be able to critically reflect on your own practice
Consider the ethical and environmental issues and responsibilities that managers take into account when making decisions
Scholarships and Funding
Applicants to the MSc in Entrepreneurship and Innovation can apply for a range of scholarships both from the University and external organisations.
Programme and School scholarships
We are keen to recruit the very best talent from all over the world. To this end, a number of programme-based and School-funded Scholarships are available, as well as others which are generously sponsored by industry and alumni.
Other scholarships and funding
You may be eligible for scholarships from the University of Edinburgh or an external organisation.
Career Opportunities
Career Development
Our MSc in Entrepreneurship and Innovation will help you to develop business skills that are essential in a wide range of different organisations. Our dedicated Student Development Team is here to help you become equipped to maximise your potential in the global market.
Graduate Employment
The MSc in Entrepreneurship and Innovation provides students with the opportunity to develop skills that can be applied to a variety of organisations, to new and existing ventures, and to a wide range of sectors.
The programme prepares students for a range of careers including:
Managers of innovation within existing organisations
Policy and business development roles
Venture founders
Taking on more serious roles within a family-run business