Master in
Master of Administration in International Organisations
University of Wroclaw - Faculty of Law, Administration and Economics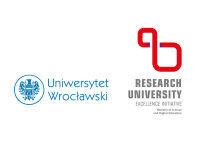 Introduction
To find out more about AIO (program fully taught in English language) please visit our website.
You can also download our free mobile app! It gives prospective International Students all the relevant information on our five attractive study programs (detailed description of courses, staff etc.), the renowned University of Wrocław, the vibrant city of Wrocław and the exciting student life. If you use iOS, click here. In case of using Android, choose this link.
Our two-year program is highlighted by small class sizes (25-30 students) and takes place in a real University atmosphere in close contact with an exceptional teaching staff. Today international organizations have become vital for the successful operation of public administration and their employees. Our program offers the possibility to gain extensive knowledge of this international environment. An additional advantage of our program is that students will receive extensive exposure to technical English language in the field of public administration, law, economics, management, sociology of organizations, etc.)
Curriculum
If you are interested in the detailed study program, you can find all the information on our website.