Master in
Champagne Master-Level Program
Wine Scholar Guild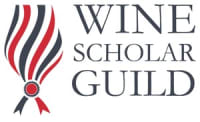 Scholarships
Explore scholarship opportunities to help fund your studies
Introduction
A COMPREHENSIVE STUDY & CERTIFICATION PROGRAM ON THE WINES OF CHAMPAGNE
This is an in-depth course of study conducted at the master-level and is designed for all committed students of wine whether wine professionals or serious wine hobbyists.
A dream team of Champagne experts from all over the world is providing a unique and dynamic learning experience on the wines of Champagne via web-based teaching technology.
Champagne captures the hearts, minds and palates of wine lovers around the world like no other wine. It is one of the strongest territorial wine brands in the world, and no wine specialist can consider their education complete without having in-depth knowledge of this fascinating region.
Learn from a prestigious panel of guest instructors including:
Essi Avellan MW
Editor of FINE Champagne magazine, chair of Decanter World Wine Awards' Champagne panel and revising editor of Christie's World Encyclopedia of Champagne and Sparkling Wine by Tom Stevenson.
Peter Liem
Award-winning author of Champagne, author and publisher of ChampagneGuide.net and former senior correspondent for Wine and Spirits.
Steve Charters MW
Former Professor of Champagne Management, Reims Management School and current Professor of Wine Marketing at School of Wine & Spirits Business at Burgundy School of Business.
Charles Curtis MW
Former head of wine for Christie's in both Asia and the Americas, founder of the Institute of Master of Wine's annual champagne tasting, author and columnist.
Robert Walters
Owner of Bibendum Wine Co., vineyard owner and award-winning author of Bursting Bubbles: A Secret History of Champagne.
Carl Edmund Sherman
International development consultant for Champagne brands and Champagne ambassador.
Patrick Schmitt MW
Editor-in-chief at The Drinks Business and a specialist on Champagne, visiting the region regularly, chairing the Champagne Masters, editing the annual Champagne Report, and author of original research into the changing sugar levels in Brut NV Champagne over a 21-year period for his MW dissertation.