Avondale College of Higher Education
Home ›
Avondale College of Higher Education
Established in 1897 by the Seventh-day Adventist Church, Avondale has grown into a leading tertiary education provider, combining elements of the Christian faith with a continuously high-standard of academic achievement in an environment that welcomes people from all walks of life.
Avondale College offers a wide range of accredited undergraduate, postgraduate and vocational courses at the Lake Macquarie and Sydney campuses. The goal is to equip students with the necessary skills and experience to excel in their future careers. This is achieved by combining theory and real-life situations by providing students with several practical opportunities throughout their courses. One of the advantages that sets Avondale apart is the smaller class sizes. Lecturers can easily familiarise themselves with each student allowing them to tailor each lesson in a way that best benefits the class as a whole.
Avondale's graduates have consistently been employed above the national average and are highly regarded to be workplace ready, a testament to the divergent learning experience.
It is also Avondale's goal to develop the whole person—mental, physical, social and spiritual. Teams of staff and students organise several on-campus events that allow their fellow peers to remain active and engaged. There is something for everyone; Avondale encourages every student to be involved in sports, social activities and spiritual life.
You will have the option to reside in dorms conveniently located on both campuses. On-campus living provides a supportive environment where your academic and social journey is shared with friends from all parts of the world. Avondale's staff and students together form a strong community, which rarely exists in larger universities. It also means that you can enjoy the convenience of being just a few minutes walk from your room to classes, cafeteria, gym, sporting facilities or organised activities.
Avondale is continuously improving through innovative teaching techniques and leading-edge research, whilst remaining committed to its core values. Excellence, spirituality, nurture, service and balance are the cornerstones of Avondale's development. Should you choose Avondale, it is a guarantee that you will be attending a leading tertiary education institution within a faith-affirming community with great opportunities for spiritual, physical & mental growth, service, and excellent employment prospects.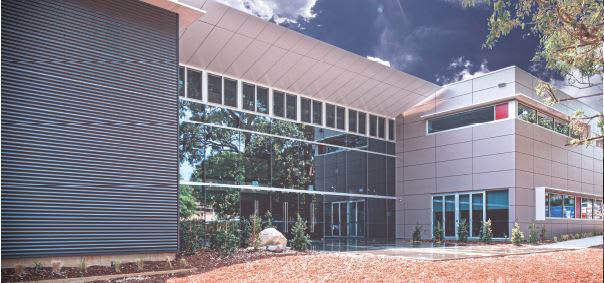 Locations
Cooranbong
Address
Lake Macquarie campus,
582 Freemans Dr
NSW 2265
Cooranbong
,
New South Wales
,
Australia
Wahroonga
Address
Sydney campus,
185 Fox Valley Rd
NSW 2076
Wahroonga
,
New South Wales
,
Australia