WU - Vienna University of Economics and Business
Home ›
Austria ›
WU - Vienna University of Economics and Business
About WU
WU is a renowned public university of business and economics in Vienna, Austria. WU has an international outlook and is actively working to live up to its social responsibility as an educational institution for the leaders of tomorrow.
What Sets WU Apart
If you decide to study at WU, you will not only receive an academically well-rounded education, but also the qualifications and preparation you need to take on responsibility in business and society. WU students acquire the diverse skill set they need to help face the economic, social, legal, and ecological challenges of our time.
3 Accreditations: EQUIS, AACSB, and AMBA
Fewer than 1% of universities worldwide can claim triple accreditation by EQUIS, AACSB, and AMBA, the three most well-respected accreditation agencies. WU is one of only six universities in the German-speaking world to belong to this exclusive group of schools.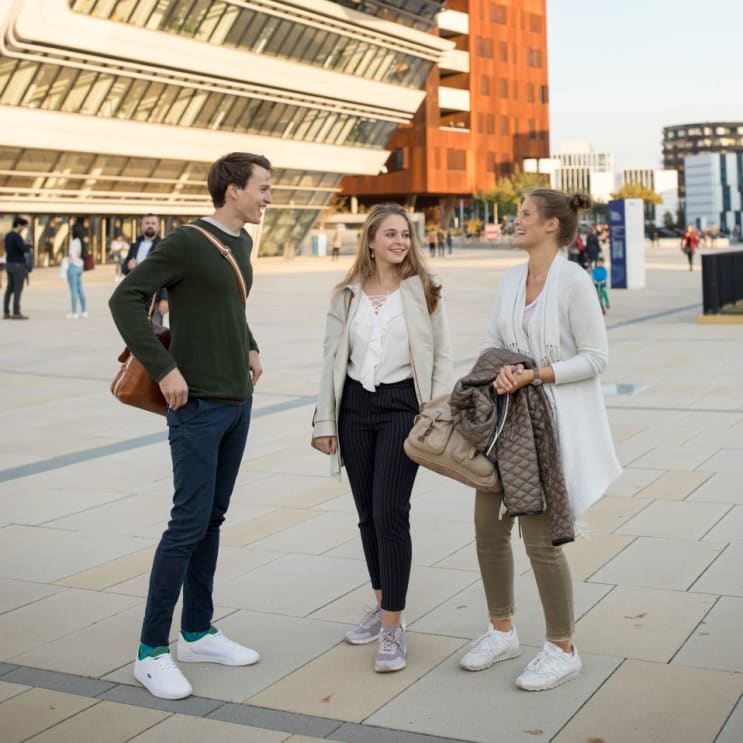 © Raimo Rudi Rumpler
Excellent Research and Research-led Teaching
WU is home to researchers who rank among the best in their disciplines. Our students benefit from WU's research activities as well, because the courses taught at WU draw on the latest research findings to ensure that the knowledge and skills WU teaches its students are cutting-edge and up-to-date.
WU Embraces Innovation
Innovation has a long tradition at WU. WU is a university that not only recognizes current trends but embraces them early on. Recent innovations at WU include the establishment of the Research Institute for Cryptoeconomics. This new area of research focuses on blockchain technologies, digitalization, and the future of the internet.
100 Countries: an International Environment
Vienna attracts a highly international student body, and WU is home to 23,000 students from over 100 countries. WU also boasts a highly international faculty. As a student, you benefit from the comprehensive experience our teachers have gained at prestigious universities all over the world. All of this contributes to the highly international environment WU has to offer.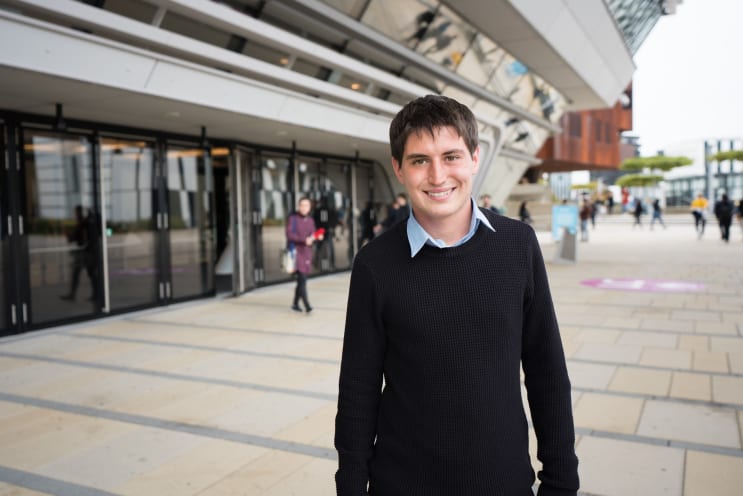 © Raimo Rudi Rumpler
250 Partner Universities: A Global Network
Are you interested in spending a semester abroad in, say, London or Shanghai? WU's network of about 240 partner universities around the globe offers our bachelor's students exchange opportunities at Europe's most renowned universities, like Copenhagen Business School or Bocconi University, as well as high-profile schools in Asia, Australia, and North and South America.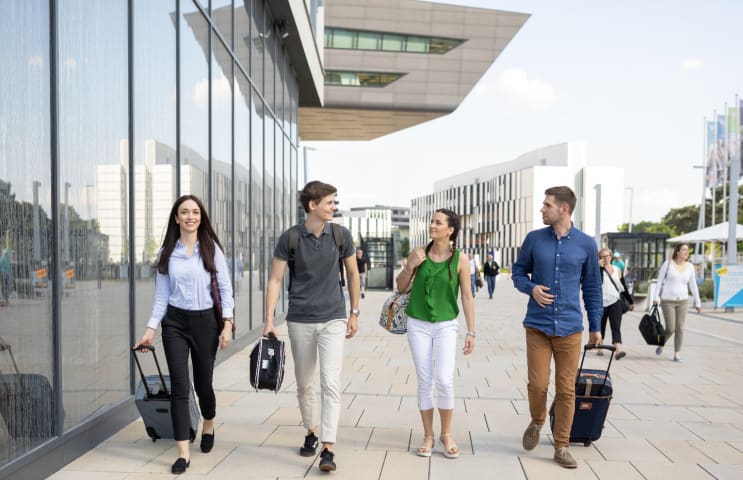 © Raimo Rudi Rumpler
Career Support
WU's ZBP Career Center provides advisory and support services to students to help them find attractive employment and to support their career development even before they graduate. Every year, the Career Center posts over 2,000 job advertisements. It serves as a reliable point of contact that will assist you with your first step towards your dream career. With the establishment of the WU Entrepreneurship Center, WU has recently been placing special emphasis on startups and the attractive career opportunities available to entrepreneurs. The establishment of the center demonstrates clearly that WU recognizes innovation and entrepreneurial thinking as key skills for the future. The WU Entrepreneurship Center is the university's hub for all students interested in starting their own business.
A Long-Term Connection
Alumni are an important part of the WU community. Through an international network with hubs around the world, networking events, panel discussions, and a direct line to your alma mater – alumni stay in touch with WU for a lifetime.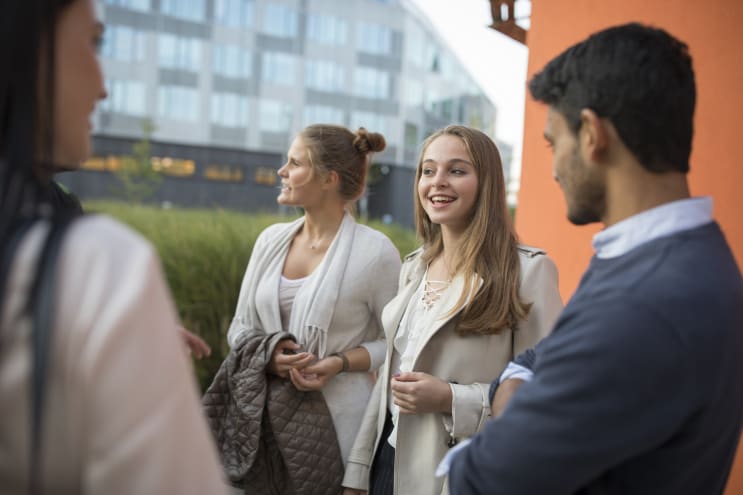 © Raimo Rudi Rumpler
Location
For many years, Vienna has owned the top spot in the "quality of living" ranking issued by the international consulting firm Mercer. Last year, Vienna was also number 1 in the "Best Cities for Startups" ranking, and this year it has topped the "World's 10 Greenest Cities" ranking. Campus WU is located at the heart of Vienna, right next to the Prater park, a 6 km² green oasis in the middle of the city. Campus WU boasts modern architecture, many communicative areas for excchanging ideas, and a variety of places to eat out. The unique, colorful campus grounds are almost a little city unto itself. With these advantages, WU draws a lot of attention internationally.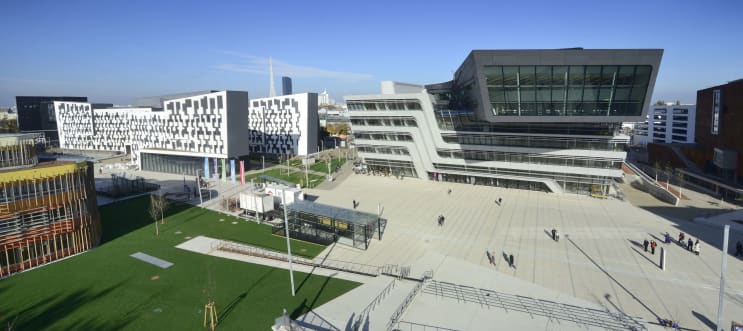 Locations
Vienna
WU (Vienna University of Economics and Business)
Address
WU Vienna University of Economics and Business
Welthandelsplatz 1
1020 Vienna
1020
Vienna
,
Vienna
,
Austria