Peking University HSBC Business School (PHBS)
Home ›
China ›
Peking University HSBC Business School (PHBS)
For more than 100 years, Peking University has been an elite institution of learning, recognized internationally as one of China's premier centres of academic excellence. Founded in 2004, as Peking University Shenzhen Graduate School of Business, the school was renamed Peking University HSBC Business School (PHBS) in August of 2008.
PHBS seeks not only to build on Peking University's inspiring traditions, and to bring its historical presence to the country's south and abroad, but also to develop its own reputation as an international leader in business education.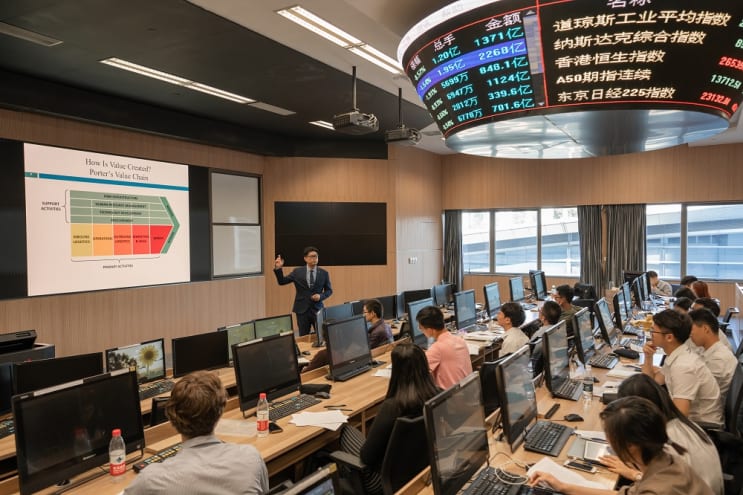 Campuses
With its main campus located in the thriving entrepreneurial city of Shenzhen, China, and immediately adjacent to the financial hub of Hong Kong, the business school lies at the very heart of one of the world's most promising metropolitan areas. Few other regions in China offer a more suitable setting for an institution destined to become this country's foremost graduate business school. Besides, with internationalization as its goal, PHBS has taken a bold step by opening a new campus in Boar's Hill, England, three miles south of Oxford City.
Programmes
Presently, PHBS offers 3 MA programmes (Management, Finance and Economics) at its Shenzhen campus, and 2 MA UK-China programmes (Finance and Management), in which students spend the first year of their master's degrees at the UK Campus, and their second year at the Shenzhen Campus in China, alongside Chinese peers and in an environment of cross-cultural dialogue.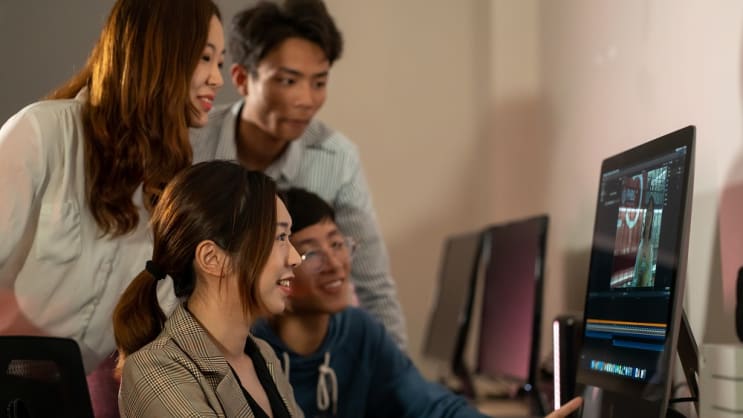 Curriculums
Programme curriculums are all taught in English and focus on an in-depth subject learning, with courses including both a global focus and a Chinese perspective. Students not only gain a deep appreciation of Chinese culture but they also have a deeper understanding of doing business in China, making them more competitive in the job market, and finding opportunities to open a business in this dynamic country. Besides, PHBS UK-China cross-border programmes are a great opportunity for students to, not only have specialist training and cross-disciplinary coursework, but also a multi-country experience and in-depth cross-cultural exposure.
Faculty and research centres
With over 80 international faculty members with PhD degrees from top universities all around the world and all committed to educating PHBS's students to be leaders in their fields, PHBS continues to earn its reputation as an institution of academic excellence and freedom. Besides, PHBS is currently commissioned with 10 research centres, such as marketing theory, leadership, entrepreneurship, business models, risk management, and financial research. In addition, the Nobel Prize in Economics winner, Professor Thomas Sargent, has joined PHBS to conduct research as the head of the "Sargent Institute of Quantitative Economics and Finance." As well, renowned Chinese economist, Professor Fan He joined PHBS as the head of the "Research Institute of Marine Silk Road", with research focusing on China's newest initiative, "One Belt One Road".
Guided by its unwavering commitment to excellence, PKU HSBC Business School is unique among its peers in its commitment to developing graduates who are superbly trained, bilingual, and culturally aware. In short, our mission is to provide our graduates with the type of education, which will prepare them to take their places as leaders in their fields in China and throughout the world.
For more information, please visit our website here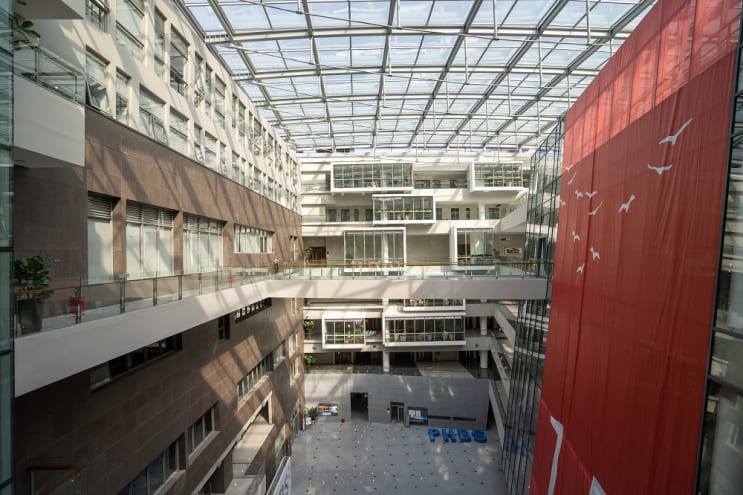 Locations
Shenzhen
Peking University HSBC Business School
Address
Peking University HSBC Business School
Nanshan Qu, Shenzhen Shi, Guangdong Sheng
China
518055
Shenzhen
,
Guangdong
,
China
Accreditations