Read more on the institution's website
The University of Oulu is an international science university that creates innovation for the future, well-being, and knowledge through multidisciplinary research and education. Future innovation is about seeking, utilizing, and applying new knowledge. The University of Oulu researches people and culture in a changing living environment, as well as opportunities that new technology provides for improving the well-being of people and the environment. The University of Oulu is a multidisciplinary expert in Northernness.
Top 3 reasons to study here
At the University of Oulu, we promote learning and carry out research that pushes the boundaries of the known.
The University's impact is based on excellence, high ambition, and productivity in all our activities.
Our strategy is to enhance our significance in international research and secure our role alongside the world leaders in our focus areas.
About Us
#201 World University Rankings
by Times Higher Education #401
Academic Ranking of World Universities
by Shanghai Jiao Tong University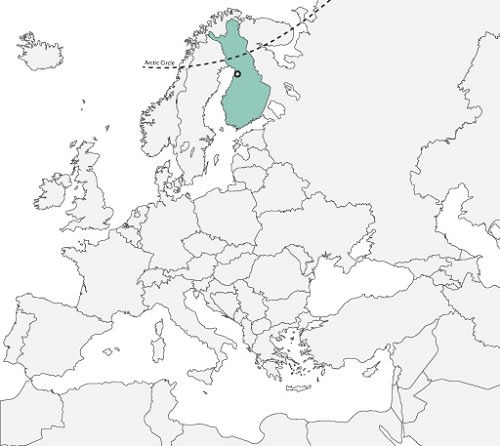 History
Founded in 1958, our research and education community is 16000 students and 3000 employees strong, and one of the biggest and the most multidisciplinary universities in Finland. The ten faculties, the many departments, and the specialized research units of the University of Oulu create the foundation for multidisciplinary research, innovation, and training of experts for demanding professional tasks.
Education
The structure of 10 faculties reflects the University of Oulu's profile in research, education, and societal roles. The faculties are:
Biochemistry and Molecular Medicine BMM
Education EDU
Humanities HUM
Information Technology and Electrical Engineering ITEE
Medicine MED
Oulu Business School OBS
Oulu Mining School OMS
Oulu School of Architecture OSA
Science SCI
Technology TECH
Research
At the University of Oulu, we promote learning and carry out research that pushes the boundaries of the known. We use our full potential to contribute to solving some of the greatest global challenges, including sustainable resource use, responsible business, human wellbeing, and lifelong health, intelligent systems, and services development, and harnessing environmental risks.
Career
The University of Oulu in Northern Finland is an international, multidisciplinary research university with a rich pool of creative and intellectual talent. More specifically, the University of Oulu encompasses a science university, a technical university, and a business school in the same organization. The Oulu Region is recognized as a world-class R&D hub with R&D input per capita among the highest globally. The specific measures at the University of Oulu in recruitment have included creating a tenure-track program, a junior investigator's recruitment program, and funding of Ph.D. student positions within doctoral programs.
Services
Student services
UniOulu takes care of individuals. We support your academic challenges with a functioning infrastructure and easy access assistance. At your department, you will have a personal academic contact who can be addressed casually by their first name and who will help you with making your individual study plan. A well-prepared study plan is a valuable tool to make progress in your study path. You get to meet your kummi, first student colleague, online even before arriving. Kummis are senior students of the University of Oulu trained to help you, in the beginning, to get accustomed to daily life in Oulu.
Student housing
The local student housing foundation PSOAS offers a wide range of accommodation possibilities, from shared apartments to studios, around the city area. No matter where you live in Oulu, services ranging from supermarkets to libraries and sports facilities are close to your home. PSOAS is ranked by students as one of the leading housing providers in the world.
Tellus Innovation Arena
Tellus Innovation Arena is an open innovation space located at the heart of Linnanmaa campus area. It's built for learning, collaboration, and events for all open-minded explorers from inside and outside of the university. Meet people, develop ideas, and present projects – it makes all the difference.
Health services
Student health services for all Bachelor and Master level students are located at the Linnanmaa campus. Health services include medical, mental, and dental treatment. Most services are free of charge while some incur a nominal fee.
Student Life
Student organizations are experts in organizing cultural activities, sporting events, parties, and trips in Finland. These study-field-specific organizations have internationally experienced members with firsthand knowledge to share. In addition, there are two university-wide student organizations with a special interest in issues in international education.
University sports
Finns are sports enthusiasts. The university offers sports activities for its students and staff ranging from ballet to climbing and yoga, from kayaking to cross-country skiing. Feel free to pick the one that is closest to your body and soul!
Locations
Oulu
Address
University of Oulu
Pentti Kaiteran katu 1

90570
Oulu
,
Finland
Accreditations