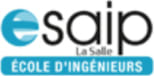 ESAIP Graduate School of Engineering
Home ›
France ›
ESAIP Graduate School of Engineering
Esaip is a Graduate school of Engineering proposing a generalist, broad-based 3 years course, starting at a Bac+2 level or based 5 years course, starting at a Bac level. Esaip offers two Diplomas at Angers and Aix-en-Provence:
Computer science and networks
Safety, environment and industrial risk management.
The graduate school of Engineering is authorized by the "Commission des Titres d'Ingénieurs", EUR-ACE label, member of the "Conférence des Grandes Ecoles".
For more than 25 years now, esaip, a Graduate School of Engineering in Angers, has trained more than 2,000 young people in the fields of Computer science & networks, Risk, Health, Safety & Environmental Management.
Esaip meets all quality requirements demanded by the highest French authorities: State recognition, authorization by the Commission des Titres d'Ingénieurs and member of the Conférence des Grandes Ecoles.
International relations are at the heart of esaip's development. This commitment is recognized by the EUR-ACE label.
The esaip group is a national network with 2 "engineering" Campus and 6 "bachelor-master" Campus. It is also a network of more than 80 partner universities around the world.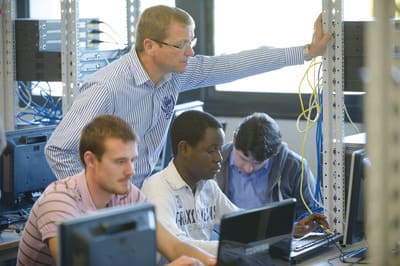 Study in Angers, France
Studying in France gives you the opportunity to explore a unique art of living, food & wine, fashion. Angers is in the heart of the Loire Valley, 1 hour 30' from Paris and 1hour from international Airport (Nantes).
18th largest French student city with 270 000 inhabitants, this is a university town: 33000 students, more than 4000 foreigners (Medical School, many university campuses, 6 Graduate Schools of Engineering and Management "Grandes Écoles").
LaSalle School
Esaip is a La Salle school and as such seeks to offer its programmes to students from all walks of life whilst respecting each individual. Collaborative and project learning are at the heart of our project.
Whilst studying at esaip, each student is coached for their professional careers and can decide to build an individual pathway with double diplomas - Management or Specialization. Personal development is also important via student clubs or special interests - art, music, sport, humanitarian, etc.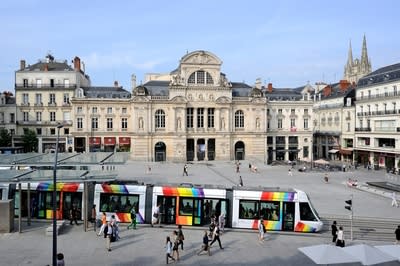 Angers in brief and in figures
On the outskirts of Angers, a town at the heart of the Loire Valley
155,000 inhabitants (283,000 with the agglomeration) – 18th largest French town
48% of inhabitants are under the age of 30
33,000 students of which 2000 from overseas
90 minutes from Paris
90 minutes from the Atlantic coast and Nantes airport
Locations
Angers
ESAIP
Address
GROUPE ESAIP
18, rue du 8 mai 1945
St Barthélemy d'Anjou
49124
Angers
,
Pays de la Loire
,
France