Read more on the institution's website
History of ESC Amiens School of Management
At a time when ESC Amiens School of Management is opening a new page in its history, we look back at the values and principles that have shaped the school.
The Amiens Business School, founded in 1942, has always striven to innovate and experiment. A strong character that has enabled the school to develop rapidly within the major higher education networks and to expand its activities both to management education since 1962 (Master degree in Management) and middle management training with a Bachelor's degree since 1988.
Today, ESC Amiens School of Management focuses in particular on a great social openness, the involvement of companies at the heart of the educational process but also a strong desire to contribute to the development of Hauts de France region (North of France, 6 million inhabitants). ESC Amiens School of Management offers initial and continuing training programs from undergraduate to graduate education (Master's degree in International Operational Management, Bachelor in International Commerce and MBA in International Trade and Logistics) that reflect the best of its almost 80 years of experience and innovation.
Values and Missions
The vocation of ESC Amiens School of Management is to train talented students to become professionals, able to understand the world around them, to seize opportunities while respecting people and the planet.
With almost 80 years of experience, ESC Amiens School of Management's mission is to identify potential, reveal and cultivate talent, train and integrate into the professional world current and future generations of managers and entrepreneurs who are to create economic and societal value in a global and digital world. While there is a plethora of training courses to learn how to become a manager of the future, ESC Amiens School of Management refuses to play the role of standardization that will drown its students in the mass.
On the contrary, ESC Amiens School of Management favors uniqueness and emphasizes the know-how, interpersonal skills and professional behavior, respectful of each individual, far from an outdated mold in which all forms of creativity are stifled. Each training provided at ESC Amiens School of Management carries these values.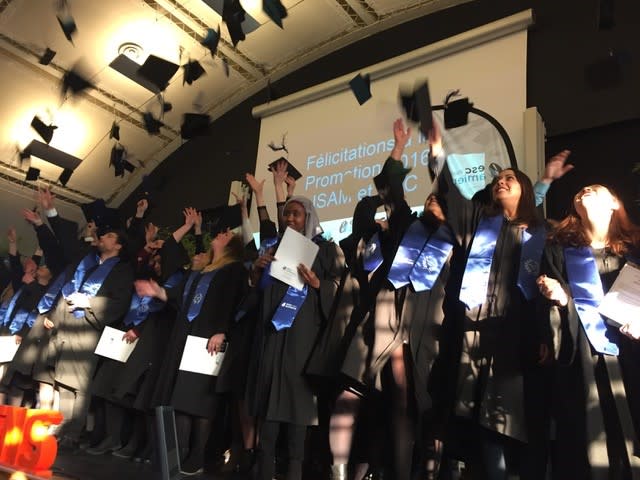 ESC Amiens / ESC Amiens
Learning to do right the first time: the Professional Behavior Path
Our partner companies are at the heart of ESC Amiens School of Management education based on our Professional Behavior Path (PBP). The PBP enables students to be immediately immersed in professional missions like surveys, real-life negotiation exercises, live debates with company stakeholders, etc. The PBP grants points which assess every student's professional behavior and their ability to use all managerial knowledge on top of demanding human relations. Acting with social concern but in a way that will serve a company's highest expectations is the objective of ESC Amiens School of Management!
Observation of practices and applied research
The school promotes learning by observing innovative and efficient business practices through the development of applied research activity. Curiosity, rigor, analytical skills, open-mindedness are the qualities of the good researcher and manager of tomorrow. Research is organized in such a way as to involve students in a global process of observing good practices and sharing their findings with companies.
Locations
Amiens
Address
18, place Saint Michel, CS53802
80038
Amiens
,
Hauts-de-France
,
France