About IMC
The International Medical College (IMC®) has the aim to perform postgraduate international Master Courses and continuing education programs in oral medicine and medicine as blended learning concepts.
It was founded as a Spin-Off institution of the Westphalian Wilhelms University of Münster. The holder of the institution is MIB GmbH in Münster, Germany.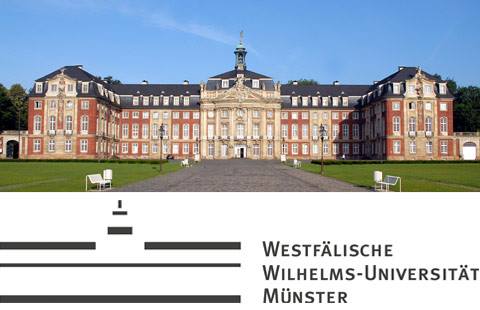 The postgraduate study programs in oral medicine have been realized since 2003 and were successfully accredited on 4th June 2004 and re-accredited in August 2009 in accordance with the Bologna Declaration by the Accreditation Agency AQAS which is certified by the Accreditation Council of Germany.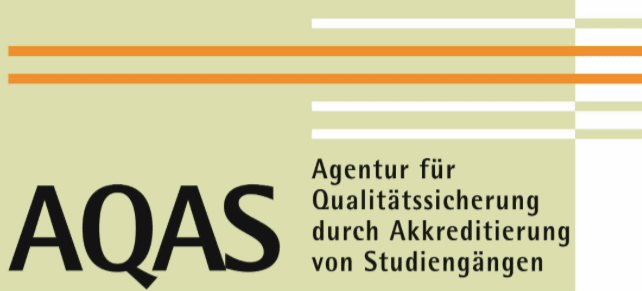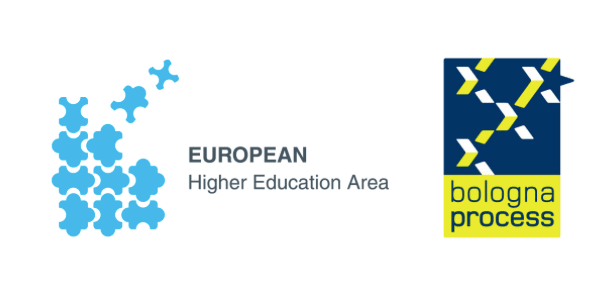 Since 2013 the IMC® offered Master Courses as a Joint Degree Program. This means that the prestigious universities of Dresden, Saarland, Essen, Leipzig, Szeged, and Bangkok under the supervision of the IMC® altogether have jointly coordinated and matched the theoretical content and the implementation of seminars and internships. Thereby expanded cooperation consists of Budapest (Hungary), Bangkok (Thailand), Istanbul (Turkey) and Taiwan, Hong Kong, and Macao.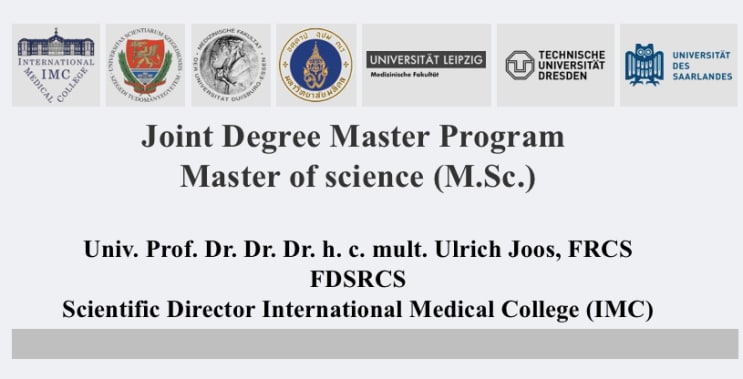 From the study year 2018, the IMC® Master Programs are affiliated to the University of Duisburg-Essen. The IMC® Master Programs are part of the study program of the University of Duisburg-Essen. The academic degree Master of Science will be awarded in an official ceremony by the dean of the University of Duisburg-Essen and the scientific director of the IMC® according to the regulations of the examination board of the medical faculty of the University of Duisburg-Essen.
Our Concept
Modern blended-learning concepts make part-time advanced postgraduate training and education programs accessible even to those who are already involved in a day-to-day clinic or practice routine. The IMC® concept is a specially designed didactic approach, combining E-learning modules, live online lectures, and hands-on practical training blocks.
These training programs focus both on the transfer of most recent research findings and outcomes as well as the exchange of participants' knowledge in their relevant specialties. Cooperation between universities and the respective international training and education institutions as well as a specially designed curriculum and the integrated program enables this approach.
Regardless of all national, political, cultural, and religious differences, participants from various countries are able to discuss online specialist and scientific topics.
This development is demanded and appreciated by the German Federal Government's Council of Science and Humanities [Wissenschaftsrat] in order to support research and higher education in dental medicine. (Wissenschaftsrat, 2005)

Teaching Facilities
MIB GmbH has over 1,000 m² of training and teaching premises at their current location where courses, lectures, seminars, and practical exercises are already held. Through cooperation agreements with universities and cooperating clinics and institutes, we are able to conduct clinical internships and workshops (7 university hospitals, 5 teaching hospitals).
Cooperations
DCS - Deutsche Chirurgiestiftung
CfC Münster - Craniofacial Center Münster
Deutsche Gesellschaft für Zahnärztliche Implantologie - DGZI e.V./GBOI
Zahnärztekammer Westfalen-Lippe
Global Education Center (GEC), Taiwan
Progressive Orthodontics Program (POS)
University Hospital Dusseldorf
Clinics Essen-Mitte
University Hospital Dresden
University Hospital of Saarland (Homburg Campus)
Civic Clinic Karlsruhe
Marienhospital Stuttgart
Private Dental Clinic Schloss Schellenstein
Semmelweis University Budapest, Hungary
University Hospital of Szeged (Szegedi Tudományegyetem), Hungary
OREC Library
The OREC-Library is an online university encyclopedia under the supervision of a scientific advisory board composed of university professors. The library is designed as a permanent source of information especially for dentists/doctors and dental/medical assistant professions. In addition to general dentistry and medicine, the library includes supplementary books for specialties and summaries of selected current research results with a literature overview.

Locations
Münster
Address
MIB GmbH
Gartenstraße 21
48147 Münster
Münster
,
North Rhine-Westphalia
,
Germany
Programs
This school also offers: