Welcome and thank you for your interest in the University of Debrecen. This page will introduce you to some of the non-medical academic programmes offered by our university, whose rich traditions, diversity, and excellence continue to amaze students from all over the world. As residents of one of the most exquisite university campuses in Central Europe, our students are engaged in an intellectually challenging environment with various educational events as well as a culturally vibrant local community. The University of Debrecen is the second largest university in Hungary, is situated in Central Europe, and is a full member of both the European Union and the Schengen Agreement. The history of the University of Debrecen dates back to 1538 when the Reformed College of Debrecen was established. The international programs were launched in 1987, and all of them are delivered in English. At present, there are about 27,000 students and the number of international students is about 5,600, and they represent countries from all major regions of the world, including Europe, the Middle East, Asia, Africa, and North America. The teaching staff of more than 1,600 provides quality education in 14 faculties and 24 doctoral schools, offering the widest choice of majors in the country. The University of Debrecen is proud to offer more than 70-degree programs in English: We offer International Foundation Year and Semester, various types of English Language Courses, Undergraduate, Graduate and Ph.D. programs in medical and health sciences, IT, engineering, science, arts, business, music, and agriculture.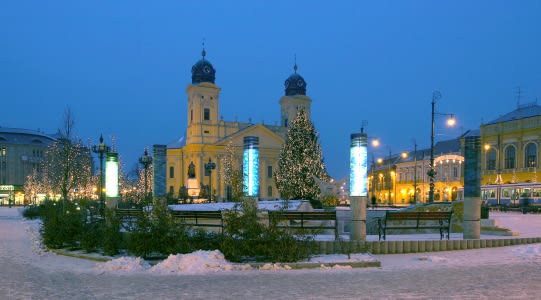 Why choose the University of Debrecen?
The University of Debrecen is in the heart of Europe. The University of Debrecen is one of Central Europe's top educational institutions.
We have 500 years of history: we have been welcoming students since 1538. We offer internationally competitive degrees widely recognized, even outside the European Economic Area (EEA) countries.
Our programs are in line with the European Qualifications Framework of the Bologna Process.
We are highly ranked by the most prestigious higher education rankings.
30 in QS EECA ranking 2019 201-250 in THE Emerging Economies University Rankings 2018
201-250 in QS WUR by Subject "Agriculture&Forestry"
251-300 in QS WUR by Subject "Medicine" U-Multirank: Group 1 - very good regarding foreign language bachelor programs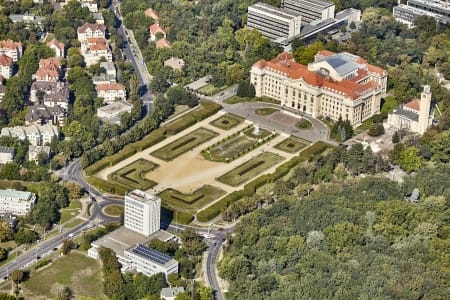 University facts:
28,000+ students
5,500+ international students from over 115 countries
70+ programs in English
14 faculties on 7 campuses
100+ lecture halls
530+ practice and seminar rooms
500+ research labs
7 libraries
We offer:
A wide range of academic fields: Medical and Health Sciences, Agriculture, Business, Engineering, Humanities, IT, Law, Music, Natural Sciences.
Sophisticated and student-focused classes
Research projects: students are encouraged to join ongoing research projects.
Locations
Debrecen
Address
University of Debrecen
Egyetem ter 1.
H-4032 Debrecen Hungary
H-4032
Debrecen
,
Hungary