HZ University of Applied Sciences
Home ›
HZ University of Applied Sciences
Read more on the institution's website
HZ University of Applied Sciences is located in the South-West of the Netherlands. With a population of some 4,800 national and international students, we are a small university with a personal approach. HZ offers high-quality study programs. Since 2011 -so for the past nine years- HZ has been in the top three of Dutch multidisciplinary universities of applied sciences.
As a university of applied sciences, we focus on practice-based education and research opportunities. Our close cooperation with the business world, various research centers, and our global network of partner universities is of paramount importance.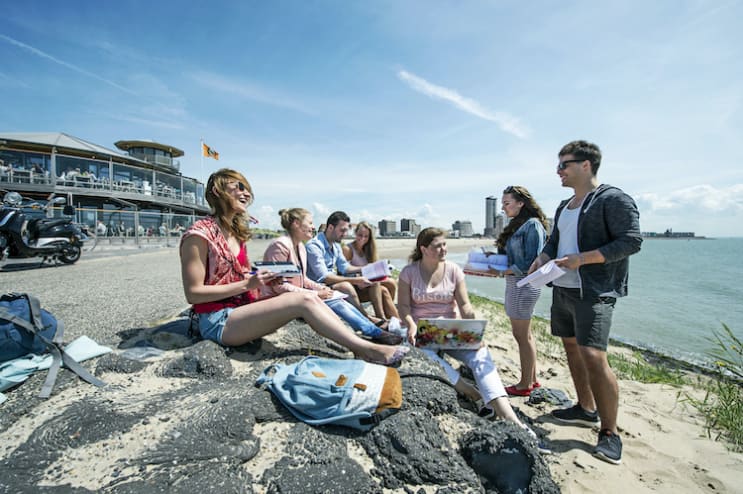 About us
HZ has around 4,800 students divided over four study years and to some 25 bachelor degree programs, eight of which are taught in English. Some 500 students come from outside the Netherlands, so we have a great mix of Dutch and international students. Easy mathematics will tell you that with such numbers, classes are going to be small.
Where students matter
Teachers and staff put great emphasis on individual coaching. Your study coach will help you choose courses and explore your career possibilities. Ask any international student and they will tell you the lecturers and tutors are readily available to assist you when needed. HZ also has facilities and individual services for students with a disability or chronic illness.
Our professional expertise
As a university of applied sciences, we have positioned ourselves as experts in Water, Energy, and Vitality. Our programs are fully in line with these spearheads.
At the top
Every year the 'Keuzegids Hoger Onderwijs' (Guide to Higher Education) holds a survey of higher education in the Netherlands. Since 2011 the guide has ranked HZ in the top 3 of multidisciplinary Dutch universities of applied sciences. The quality and accessibility of our lecturers and the small student groups are among HZ's assets. But also the classrooms, workspaces, and computer facilities were rated as excellent.
Quality & Accreditation
HZ in the top 3
The Netherlands consistently ranks among the best education systems in the world. Every year the 'Keuzegids Hoger Onderwijs' (Guide to Higher Education) holds a survey of higher education in the Netherlands. HZ has ranked in the top three multidisciplinary universities of applied sciences since 2011.
Accreditation
HZ is a government-funded University of Applied Sciences (HBO). To obtain government funding in the Netherlands, institutes must continually meet a number of quality requirements. The quality of the departments and programs is regularly evaluated by acknowledged VBI's (Visiting Assessment Organisations) of the Ministry of Education, Culture, and Science.
The Bachelor programs, including the English-language programs, taught at HZ have been accredited by the NVAO (Netherlands-Flemish Accreditation Organisation) based on international agreements.
Mission statement
We are a knowledge institute with a worldwide orientation, with a specific orientation within durability & water, safety, innovation & enterprise knowledge domains.
The various target groups can master their chosen competencies via custom made education, for a lifelong career in a multicultural and multiform society. We want to be a partner to companies, institutes, and authorities, in order to look after their every knowledge and innovation need. We, therefore, focus on a number of spearheads, which makes us attractive to a market which goes way beyond the regional and even the national borders. These spearheads are durability and water, safety and innovation & enterprise. This is also re-emphasized by the existence of lecturers in these specific areas.
Every person counts
A mission is also constantly embedded in a set of 'values', which provides direction for thoughts and actions. Our core values are quality, personal development, mutual respect, and professional orientation. Various HZ places and documents also emphasize the required attention for ethnic and interpretation issues, both in general and in professional situations. We want to be a community where every person counts and where every person is seen as an individual, where working together is high on the list of priorities, and where there is mutual respect for the development possibilities of all involved.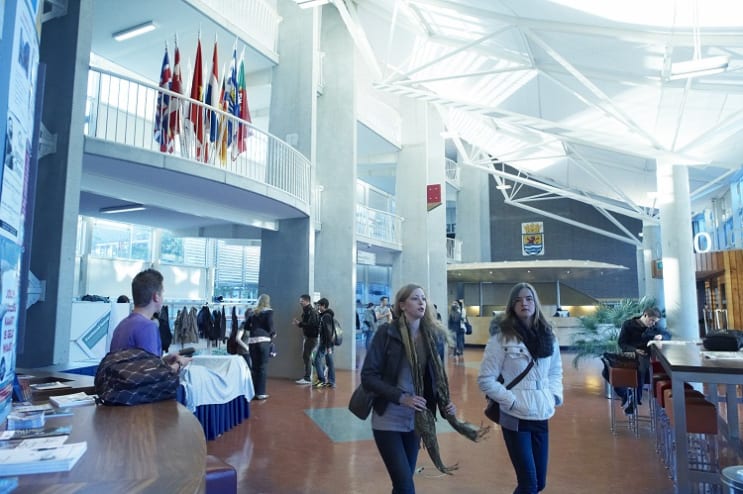 Ranking
Universities of applied sciences in the Netherlands are generally not included in worldwide university rankings. Therefore, Dutch organizations have created their own standards for ranking these types of institutions.
National Student Survey
The Nationale Studenten Enquete (NSE), known as the National Student Survey in English, is a yearly survey sent out to students following a program in higher education. The Studychoice123 Foundation (in Dutch Studiekeuze123), an initiative of higher education organizations, is responsible for the NSE and collaborates with the Ministry of Education. Studychoice123 asks all higher education institutions to participate in the National Student Survey every year. Questions pertain to the quality of the professors, the study, the skills, and training acquired, testing and assessment, and other relevant information. The results of NSE are only available in Dutch.
Keuzegids rankings
The Keuzegids is the only independent guide, published yearly by the Centrum Hoger Onderwijs Informatie (Higher Education Information Center). One of the five published reports, 'HBO full-time studies' (HBO Voltijd), critically assesses and compares the quality of study programs of higher professional universities in the Netherlands.
Results take into account the perspectives of both students and the universities themselves. Rankings are generally based on data about the program's success rates, expert opinions from the accreditation of programs, and student opinions taken from the results of the NSE.
HZ in the rankings
Since 2011 HZ has constantly been in the top three of Dutch universities of applied sciences, with several programs on number 1 and in the top 3.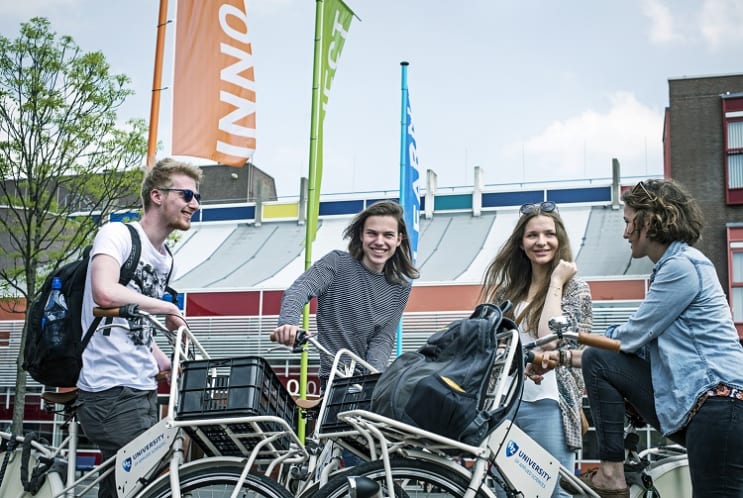 Locations
Vlissingen
Address
Edisonweg 4
4382 NW
Vlissingen
,
Zeeland
,
Netherlands
Middelburg
Address
Het Groene Woud 1-3
4331 NB
Middelburg
,
Zeeland
,
Netherlands
Programs
This school also offers: