Read more on the institution's website
It is our great pleasure to welcome you to the Warsaw University of Technology (WUT) – a technical research university with traditions in education dating back to the 19thcentury. It is a forward-thinking institution where high-quality education meets world-class research and innovation.
Our priorities are multi-layered study programmes supported by an advanced scientific research. Modern study programmes and an extensive range of scientific and research works, including partnerships with many universities, research institutions and high-tech industries, make our graduates thoroughly prepared for the global labour market. In response to market demands, we offer an exciting range of professional and technological programmes which prepare students for their future careers. WUT authorities and the entire academic staff do their best to acquaint the students with up-to-date knowledge and skills that are useful in today's world.
WUT offers programmes at B.Sc., M.Sc. and PhD levels in every field of technology – ranging from civil engineering and architecture to optoelectronics, materials, nanotechnology, biotechnology and biomedical technology. We also provide complementary programmes to technical studies and offer programmes in economics, social sciences, management, administration and business.
Our primary aims are to educate responsible professionals, committed to the values of civic life, and to contribute to the development of research and innovation, which are the driving forces of progress in the society of the 21stcentury.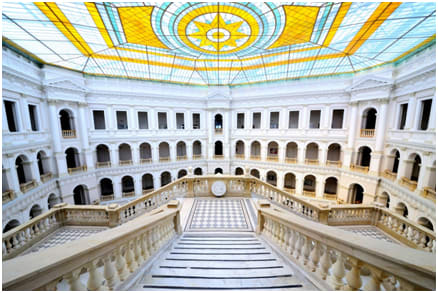 We are pleased and proud that many international students from all parts of the world choose our university. While studying at WUT, it is also possible to complete a part of the study programme abroad joining a partner institution for one or two semesters. Our university participates actively in various European educational programmes: Erasmus+, Erasmus Mundus, ATHENS and many others. It is our ambition to become a serious partner in creating the European Higher Educational Area. Thus, we place great importance on strengthening international knowledge exchange relations and stimulating understanding, tolerance and respect for different ideas and cultures.
WUT in figures:
20 Faculties
International Business School
36 fields of study
36859 students (including 1248 PhD students)
2148 academic staff
2619 staff in administration, libraries, central institutions and workshops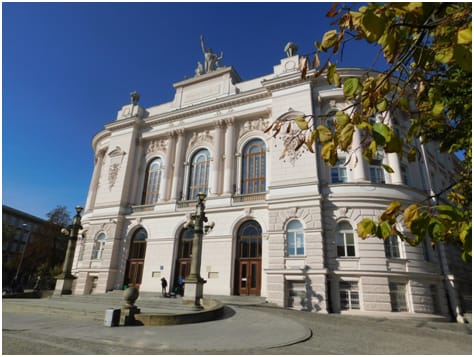 Locations
Warsaw
Warsaw University of Technology
Address
Politechniki Sq. 1
00-661
Warsaw
,
Masovian Voivodeship
,
Poland