University Of Agronomic Sciences And Veterinary Medicine of Bucharest
Home ›
Romania ›
University Of Agronomic Sciences And Veterinary Medicine of Bucharest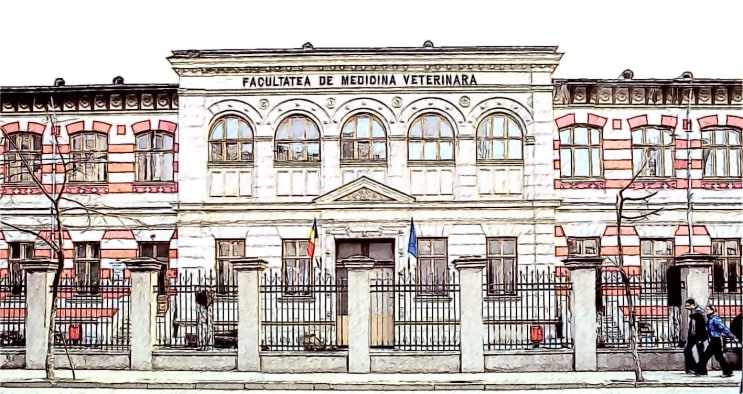 Mission
The University of Agronomic Sciences and Veterinary Medicine of Bucharest (USAMV B) is an accredited public higher education and research institution with legal personality belongs to the network of public higher education institutions and is an apolitical and non-profit organization. In order to achieve its mission, USAMV B is organized and operates in accordance with the provisions of the Romanian Constitution, the current national legislation and regulations concerning education, the University Charter and its own regulations.
The mission of USAMV B is to provide education and scientific research in order to train top specialists whose competencies meet the demands of the labour market in the fundamental fields of Engineering Sciences and Biological Sciences.
The fields of study covered by USAMV B are Agronomy, Biology, Forestry, Horticulture, Animal Science, Veterinary Medicine, Food Engineering, Civil Engineering, Environmental Engineering, Geodetic Engineering, Biotechnologies, Applied Engineering Sciences, Engineering and Management, Engineering and Management in Agriculture and Rural Development.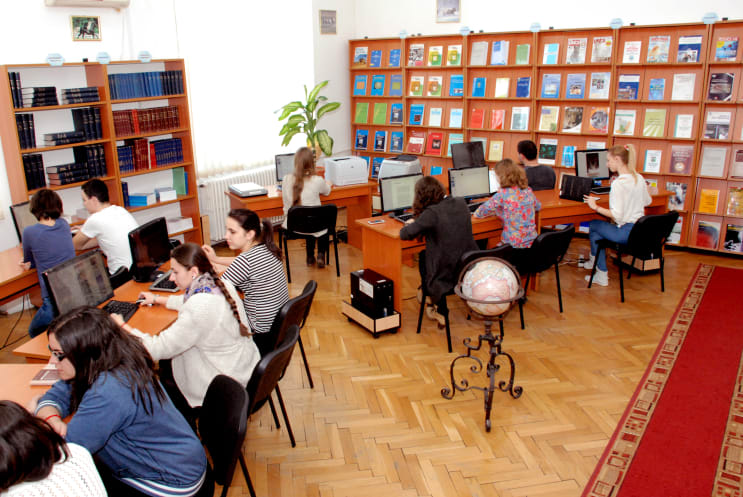 The motto USAMV B is:
"a university for life and agriculture through top-quality education and research". USAMV B performs periodical self-assessment and appeals to specialist bodies for accreditation and the external assessment of quality. Its programmes of study are accredited/authorized, and the University received the "High level of academic trust" award in 2010.
Faculties are units operating within USAMV București and are structured into two or three academic departments, as well as research centres and laboratories. Faculties create and develop their educational offer, and manage the programmes of study running in several key areas. Also, faculties organise and run admission competitions for the Bachelor and Master programmes, and manage students' activity throughout their study. The doctoral students enrolled in the two programmes of USAMV B, together with the postdoctoral students, carry out their scientific activity in the research centres and laboratories of the faculties. Most faculties of our University have separate buildings whose age, architecture, equipment, patrimony, etc. give them a special touch that can be equally associated with tradition, care for the environment, sense of beauty, respect for a better quality of life, modernism, excellence in science.
Facts and Figures
7,230 bachelor students, full-time programme (4,400 state budget + 2,830 fee-based)
2,599 bachelor students, part-time and distance-learning programmes
1,607 master students, full-time programme (1,462 state budget + 145 fee-based)
294 master students, part-time programmes
247 doctoral students (206 state budget + 41 fee-based)
391 teaching staff-researchers
238 associated teaching staff
32 bachelor programmes of study (25 full-time, 4 part-time and 3 distance-learning)
33 master programmes of study (29 full-time and 4 part-time)
1 English programme of study (Veterinary Medicine)
2 doctoral schools (Plant Resources Engineering and Management, and Animals and Veterinary Medicine)
4 doctoral scientific fields (Agronomy, Horticulture, Animal Science, and Veterinary Medicine and Biotechnologies)
103 PhD supervisors (48 tenured in USAMV B and 55 associated, of which: 38 researchers and 17 professors emeriti)
211 PhD students (35 POS DRU scholarships, 135 MECS scholarships, 41 fee-based)
15 postdoctoral students
7 faculties
15 education and research departments
1 research excellence centre belonging to USAMV B
9 research centres within the faculties
1 interdisciplinary laboratory for the Study and Modelling of Heavy Metal Accumulation in the Food Chain
2 research centres operating as legal entities
3 teaching and research-development centres
32 ERASMUS agreements
4 international framework agreements
Over 160 agreements with economic and scientific research entities for students practical training.
An architectural, historical, scientific and ecological patrimony which makes our University unique among the Romanian higher education institutions.
Locations
Bucharest
Address
University of Agronomic Sciences and
Veterinary Medicine of Bucharest
59 Mărăşti Boulevard, District 1
011464
Bucharest
,
Bucharest
,
Romania
Programs
This school also offers: