Technische Universität München Asia (TUM Asia)
Home ›
Technische Universität München Asia (TUM Asia)
Technische Universität München Asia (also known as TUM Asia) commenced operations in Singapore in 2002 as the branch campus of the Technische Universität München (TUM). TUM was invited to set up a campus in Singapore as part of the "Global Schoolhouse Initiative", a project that aimed to develop Singapore into a hub with world-class educational institutions – providing a variety of top quality education options to Singaporeans and in the region.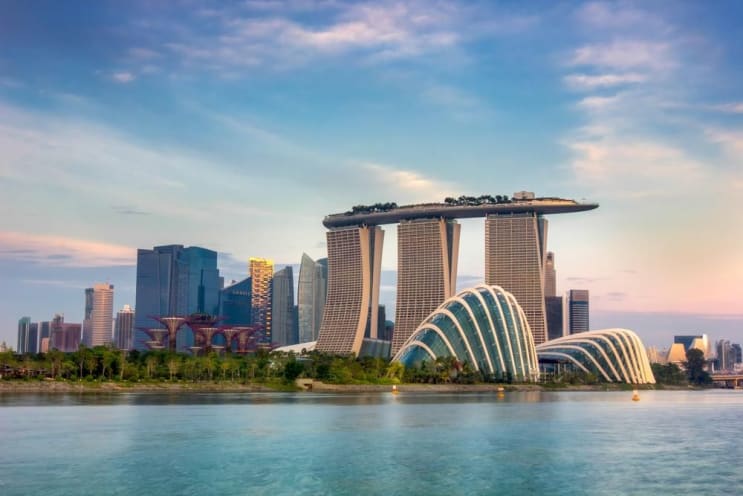 Partnerships with Asia's best universities
Through its groundbreaking collaboration with Singapore's two leading universities, TUM has pioneered globalization of German universities with the presence of TUM Asia in partnership with National University of Singapore (NUS) and Nanyang Technological University (NTU) to offer postgraduate programmes. Currently, TUM Asia offers the joint TUM-NUS MSc in Industrial Chemistry and joint TUM-NTU MSc in Integrated Circuit Design and MSc in Green Electronics. On her own, TUM Asia offers two TUM Master degrees: Rail, Transport and Logistics, and Aerospace Engineering, and two TUM Bachelor degrees in collaboration with the Singapore Institute of Technology (SIT).
Why Study at TUM Asia in Singapore?
5 reasons to earn your Degree with TUM Asia
1- STUDY WITH GERMANY's #1 UNIVERSITY IN ASIA
In the 2011 Academic Ranking of World Universities (also known as Shanghai Ranking), TUM was placed as the #1 university in Germany and as the 54th World University in accordance to QS's World Ranking of 2011. Since then, TUM has gone on to be ranked as Germany's #1 University for 3 consecutive years, placed amongst other prestigious and internationally recognized universities, such as Harvard University, The University of Tokyo, and the National University of Singapore. Besides being Germany's #1 university, TUM enjoys many other accolades such as being the only German university to be awarded the "University of Excellence" award for 6 consecutive years (2006 – 2012) and enjoying the fourth-best ranking among all technical universities in Europe.
Germany is known as the Land of Ideas and the term "German Engineering" is associated with quality, excellence and technical greatness. Combine that with the context of Asia – China and India already making up one-third of the world's consumer population – and the widespread embrace of technology among Asian consumers, our degree programmes offer students a competitive edge in understanding market trends.
This dual-perspective will also allow students to combine best practices across the two continents to produce new solutions to the ever-evolving global landscape. Germany and Singapore enjoy many similarities in top-notch infrastructure, such as world class transport systems, award-winning airports and airlines, a strong supporting industry landscape and excellent academic institutions.
2- THE BEST LECTURERS THE WORLD HAS TO OFFER
5,000 papers & 18,000 citations only attest to the highest academic standards at TUM. Professors at TUM engage in both teaching and research at the same time, thus actively educating the bright minds of tomorrow with the most recent & advanced information in the field. Teaching staff at TUM Asia are flown in from Germany to Singapore on an exclusive teaching basis, ensuring that students get the undivided attention of their lecturers. Lecturers from the local universities and industry are also contracted on a course-by-course basis to provide relevant & practical expertise, creating an environment for holistic learning.
3- STRONG INDUSTRY NETWORK
In TUM Asia, we believe in equipping our students with a practical education, combining theory with industry-relevant application. As Germany's #1 university, we enjoy strong ties with significant industry partners, such as BASF, Clariant, Infineon, Lantiq, Rohde & Schwarz and Wacker, just to name a few. The curriculum of our courses is jointly developed with our partners so that our students acquire knowledge and skills that are relevant to tomorrow's world. Scholarships are available widely to outstanding students and internships are relevant to the pupil's course of study.
4- HANDS-ON APPROACH
Isaac Newton founded the Law of Gravitation after he observed the apple falling from the tree. At TUM Asia, we believe that learning is linked closely to a hands-on approach. In all our courses, students undergo a period of thesis work alongside an internship. This serves to provide an avenue for students to test their theoretical knowledge, as well as inspire them to take what they have learned and innovate the future. Students have gone on to pursue research-related careers, and more recently, the set-up of TUM Create (by NTU & TUM) to provide electro-mobility solutions for cities in the tropics have opened up opportunities for students to put to use what they have learned in school.
5- STRENGTH IN DIVERSITY
As Thomas Friedman said, "The World is Flat". Globalization is now an inevitable force that is here to stay, and at TUM Asia, we proudly boast a diverse enrollment of students hailing from over 28 countries. This means that we foster a vibrant learning environment where the student learns beyond the textbook but also through the lives of their counterparts. Ideas are synthesized across the diverse economic realities ad students learn to see from multiple vantage points, creating a capacity to solve problems in creative ways.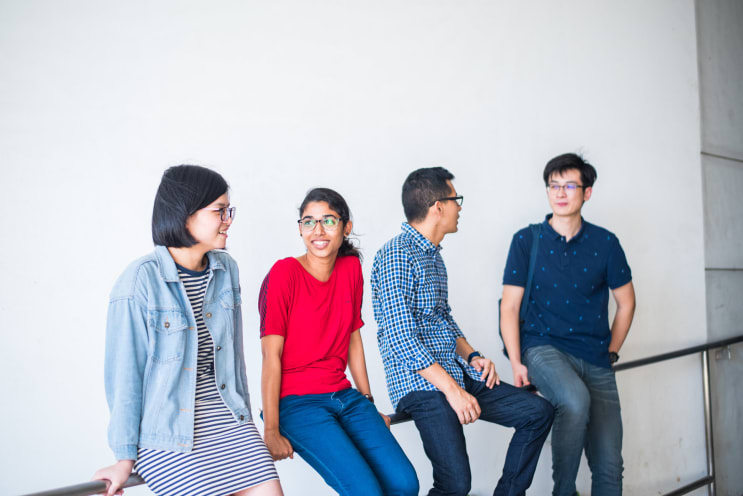 Locations
Singapore
German Institute of Science and Technology - TUM Asia
Address
TUM Asia
510 Dover Road #05-01
SIT@SP Building
139660
Singapore
,
Singapore