Karolinska Institutet is a one-faculty university dedicated solely to the medical and health sciences, with a reputation for top quality research and innovation. Karolinska Institutet is consistently ranked in the top 50 universities globally and the top 10 medical universities in Europe.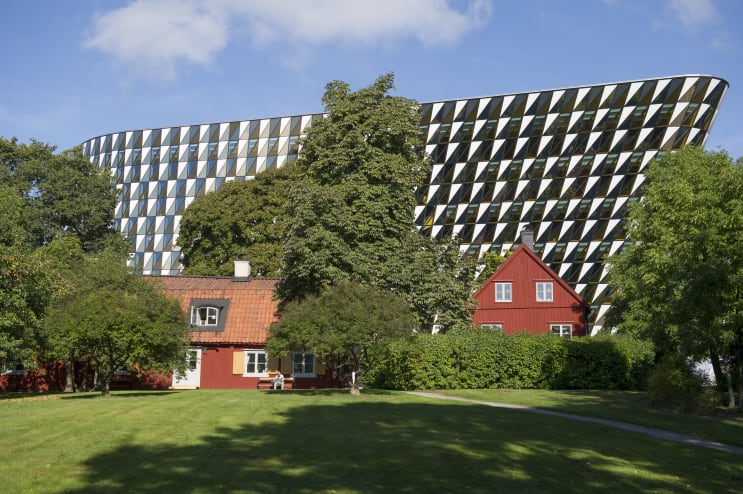 Master's from true masters

Karolinska Institutet offers ten global master's programmes, taught in English and with an international focus. The programmes proactively incorporate an interactive teaching model that emphasises informal and close contact between students and teachers and facilitates the active participation of students.
Teachers divide their time between teaching and conducting research which contributes to keeping them informed of and involved in ongoing developments in their respective fields, making the courses current and cutting edge.
A master's degree from Karolinska Institutet will give you a competitive advantage on the global labour market and prepare you for further doctoral studies should you wish to pursue an academic career.
The Nobel Prize

Since 1901, the Nobel Assembly at Karolinska Institutet has selected the Nobel laureates in Physiology or Medicine. There are regular opportunities for students to hear and see Nobel laureates in action, by attending their lectures or seminars on campus.
Stockholm and Sweden

Sweden is one of the safest countries in the world and nearly 90% of the population speaks English. Most of Sweden has a temperate climate with four distinct seasons. The winters can get cold, but the summers equally beautiful and warm. Stockholm, where Karolinska Institutet is located, is the capital of Sweden and offers a rich history, a bustling cultural life and a thriving business sector, surrounded by plenty of green space and blue water. Stockholm is the largest university city in the Nordic countries and the home of approximately 80 000 students, of which 5 000 are international students.
Two campuses, one University

Education and research at Karolinska Institutet is mainly conducted on two campuses: the northern Campus Solna and the southern Campus Huddinge. Karolinska Institutet also has an established cooperation with several hospitals in and around Stockholm city.
A 15 minute ride with public transport is all it takes to get into the city from either campus. Karolinska Institutet runs its own shuttle bus between the Solna and Huddinge campuses that is free for students and employees and there are bus and metro lines between the campuses and hospitals.
Student life

As an addition to the excitements of city life, the student unions at Karolinska Institutet take an active role in the study and leisure environment at the university. As you arrive, orientation activities will help acclimatise you to your new 'home' and to student life in Stockholm.
For matters of the body and soul, the Student Health Centre, student gyms and other sport and leisure facilities are open to all students, and there are ecumenical prayer/contemplation rooms on both campuses.
Funding
A limited number of scholarships are available to support the tuition fee cost at Karolinska Institutet for international fee-paying students. The application process for the Karolinska Institutet scholarships runs in parallel with the application process for the programmes. The Swedish Institute also offers scholarships.
Locations
Stockholm
Address
Karolinska Institutet
Nobels väg 5, Solna
Alfred Nobels Allé 8, Huddinge
17177
Stockholm
,
Stockholm County
,
Sweden