California Southern University (CalSouthern) is a different kind of online university - offering a 100% online program for the busy, working adult student. Its academic programs are rigorous and robust, constantly updated to reflect the latest trends and developments in the field. Its proprietary learning management system is sophisticated, yet intuitive and easy to use.
But what most distinguishes CalSouthern is its unique, student-centered culture, its "personal touch" and its total commitment to delivering a superior learning experience. It's the CalSouthern Difference. It's what the university community prides itself on, and it's what distinguishes CalSouthern from your other educational options.
Good Free Photos / Unsplash
California Southern University - A Different Kind of Online University
California Southern University (CalSouthern) is a regionally accredited, online university offering degrees in psychology, business, law, criminal justice and nursing at the associate, bachelor's, master's and doctoral levels.
Since the university's inception in 1978, California Southern University has focused on making higher education of exceptional quality both convenient and affordable for non-traditional students, typically working adults.
What sets California Southern University apart from your other online university options is its unique combination of academic quality, convenience, affordability and individualized support.
California Southern University is regionally accredited by the Western Association of Schools and Colleges (WASC) Senior College and University Commission. Regional accreditation is the most highly respected and recognized form of accreditation, and it provides an assurance of academic quality and integrity, in addition to a wide variety of opportunities for California Southern University learners. CalSouthern's degree programs are robust, relevant and continuously updated to reflect the latest developments in the field.
At California Southern University, all your coursework is done online and on your schedule so that you can earn your degree while balancing your busy professional and personal lives. With no entrance exams and monthly course starts, you can get started right away and work at the pace that's best for you. You'll work one-on-one with faculty mentors who are dedicated educators as well as experienced professionals in the areas in which they teach.
CalSouthern's tuition is reasonably priced and will never increase as long as you remain continuously enrolled. We also offer a variety of interest-free payment options that enable you to choose the one that best fits your budget and financial circumstances.
Perhaps most important is the unmatched level of personalized guidance and support you'll receive at CalSouthern. From the enrollment process through graduation, a team of dedicated professionals—faculty, advisors, deans and support staff—will be with you every step of the way to help you reach your academic and professional goals.
Mission Statement
California Southern is a global online University. We prepare learners to succeed in a world that we have yet to imagine. We do this through active learning, respecting diversity, and promoting intellectual freedom.
California Southern University fulfills its mission by:
Delivering instruction through online education by monitoring, evaluating and reporting the learner's academic progress through a faculty mentoring relationship in each course.
Providing learners the opportunity to understand facts and ideas, to think analytically, and to reason and express conclusions clearly.
Promoting intellectual inquiry that enhances the cultural, social, and professional development of the learner.
Broadening the scope and depth of the learner's knowledge in the various fields of study.
Providing an opportunity for personal enrichment.
Providing education in fields where a demonstrated need has been identified.
University Goals
Provide degree programs that combine traditional modes of education in an online format to enable learners to meet their academic, professional, and personal goals.
Provide quality instruction for the development of essential skills in the areas of behavioral science, business, and law.
Maintain flexibility in the delivery of programs to meet the needs of the university's learners.
Foster an awareness of and respect for diversity by maintaining an atmosphere of respect and acceptance for the diverse world in which our learners live and work.
Maintain an institutional culture characterized by candor, transparency, and best professional practices.
Demonstrate adherence to ethical standards while providing academic support and intellectual freedom.
Institutional Learning Outcomes
During the course of study at California Southern University, each learner is expected to:
Apply specific subject matter in a chosen field of study that leads to personal and professional development.
Utilize a variety of information accurately and appropriately.
Effectively communicate in writing across settings, purposes, and audiences.
Effectively communicate orally, demonstrating well-organized thoughts, ideas, and opinions in a coherent presentation.
Apply the use of logic, numbers and/or mathematics to a scientific system of inquiry from which to draw logical conclusions.
Make informed decisions that meet professional standards of ethical and legal behavior.
Exercise critical thinking and reasoning in judgment, decision making, and problem-solving.
Integrate awareness of cultural diversity issues in a global society.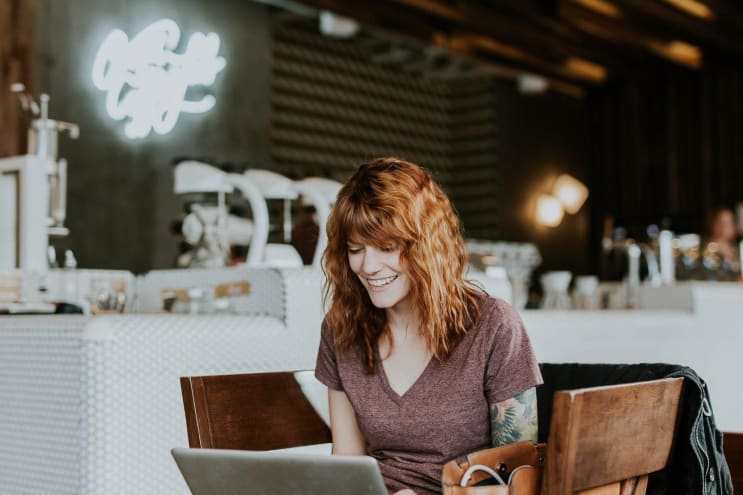 Brooke Cagle / Unsplash
With Online Learning, You Can Earn Your Degree Any Time, Anywhere!
All of CalSouthern's certificates and degree programs are offered online. No mandatory log-in times. No group projects.
What does this mean for you?
It means you have the freedom and flexibility to earn your degree around your schedule, without compromising your work and family lives. Many of our learners tell us that if it weren't for CalSouthern's uniquely flexible approach to online learning, achieving their educational dreams would simply have been impossible.
Online learning is more than just flexible and convenient. It's also efficient. There's no wasted time. We don't force you to conform to the pace of the classroom. Progress at your pace. Move quickly through material that you grasp immediately. Take more time to make sure you fully grasp more challenging concepts.
Online learning is effective, too. But don't take our word for it. A study conducted by the U.S. Department of Education ("Evaluation of Evidence-Based Practices in Online Learning: A Meta-Analysis and Review of Online Learning Studies") found that students who took all or part of their instruction online performed better, on average than those taking the same course through traditional face-to-face instruction.
California Southern University: A Regionally Accredited, Online Institution
California Southern University is accredited by the WASC Senior College and University Commission (WSCUC), 985 Atlantic Avenue, Suite 100, Alameda, CA 94501, 501.784.9001
Regional accreditation is the most highly respected and recognized form of accreditation in the United States, and it provides students with a number of important benefits and opportunities. It is an affirmation of the rigor and quality of the university's academic programs, and an assurance that the institution operates with integrity. Regional accreditation also greatly enhances the transferability of credits and the recognition of the degree in the academic community and the workplace.
Western Association Of Schools And Colleges
CalSouthern is accredited by the WASC Senior College and University Commission, 985 Atlantic Avenue, #100, Alameda, CA 94501, 1.510.748.9001. www.wascsenior.org
Accreditation Council For Business Schools And Programs
California Southern University's business programs are accredited through the Accreditation Council for Business Schools and Programs (ACBSP). www.acbsp.org
Commission On Collegiate Nursing Education
The baccalaureate degree in nursing and the master's degree in nursing at California Southern University are accredited by the Commission on Collegiate Nursing Education, 655 K Street NW, Suite 750, Washington, DC 20001, 202-887-6791
Council For Higher Education Accreditation
The WASC Senior College and University Commission is a recognized member of the Council for Higher Education Accreditation. CHEA is a private, non-profit, national organization that coordinates accreditation activity in the United States. It carries forward a deep-seated belief that recognition of accrediting organizations should be a key strategy to ensure quality, accountability, and improvement in higher education. Recognition by CHEA affirms that the standards and processes of accrediting organizations are consistent with quality, improvement and accountability expectations that CHEA has established. www.chea.org