Temple University College of Engineering
Home ›
USA ›
Temple University College of Engineering
Engineering Transformation
Temple Engineering is undergoing big changes. At 12th and Norris, we have been evolving for quite some time. As a college, we have grown to more than 2,100 students and are always undergoing changes to modernize our curriculum. Our facilities also continue to evolve in order to deliver modern, efficient and collaborative spaces designed specifically for engineers.
The first of two phases of renovations began in the summer of 2018 and was completed in time for the start of the Fall semester. It converted the first-floor space from an all-purpose empty space to a flexible design computer lab with expanded technology and modular furniture.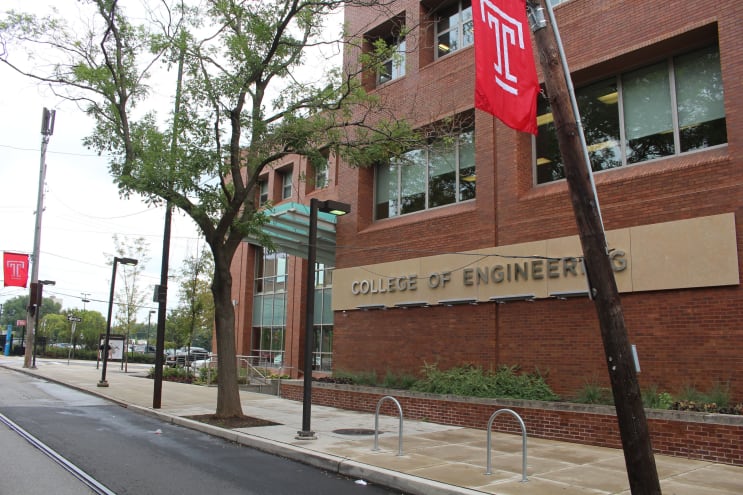 As we enter this new semester, our building also continues its own transformation in the second phase of renovations: the second-floor Science and Engineering Library (SEL). The upgrades will include new technology and equipment, virtual reality stations, tool checkout, a microfabrication glove box, benchtop 3D printing, and light prototyping space, aerial robotics flight zones, sinks, grounded electronics stations, new A/V equipment, and PCB cutters.
These spaces will also offer modular furniture to convert into a collaborative meeting space, as well as storage space for ongoing student work like Senior Design projects.
In addition, a teaching lab space in room 502 has also undergone a significant renovation. Upgrades include added seating capacity alongside smart teaching technology, chemical-resistant flooring, and worktops and more.
STEM—Science, Technology, Engineering & Math— education and resources are critical for preparedness for students and communities to participate in the global economy.
The road to that global economy starts right here in North Philadelphia.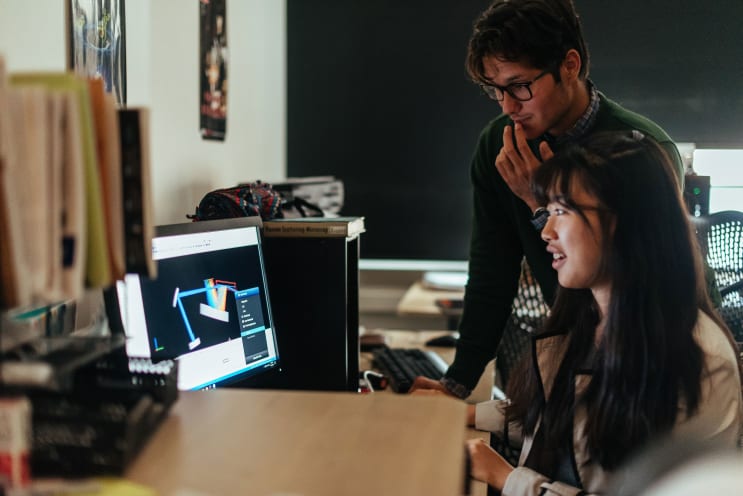 The College of Engineering supports rigorous STEM education and believes that every student who wants to pursue an education in a STEM field should be able to do so. The Center for Inclusive Competitiveness, housed in the College, sponsors regional initiatives and programs in engineering for Philadelphia schools, and the College also runs high school summer engineering programs. These are just a few of the ways that Temple Engineering is working to spread the word of the successes that STEM fields bring to youth and the community.
Dean's Message
It is with tremendous pride that I serve as Dean of the College of Engineering during this time of continued growth and opportunity for the College and our students.

Along with rising in rankings, the College is building on our reputation of providing a great education through collaborative faculty research, experiential learning, our growing alumni network, and innovative Senior Design projects. From miniature medical device technologies to blasting off into the ionosphere or taking care of our own planet here at home, Temple engineers truly are the architects of the future.

Remarkable things go on every day in and around our building on Norris Street. The world outside will always demand more engineers, and we will continue to ensure that our Owls can not only step into that world but lead it.

I look forward to continuing to serve and strengthen this College as we continue on our trajectory of great accomplishments. We hope you will join us.
Keya Sadeghipour
Dean
Temple College of Engineering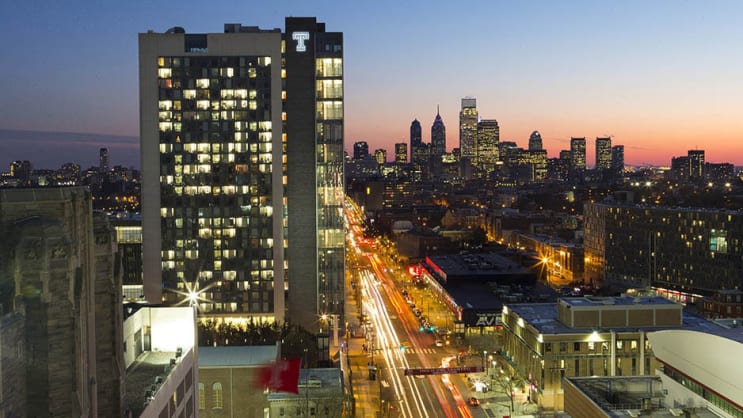 Accreditation
We are a forward-looking research institution, offering high-quality education accredited by ABET.
The Engineering bachelor of science programs (CE, EE, EE/Computer, ME) are accredited by the Engineering Accreditation Commission of ABET. The College is excited to announce that the Bioengineering and Engineering programs have been reviewed and approved for ABET accreditation. The Environmental Engineering program will seek accreditation during the next review after it graduates the first students from the program.
The Engineering Technology bachelor of science programs (CET, ET) are accredited by the Engineering Technology Accreditation Commission of ABET.
Students should be proud to choose an ABET-accredited program. Accreditation means that your education meets the global standard for technical education in your profession. Whether you study applied science, computing, engineering, or technology, ABET accreditation is an important indicator of your program's commitment to quality and may be a key to your professional future.
Locations
Philadelphia
Address
1947 N. 12TH STREET
Philadelphia
,
Pennsylvania
,
USA