Tufts University - School of Engineering
Home ›
USA ›
Tufts University - School of Engineering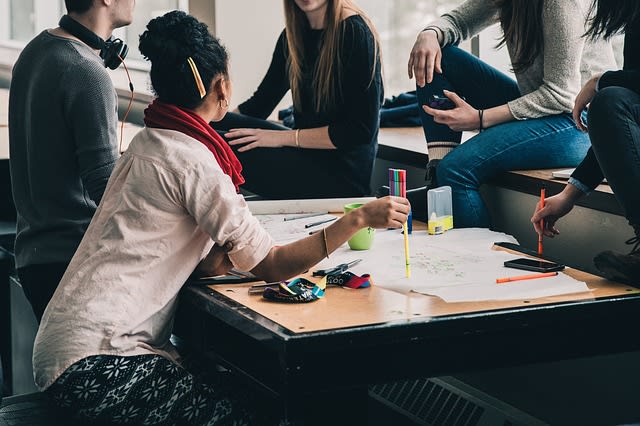 About Tufts School of Engineering
Tufts' engineering programs challenge the traditional boundaries of academic disciplines, research, and the roles of engineers in our increasingly interconnected global community. Every day, Tufts researchers are developing new tools to improve medical diagnosis and treatment; novel materials for a greener future; smarter, more powerful computers; and innovative ways to educate the engineers of tomorrow.
Master's and doctoral programs in six academic departments, as well as the M.S. in Engineering Management, offered through Tufts Gordon Institute, give engineering students the right mix of specialization and interdisciplinary exploration.
Academics
Tufts graduate programs offer an exceptional academic experience, distinguished by close faculty interactions that will propel you from graduate study to your career. With an array of programs in arts and sciences and in engineering, Tufts combines the resources of a research-intensive institution with a supportive, collegial atmosphere.
Degree programs include:
Doctoral programs
Master's programs
Certificate programs
Graduate students and postdoctoral trainees contribute to creating and distributing knowledge as individuals, and as vital members of research teams. Here, you will have the opportunity to teach and mentor some of the brightest undergraduates in the country, serving as key teaching and learning partners with faculty.
Campus Life
Graduate student life is filled with numerous rewards and occasional challenges. As you pursue your advanced degree, you will learn to balance the competing demands of scholarship and life beyond the classroom.
At Tufts, we offer many opportunities to become involved in our university community. We encourage you to explore the co-curricular offerings available to you and to become knowledgeable about the facilities, services, and resources that are here to support you.
Locations
Medford
Address
200 College Ave, Medford, MA 02155, USA
Medford
,
Massachusetts
,
USA