At the University of West Georgia, we're in the business of transforming lives and changing perspectives. From success in the classroom and chosen career fields to success on the athletic field and the total college experience, UWG has more than 1100 full-time faculty and staff members dedicated to helping you succeed.
More than 12,000 students pursuing undergraduate and graduate degrees enroll at UWG each year. Students enjoy a complete college life experience on the Carrollton campus, including residence hall living, intercollegiate athletics competitions and opportunities to get involved in more than 150 student organizations.
Named by The Princeton Review as one of the Best Southeastern Colleges and one of America's Best Value Colleges, the University of West Georgia provides exceptional academic quality. Its 86 programs of study include 43 at the bachelor's level, 29 at the master's and specialist levels, four at the doctoral level and eight at the certificate level. Online courses are available for both undergraduate and graduate students seeking flexibility in time and location.
UWG is home to the state's first Honors College, complete with an honors curriculum. The university's Advanced Academy of Georgia is one of only about 12 U.S. programs that allow gifted high-school-age students to earn concurrent high school and college credit while living on campus in a full-time residential program.
UWG is accredited by the Commission on Colleges of the Southern Association of Colleges and Schools (1866 Southern Lane, Decatur, Georgia 30033-4097; 404-679-4501), and numerous academic programs have earned accreditation from other prestigious agencies.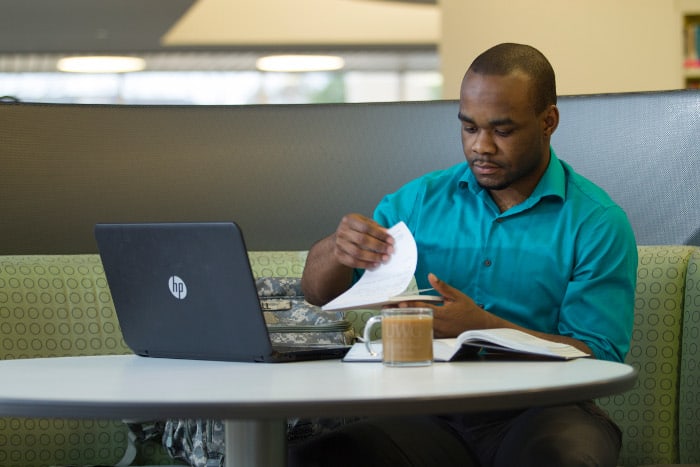 Mission Statement
The mission of the University of West Georgia (UWG) is to enable students, faculty, and staff to realize their full potential through academic engagement, supportive services, professional development, and a caring, student-centered community. UWG is committed to academic excellence and to community engagement, offering high-quality undergraduate, graduate, and community programs on-campus, off-campus, and online.
UWG, a charter member of the University System of Georgia (USG), is a comprehensive, SACSCOC level VI, public university, based in West Georgia with multiple instructional sites and a strong virtual presence. UWG supports students in their efforts to complete degrees in relevant programs, valuing liberal arts and professional preparation. Through effective and innovative teaching, experiential learning, scholarship, research, creative endeavor, and public service, UWG equips graduates to engage with and discover knowledge. UWG is dedicated to building on existing strengths and developing distinctive academic, research, and co-curricular programs and services that respond to economic development and identified regional, state and global needs, thus empowering alumni to contribute responsibly and creatively to a complex 21st Century global society.
Vision
The University of West Georgia aspires to be the best comprehensive university in America – sought after as the best place to work, learn, and succeed!
Values
The institutional mission and daily operation of the University of West Georgia are guided by our values that support our vision to be the best place to work, learn, and succeed.
The value of achievement is evident in our commitment to the academic and social success of our students, staff, and faculty.
The value of caring is evident in our consistent concern and regard for our students, staff, and faculty as well as the larger communities where we live and whom we serve.
The value of collaboration is evident in our commitment to shared governance, teamwork, and a cooperative spirit that shape our interactions with students, staff, and faculty, and the communities we serve.
The value of inclusiveness is evident in our commitment to celebrating our diversity, our collaborative spirit, and creating a welcoming campus that is emotionally and physically safe for all.
The value of innovation is evident in our commitment to fostering a learning atmosphere in which new methods and ideas consistent with our vision and mission are respected and rewarded.
The value of integrity is evident in our commitment to rigorous ethical standards in our classrooms and offices, in our conduct toward each other, and in service to our communities.
The value of sustainability is evident in our obligation to maintaining ecological balance in our planning and operations that make possible for future generations the same or better quality of opportunities for success available to present employees and students.
The value of wisdom is evident in our commitment to teaching and learning that emphasizes knowledge for the purpose of positively transforming the lives of our employees and students, as well as improving the world in which we live.
History of UWG
From its humble beginnings as an agricultural and mechanical school in 1906 to a leading university, the University of West Georgia's history is rich with knowledge and growth.
The Fourth District Agricultural and Mechanical School in Carrollton opened its doors in response to a call for "more realistic educational programs for rural youth" aged 13 to 21. The site of the former Bonner Plantation was chosen as a location and 110 pupils enrolled in 1908.
As society changed, so did the educational priorities of Georgia and the nation. By 1933, seven of the A&M schools had abandoned their missions and a decision was made to abolish the remaining A&M schools. Despite the change, the Fourth District Agricultural and Mechanical School was chosen later that year to become West Georgia College, a two-year institution of higher learning.
The evolution continued when West Georgia became a four-year institution in 1957. At that time, 589 students were enrolled. By 1971, enrollment had increased to more than 6,000 students. In fall 1996, the college became a university, the State University of West Georgia. It became simply the University of West Georgia in 2005 and conferred its first Ph.D. in 2012.
The university's physical environment has grown as well. Recent additions include a state-of-the-art nursing building, Center Pointe Suites, and the East Commons residence and dining complex. Ingram Library has been recently renovated and, in 2015, UWG Newnan will move to its new location in the historic Newnan Hospital building.
Today, UWG enrolls more than 12,000 students and offers more than 85 programs of study through the College of Arts and Humanities, the College of Social Sciences, the College of Science and Mathematics, the Richards College of Business, the College of Education and the School of Nursing. The Honors College continues to provide intensive study options for high-achieving students. The Advanced Academy of Georgia allows exceptional high school juniors and seniors to live and study on campus while completing their high school graduation requirements. UWG Newnan offers core classes, full bachelor's degrees, and graduate study. Graduate study in business is available in Douglasville. Courses are also available for students near and far through UWG Online. The university grants degrees at the bachelor's, master's, specialist and doctoral levels.
The West Georgia Foundation, and programs such as the Annual Fund, benefit scholarships, faculty development, advanced technology and more. The strategic plan, developed in 2014, provides a structure and roadmap for reaching student success, academic success, partnership success, and operational success – and allows the university to measure its effectiveness in each critical area. The mission and values guide the institutional culture. UWG aspires to no less than becoming the best comprehensive university in the nation, sought after as the best place to work, learn and succeed.
Locations
Carrollton
University of West Georgia
Address
1601 Maple St, GA
30118
Carrollton
,
Georgia
,
USA
Programs
This school also offers: