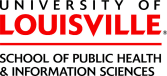 University of Louisville - School of Public Health and Information Sciences
Home ›
USA ›
University of Louisville - School of Public Health and Information Sciences
About the University of Louisville
The University of Louisville is a state-supported research university located in Kentucky's largest metropolitan area. Founded in 1798, It was the first city-owned public University in the United States. UofL is a "Research 1" doctoral university and one of the nation's top producers of student Fulbright awards. In 2019 UofL received Gold Rating and has been ranked in the top 100 most sustainable schools on the planet by STARS
Mission Statement
The University of Louisville pursues excellence and inclusiveness in its work to educate and serve its community through:
teaching diverse undergraduate, graduate, and professional students in order to develop engaged citizens, leaders, and scholars,
practicing and applying research, scholarship and creative activity, and
providing engaged service and outreach that improve the quality of life for local and global communities.
The University is committed to achieving preeminence as a nationally recognized metropolitan research university.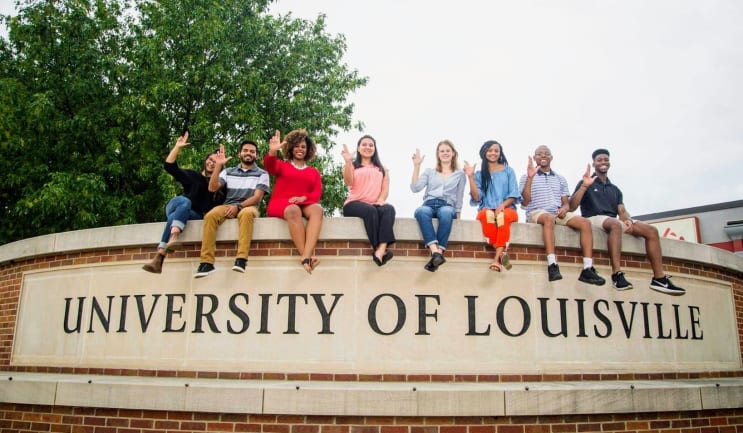 Campuses
Belknap Campus
Belknap Campus [PDF map] is considered the school's main campus and is located south of downtown Louisville. At 287 acres, it is home to seven of the 12 academic colleges (and a cast of Auguste Rodin's The Thinker statue). The campus proper also includes the football stadium (Cardinal Stadium), softball stadium (Owsley B. Frazier Cardinal Park), Cardinal Track and Soccer Stadium, Bass-Rudd Tennis Center, and the baseball stadium (Jim Patterson Stadium).
Health Sciences Center
East of downtown Louisville, the Health Sciences Center campus (HSC) [PDF map] is the heart of the Louisville medical center and contains the School of Medicine, School of Nursing, School of Public Health & Information Sciences, and the School of Dentistry. Also on the campus are several specialty hospitals and numerous UofL research buildings and facilities.
ShelbyHurst Campus
The ShelbyHurst Campus is a 243 acre plot of land located in eastern Louisville, on Shelbyville Road near Hurstbourne Parkway. Originally the site of the Kentucky Southern College, UofL acquired the land which now houses business, offices and technology endeavors. The ShelbyHurst Campus is also the location of the Center for Predictive Medicine (a Level 3 biosafety facility) and also the Information Technology Resource Center for the US Department of Homeland Security.
Institutional and Professional Accreditation
The University of Louisville is accredited by the Southern Association of Colleges and Schools Commission on Colleges to award associate, bachelor, master, specialist, doctoral, and first-professional degrees (D.M.D., J.D., M.D.). Individuals who wish to contact the Commission on Colleges regarding the accreditation status of the university may write the Commission at 1866 Southern Lane, Decatur, Georgia 30033-4097, or call (404) 679-4500.
Locations
Louisville
Address
2301 S 3rd St, Louisville, KY 40292, USA
Louisville
,
Kentucky
,
USA
Bellemeade
Address
40223, 9001 Shelbyville Rd
Bellemeade
,
Kentucky
,
USA
Louisville
Address
580 S Preston St, Louisville, KY 40202, USA
Louisville
,
Kentucky
,
USA