University of Texas Health Science Center at San Antonio
Home ›
USA ›
University of Texas Health Science Center at San Antonio
Shaping the future of health professions
Our students develop into experienced health care professionals who provide advanced levels of highly sophisticated care.
Faculty and staff
We are leaders in health professions education. Our faculty practice within their respective fields, providing the most up-to-date care to patients. They teach our students the latest methods and techniques. Our faculty members understand current research and translate it into the classroom and clinical experience for our students.
We are UT Health San Antonio. from UT Health San Antonio on Vimeo.
1st
Direct entry respiratory care master's program in Texas
100%
Physician assistant graduates passed the national certification exam on the first try
30+
Years educating ems students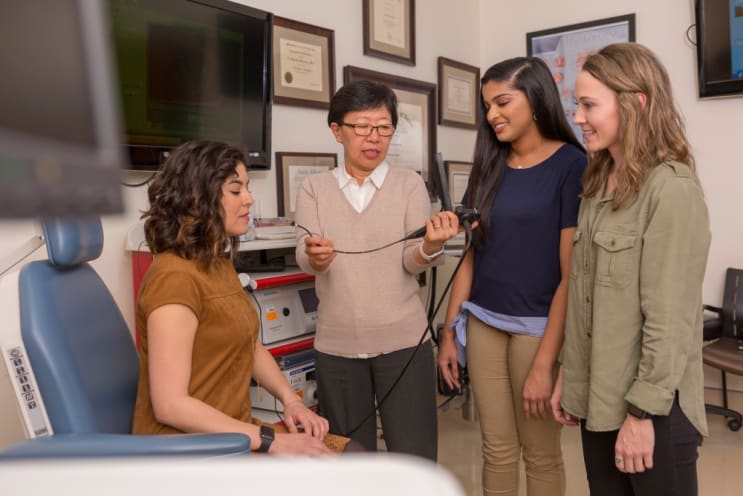 Awards and honors
Our students and faculty are known throughout Texas and the nation for their commitment to their patients, superb education and innovation.
We have distinguished faculty who have been honored by their peers for their teaching, research and scholarship. We have students who are recognized for their outstanding clinical training and their dedication to community service.
Our mission is to prepare outstanding health professionals and leaders while advancing the science and practice of the health professions. Our goal is to be recognized as a world-class school with programs that are among the best in the United States.
David C. Shelledy, Ph.D., RRT, FAARC, FASAHP
Locations
San Antonio
Address
Floyd Curl Drive,7703
78229
San Antonio
,
Texas
,
USA
Programs
This school also offers: