Our Past
Middlesex was established as a University in 1992. It is now widely regarded as an excellent international provider of higher education with outstanding academic credentials and highly employable and successful graduates.
The history of Middlesex University began in the late 1880s when two educational institutions opened their doors in north London – St Katherine's College and the Hornsey School of Arts and Crafts. Both would become part of Middlesex Polytechnic, which was founded in 1973. Middlesex was awarded the title 'University' – by Royal Assent – in 1992.
Key dates in Middlesex history:
1878 – St Katherine's College opens in Tottenham and has been operating for more than a century
1882 – Hornsey School of Arts and Crafts founded
1901 – Ponders End Technical Institute (still the home of the University's Social Sciences programmes) begins
1939 – Hendon Technical Institute opens in the Burroughs, Hendon. The University's most popular campus – much rejuvenated – continues to operate here
1947 – Trent Park College of Education opens to train necessary teachers in the post-war period. Teachers are still trained on the Trent Park Campus
1962 – New College of Speech and Drama opens
2005 – Middlesex University opens its first overseas campus in Dubai, U.A.E.
2010 – Doctor of the University – Mr Misho Ravic

Middlesex University London confers an Honorary Doctorate on the founder of Middlesex University Dubai and Co-Chairman of Middlesex University Dubai's Board, Mr Misho Ravic. Doctor of the University is the University's highest honour.
Our Present
Middlesex University is a dynamic university with a reputation for innovation and excellence in teaching and research.
Middlesex University Dubai is the first overseas campus of the internationally renowned Middlesex University in London. The campus, which opened in January 2005, has over 3,000 students from over 100 nationalities and offers undergraduate and postgraduate programmes in a wide variety of subject areas.
We are a truly global university committed to meeting the needs and ambitions of a culturally and internationally diverse range of students, by providing challenging academic programmes underpinned by innovative research, scholarship and professional practice. We prepare our students to be professional, skilled individuals fitted for the modern world, committed to lifelong learning and able to contribute to the communities in which they live and work.
As well as having all the advantages associated with being a British university, Dubai campus students can benefit from all the opportunities afforded by a rapidly developing modern city in the heart of the Middle East, while experiencing the diverse nationalities and cultures that make up the population of Dubai. The Campus is located in Dubai Knowledge Park, occupying spacious classrooms and study areas within four buildings. Dubai Knowledge Park itself was set up in 2003 for international institutions that promote learning. Middlesex University Dubai students, therefore, have the opportunity to participate in a much wider student community.
Our Future
Middlesex aims to be a global university and build on its outstanding reputation as an international provider of quality higher education. Middlesex is a major recruiter of international students at our campus in Dubai and the London campus. More than twenty permanently staffed offices all over the world help prospective students with every aspect of their higher education planning and application.
Middlesex also works in partnership with some of the most prestigious international universities and other educational providers. Middlesex programmes are taught in more than 100 institutions the world over.
Over the next decade, the University intends to open more Middlesex campuses outside the UK and continue to develop and provide – by working in partnership – outstanding higher education.
Reputation and Impact
Middlesex University Dubai is the first overseas campus of the internationally renowned Middlesex University in London.
Middlesex University's quality credentials are outstanding. Middlesex University is audited by the UK's Quality Assurance Agency (QAA) for Higher Education and the Dubai campus is an integral part of this audit process. Our Dubai campus is subject to the same rigorous quality assurance procedures that have earned Middlesex University the highest possible endorsement from the QAA.
Middlesex University Dubai is also licensed by the Dubai government's Knowledge and Human Development Authority (KHDA). Furthermore, the University Quality Assurance International Board at KHDA reviews all programmes on offer in Dubai to ensure that the quality of programmes taught in Dubai is equivalent to those at the home campus in London.
Academic programmes in Dubai have the same validation and monitoring system as in London, with the same examinations taken simultaneously in both cities. The Honours undergraduate and Masters degrees awarded to Dubai campus students are therefore identical to those achieved by students at the London campuses, and students can usually transfer between campuses if they wish to do so.
Whether in London or Dubai, Middlesex University students are prepared for a significant role in the global economy.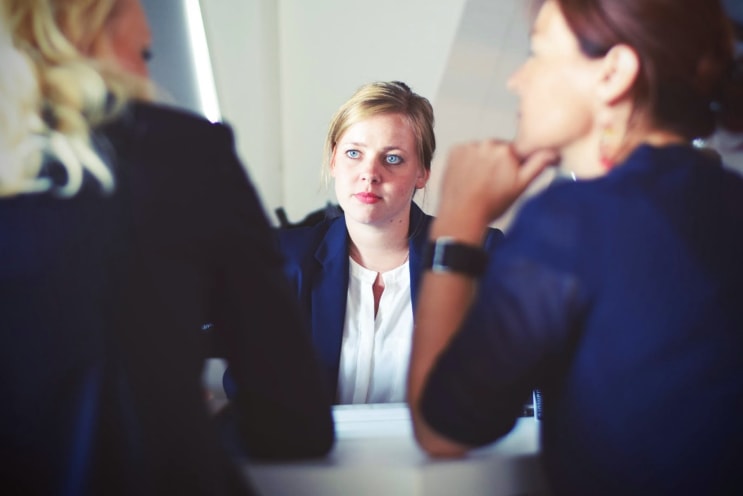 Tim Gouw / Pexels
Institutional Audit by the UK's Quality Assurance Agency (QAA) for Higher Education
Middlesex University has had the quality and standards of its provision confirmed by the Quality Assurance Agency for Higher Education (QAA) in the UK. The QAA reviews UK universities to provide public information about the maintenance of academic standards and its audit processes are respected globally for their robustness. QAA's Higher Education Reviews are carried out by experts from other universities and colleges. Every review team includes a student reviewer because QAA believes that students should be partners in the quality assurance of their education. Most recently, a team of QAA reviewers visited Middlesex University in October 2015 and judged that its academic standards, the quality and enhancement of its student learning opportunities, and the quality of information about its learning opportunities all meet UK expectations.
The previous Middlesex University review report published in 2009 identified as 'good practice' the meticulous attention given to the establishment, development and integration of the University's Dubai campus. The panel praised Middlesex Dubai for the meticulous methods and detailed attention to quality matters, and perhaps more importantly for assuring learning opportunities in Dubai are comparable to those available to students in London.
In 2014, QAA conducted a Review of Transnational Education (TNE) in the UAE which resulted in a positive report for Middlesex University Dubai. The pastoral and academic support provided to students was a particular strength noted in the review. The review found that "students have a range of opportunities for engaging with employers during their studies with employability embedded within the curriculum and extracurricular activities provided". The report also offered an acknowledgement of 'a growing research culture' on campus. A range of students from across the university participated in this review and their contribution was instrumental in offering the QAA an insight into the strengths of our campus.
The Times Higher Education quoted that according to the Review of UK Transnational Education in the United Arab Emirates, published on 4 June, "Only two providers, [including] … Middlesex, are readily recognisable as branch campuses [offering] the range of facilities a student would expect of a campus in the UK". (Times Higher Education, 12 June 2014)
The QAA is an independent body that provides an integrated quality assurance service for UK higher education institutions. The Agency promotes public confidence that quality of provision and standards of awards in higher education are being safeguarded and enhanced. The Agency's reviews cover public and private higher education in universities and colleges, including arrangements for collaboration with overseas partners; and by assessing the quality and standards of teaching and learning at subject level. These activities result in reports that are available to the public, as printed publications and on their website.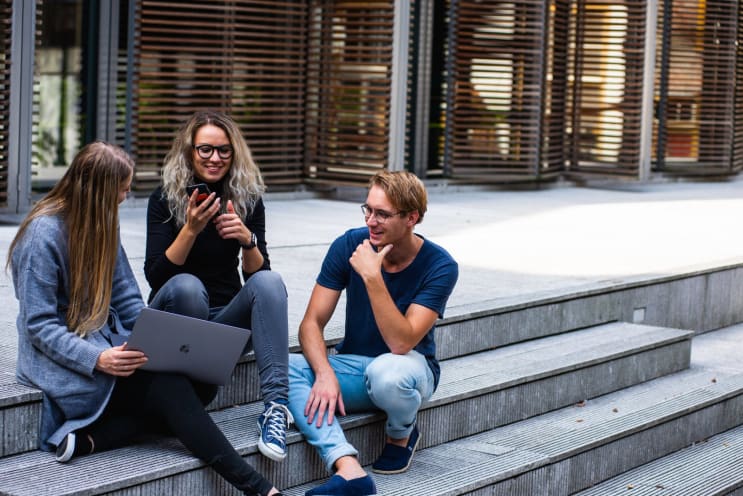 Buro Millennial / Pexels
Dubai Government's Knowledge and Human Development Authority
Middlesex University Dubai is licensed by the Government of Dubai's Knowledge and Human Development Authority (KHDA). Established in 2006 by royal decree, the KHDA is responsible for licensure and quality assurance across the entire education and human development continuum covering schools and higher education institutions in the Emirate of Dubai.
In addition to annual licensure, all programmes at Middlesex University Dubai are reviewed by the KHDA's University Quality Assurance International Board or UQAIB, which is a Board of influential academics and quality assurance experts from all over the world that has been assigned the responsibility for setting standards across international higher education on offer in the Emirate. Reviews conducted by UQAIB essentially require that the University demonstrates that the quality of programmes taught in Dubai is equivalent to those at the home campus in London.
Middlesex MBA Tops Forbes Middle East MBA Programme Ranking in Dubai
Forbes Middle East Magazine in their March 2012 issue has ranked the Middlesex MBA as the number one MBA in Dubai. The top-ranking is an affirmation of the unique attributes of the Middlesex MBA which are:
UK Degree with a comprehensive business management syllabus.
A multi-cultural cohort that works in a range of industries and businesses
Outstanding full-time faculty with industry experience based in Dubai
A range of specializations: Business Excellence, Finance, International Business, Marketing, and Operations & Logistics
Invited faculty from the top international businesses
Four Applied Learning Experiences and Four Executive Skills Development activities – away from the classroom.
International experience with a well-established international field trip to Paris or Milan or Shanghai.
A range of practical assessments for each module spread out over the term
A project-based MBA that can be taken further in setting up a business or has consultancy applications.
QAA checks how UK universities and colleges maintain the standard of their higher education provision. The QAA diamond logo and 'QAA' are registered trademarks of the Quality Assurance Agency for Higher Education.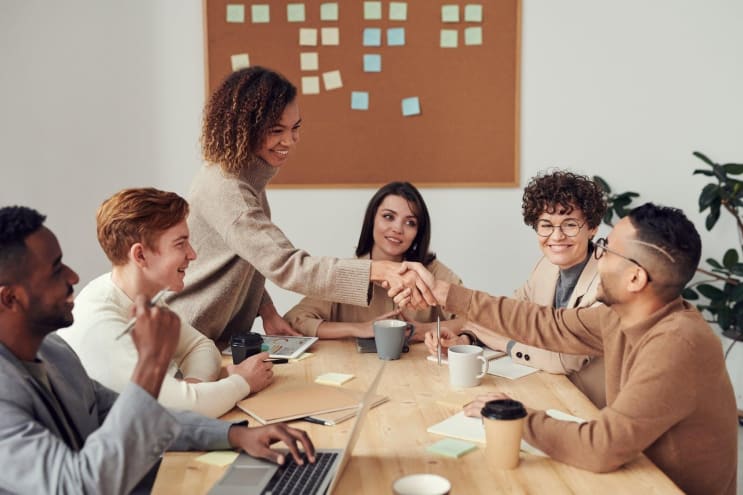 fauxels / Pexels
Locations
Dubai
Address
Dubai Knowledge Park - Blocks 4, 16, 17 & 19,
P.O. Box 500697
Dubai
,
Dubai
,
United Arab Emirates